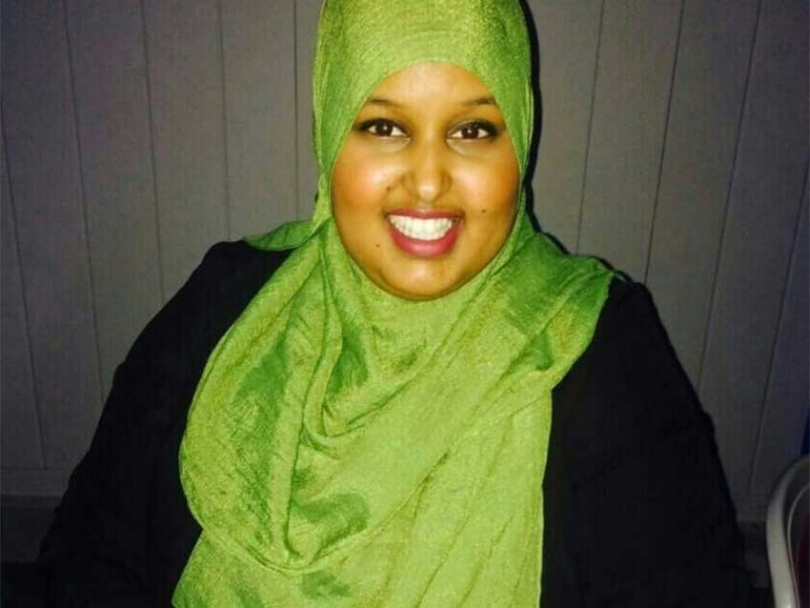 Poster for the 3rd Annual Awakening Conferene in January with focused on Mental Illness
23
Feb


2014
Muslims and Mental Health: Being Muslim and Living with Schizophrenia
Written by Chelby Daigle
Ayan Yusuf is coping with paranoid schizophrenia and depression and she wants you to know all about it. The 26 year-old spoke at the 3rdAnnual Awakening: Reviving the Spirit of Somali Youth event in January about her struggle and why it is important for the community to challenge the stigma faced by those living with mental illness. She hopes that by sharing her story, other Muslims living with mental illness will feel less alone in their struggle.
Being diagnosed with schizophrenia felt like the end of the world for Ayan, who had grown up seeing the deterioration of her aunt who is also schizophrenic. "I didn't want anybody to know. But first and foremost, I didn't want to admit it to myself. I thought if I get diagnosed, I can't be who I am. I had dreams. I was trying to go to medical school. I was in a health science degree."
But she knew that there was something wrong, and it became triggered a few years after 9/11 as Islamophobia increased within the media and Canadian society. "What they say now is that people are born with the gene and there is just a big event or trauma that causes it to come out," she explained, "For me it was after September 11th. I used to be really involved in the mosque and stuff like that and slowly I detached myself from these activities. Then I suddenly started to think to myself that because of all of the previous years I was involved in the mosque the government is going to come after me."
Ayan lived with this paranoia for four years before seeking treatment. She is quick to point out that the majority of people living with schizophrenia are not dangerous. "For the majority of us, the voices are negative towards us, not other people," she explained, "They tell us that we are not good enough, that we are losers. They tell me that the government is coming after me so I need to go kill myself. They never tell me to go after somebody."
After she began taking medication for her schizophrenia, another illness came to light. "And all of a sudden something called depression showed up," she shared, "My doctor said that I'd been depressed for a long time, but I couldn't focus on my depression because my mind was always racing at a thousand miles. I was too busy being paranoid."
Finding the right medication for her depression and sticking to that medication have been major challenges for Ayan. "Often, I will feel better on my medication so I will stop taking it because I feel fine and then two, three months go by and I'm paranoid again. I've attempted suicide four times so I can't say no to anti-psychotics. I'm on what is called a Community Treatment Order and that is if I don't take my medication, my parents call my doctor, my doctor calls the police, and the police take me back to the hospital. It sounds scary but it is actually a positive way to make sure people stay on their medication. The whole purpose of it is to catch you before you get to a really bad stage."
Ayan reached out to the community resources available to support people with mental illness, including the Schizophrenia Society of Ontario. Although she found the Society helpful, she would not recommend it to a young person who is newly diagnosed.  For them, witnessing people in their 40s and 50s who have been suffering with the illness for so many years and have lost so much because of it can be really demoralizing.
Desperate to find a community of other people who were living with mental illness, Ayan was fortunate that her doctor recommended the Lost'N'Found Meet Up in Ottawa. "It is like a family, we call each other, and we check up on each other, when someone is in the hospital we go visit. When you are around other people with mental illness, you may talk about your illness for a little bit, but we also just chill and eat food or watch movies or go to a hockey game. You can just be who you are because you are with other people like you."
When asked how Muslims have responded to her illness, Ayan shared that at first people thought she had "the evil eye".  "My mom spent so much money on different sheikhs to come and recite on me, I even went to Africa," she shared, "But at the end all of sheikhs said that there was nothing wrong with me, I just need to stay on my medication. Not one of them told me to get off my medication."
Although Ayan  appreciated that these sheikhs supported her in pursuing medical treatment for her illness, she is disappointed that the Muslim community in Ottawa doesn't provide more support groups for Muslims coping with mental health issues, like many Jewish and Christian communities do. "It is sad because I don't know who else is suffering. I want to be around Muslims like me and I would feel more comfortable being around them, but I don't know where they are."
She has come to realize that she doesn't have to lose all of her dreams. "Schizophrenia delays me in many of the things I want to accomplish," she explained, "Because I have trouble concentrating, I can't concentrate so well in school, because of the hours, I can't work an 8-hour shift. Now I realize that it is not that I can't be who I want to be, it is just going to take me longer and is going to be a different journey than I thought it would be."  One of her new dreams is to create a foundation to support the creation of proper facilities in Somalia for people living with mental illness.
Ayan's parents support her desire to share her story in order to help others feel less alone. "I'm going to speak about it," she exclaimed, "I'm going to be about it! Because this is what people need to hear."
We at Muslim Link commend Ayan's bravery in sharing her story with the community.
If you are interested in connecting with Ayan to develop a support network for Muslims living with mental health issues, contact Muslim Link's Editor in Chief This email address is being protected from spambots. You need JavaScript enabled to view it..
To learn more about the Community Treatment Order (CTO) call 613-798-5555 ext. 12699 or visit
http://www.mentalhealthhelpline.ca/Directory/Program/6875
To learn more about the Lost N Found Ottawa Meet Up for Depression visit
http://www.meetup.com/The-Ottawa-Group-For-Depression
To learn more about the Schizophrenia Society of Ontario visit:
http://www.schizophrenia.on.ca/
To learn more about the 3rd Annual Awakening Conference: Reviving the Spirit of Somali Youth visit:
http://blackottawascene.com/team-awakening-addresses-mental-illness-in-somali-community/
This article was produced exclusively for Muslim Link and should not be copied without prior permission from the site. For permission, please write to info@muslimlink.ca.