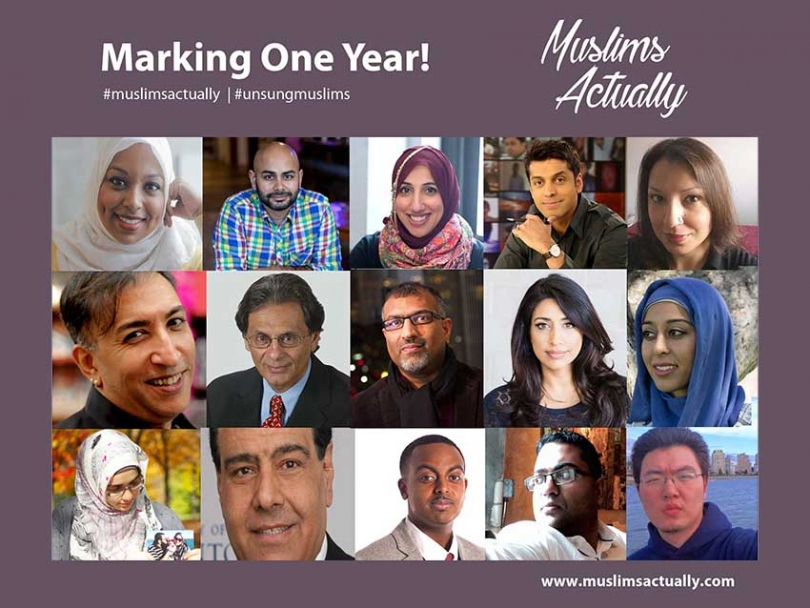 Muslims Actually Profile Series Moves to Muslim Link
07
January


2017
The Muslims Actually Profile Series developed by Toronto-based community activist Farheen Khan has now moved to Muslim Link. The over 40 profiles previously published on Khan's website will now be published daily over the month of January on Muslim Link.
Farheen Khan founded Muslims Actually in 2015 in the wake of a rising tide of Islamophobia globally in the wake of the Paris attacks. Her reasons for launching the series were also informed by her experience running in the 2015 Canadian federal election. "During my time in politics, I was surrounded by media, in fact the day I was nominated there were 17 media channels that interviewed me," she shared, "Their interest was to see "the reaction of the Canadian people" and there were many times when the reaction was positive at the doors and then the story would not air, as it was not "controversial" enough. That to me was unacceptable and I was determined to start to shift the narrative that the media was projecting about Muslims during the campaign and thereafter. So when the campaign was over, I had already started to contemplate what my plan of action would be when the attacks in Paris took place. At that time, I decided to launch the Muslims Actually.com site, as a way to share "positive images of Muslims and their stories" through social media. I was lucky that I had developed and continue to have good relationships in the media and often receive coverage, so getting the word out about the blog was a little easier."
Muslims Actually's Profile Series will now be continuing as part of Muslim Link's website. Past profiles will be published on Muslim Link over the next month. Muslim Link feels that the current profiles showcase the diversity of people who identify as Muslim in Canada and the US, coming from different branches of Islam, levels of practice, and from both traditional and progressive interpretations of the faith, and everything in between. However, in line with Muslim Link's Diversity, Equity, and Inclusion Policy, we will work over the next year to ensure that there is more ethno-cultural diversity within the profiles, particular in terms of coverage of the accomplishments of Black Muslims. Muslim Link will produce at least two profiles a month to continue the series. 
"I'm really excited that Muslimsactually.com will now have a new home at Muslim Link," Farheen Khan stated. "I believe that Muslim Link is doing great work in educating our community as well as diverse communities about Muslims and I truly believe that moving forward Muslims Actually profiles and their stories can continue to play a role in challenging those negative stereotypes about Muslims in society today and in this current political climate."
You can explore all of the Muslims Actually Profiles as they are published here.
This article was produced exclusively for Muslim Link and should not be copied without prior permission from the site. For permission, please write to info@muslimlink.ca.