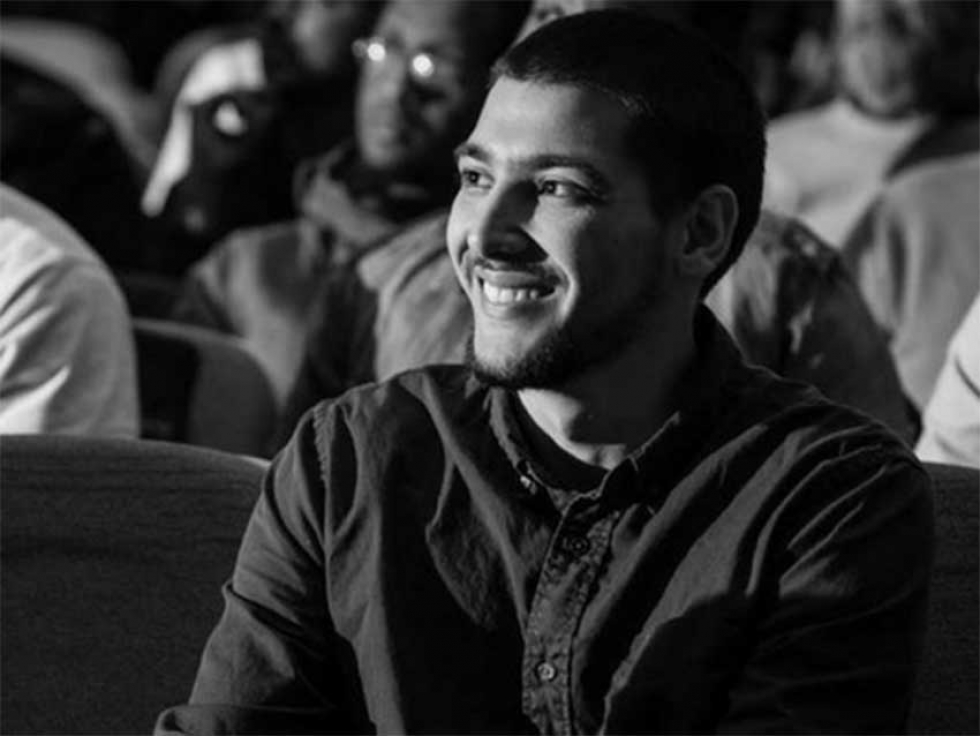 Mahdi Tirkawi is the imam at Mosquée Al Rawdah in Montreal, Quebec.
15
March


2018
Mahdi Tirkawi: A Young Imam's Journey to Montreal
Written by Chelby Daigle
Mahdi Tirkawi is the imam at Mosquée Al Rawdah in Montreal. 
Muslim Link interviewed him about being a young imam in Montreal, Quebec.
Tell us about yourself
I was born in France. My father is Syrian and my mother is French. My father loves to travel so I've lived in many different countries, but I grew up mostly in France. When I graduated from high school in France, I decided to study Islam at Al Azhar University in Cairo.
How did you come to Montreal?
Just before I graduated from Al Azhar University, a friend of mine told me they were looking for French-speaking imams in Montreal. I was contacted by Masjid Al Rawdah. I went to visit and stayed for about a month before to see if I would be comfortable with my role in the mosque and if I would have further opportunities to work and study. I've been in Montreal now since 2012.
You are also pursuing a Masters in Islamic Studies at the Universite de Montreal? How would you compare studying Islam at an Islamic university like Al Azhar and studying Islam at a secular university like UdeM?
There are definitely differences. At Al Azhar, you are studying with scholars who really have the religion in their hearts, who really speak from their hearts. In a secular university like UdeM, scholars want you to be objective and to distance yourself from the subject matter. You are expected to speak intellectually, not with your heart or your faith. Also, your relationship with your professors at a secular university is often impersonal, whereas at Al Azhar, our professors were also our personal mentors in many ways.
However, I think I have really benefited from studying at UdeM because it has helped me better understand how non-Muslims have studied Islam and how to more effectively talk about Islam to non-Muslims.
You are involved in a lot of interfaith dialogue in Montreal and in Quebec. You spoke at the funeral of one of the victims of the Quebec mosque attack about the need for more interfaith and intercommunity dialogue. Based on your experience doing this work, what do you feel is key for building better relationships between Muslims and non-Muslims?
It's important for people to understand that this dialogue between Muslims and non-Muslims was going on long before the tragedy in Quebec. After the tragedy, we have continued the work that we were already doing. I make this point because I think we shouldn't do interfaith work in reaction to something. We need to be proactive and think about the long-term.
One of the interfaith groups I am involved with is led by religious leaders but we each bring young members of our communities with us to visit each other's religious spaces, and there are various activities the youth participate in in order to get to know one another personally and to learn about each other's faith traditions. I think this type of interfaith work is important. Sometimes, I see dialogues that are just between religious leaders. You can start there but you can't end there. We should be coming together to bring our communities together, particularly the young members of our community, so they can build relationships with one another.
A challenge for mosques is often engaging youth and creating programs that are relevant to the realities youth face here in Canada. Do you feel that because you are a relatively young imam how grew up in a non-Muslim majority country, you are able to develop more effective Muslim youth programming?
Yes, of course. When I came to Montreal, youth engagement was identified as a priority for the centre. My first year was really just about getting to know the community, but the next year, I began developing programs, because it was clear that there was a lack of programming that responded to the needs of young people. So now, we try to create programs that not only meet youth's need for spiritual education, but also for a sense of belonging, and community.
This article was produced exclusively for Muslim Link and should not be copied without prior permission from the site. For permission, please write to info@muslimlink.ca.