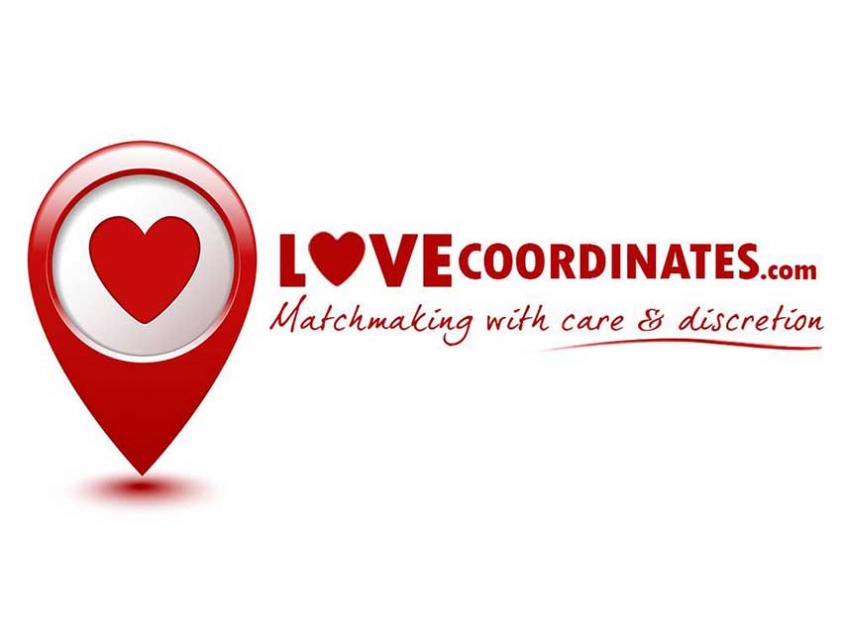 11
May


2015
Local Couple Offers Free Matchmaking Service
Written by Muslim Link
Ottawa now has a free Muslim matchmaking service, Love Coordinates. Created and facilitated by Yemeni Canadian couple, Hend Bindari and Hesham Saleh, serve as coordinators in introducing individuals based on the criteria the individuals specify. Bindari is well-known as the co-founder of Misk Academy of Quranic Sciences for Women, and Saleh is a well-known Islamic lecturer. Married in 2010, the couple has chosen to expand their matchmaking services from just friends to the wider community.
Muslim Link interviewed the couple about their new initiative.
You are matchmakers but how was your own match made?
Hend: We met while first in university, we were in the same faculty – the School of Management.  Then we ended up volunteering for the same organization as committee leaders. Hesham then proposed through a mutual friend.
Why did you decide to start offering a free matchmaking service for the community?
Hend: On occasion, we'd be approached either to inquire about a specific person or to find them a match. It was always an honour for me to be trusted and be given the opportunity to help connect people. It was always a casual thing, but hitting 30 and having single friends who are older, I realized that if Hesham and I are able to be proactive, then we owe that to our friends and the wider community. Why we launched Love Coordinates? - I realized that our circle is small and that there are so many more people out there not only in Ottawa but Canada and the US that need only be connected. There are lots of matrimonial sites out there, and the idea was not to add yet another one to the mix. We want to continue serving as confidential connectors on a 1-on-1 basis but with a larger network. Profiles are kept confidential and it's Hesham and I that do the matchmaking.
Hesham: A lot of people have approached me casually in the past seeking help or recommendations. I was usually not in a position to help. So when my wife pitched the idea of launching this confidential and coordinated effort, I fully supported it and thought it was an excellent idea. A lot of people need help and this is our contribution to helping. We ask Allah to bless and accept it.
Do you think that you have an advantage as matchmakers because you are doing matchmaking for people your own age?
Hend: Our advantage is more than just matchmaking for people our own age. We both grew up in Canada and are also exposed to "Eastern" thinking. So we understand the range of "Western" and "Eastern" mentalities. Being a couple working on this together gives us insight on both the male and female psyche, their inhibitions, and insecurities.
What challenges are you seeing for single women in your peer group when it comes to finding a match?
Hend: It's always something different - for some it may be age; for others it may be the idea that you shouldn't be proactive, but rather wait for when the proposal comes along. A very common complaint is that the men simply aren't stepping up.
What challenges are you seeing for single men in your peer group when it comes to finding a match?
Hesham: Limited networks available to find out about available matches. No viable support mechanism in the community to help and lack of counsellors or guiding figures. Sometimes an obstacle is financial, legitimately or perceived, by either the man or the woman's family. I've been asked a few times on the side to find a match but when I ask the brothers to fill out the form online, they don't. The profile form may seem boring to some, but it is actually very important so that we're able to find you a suitable match. We made sure to keep it as concise and brief as possible. There is also a fear by people who are in a good position to connect people of being blamed if a match doesn't end up working out. So they end up choosing not to get involved in helping.
How time consuming is matchmaking?
Hend: Matchmaking can sometimes be effortless - Allah (swt) just brings two identical people together so swiftly. And sometimes it takes more effort on our part requiring us to be more proactive in searching for a match that best suits the requests coming in. What we're trying to do is expand our own networks, connecting with Imams and other community leaders to find and approach who we believe might meet someone's submitted criteria.
What criteria do you use to judge if people are a good match?
Hend: We don't use our own criteria for matching but the criteria the individuals have submitted. Based on what the person wrote, of course the more detail the better, we will work to find and match them with someone as we understand their requests. Sometimes we'll contact them to probe further and ask follow up questions to better understand what they are looking for. It's important to mention that we remove ourselves from the equation and don't judge any requests based on our own personal choices. One more very important note is that we serve as connectors only. We introduce people to one another based on what they submitted. It is still their responsibility to further vet who they are getting to know. Our matches are not personal recommendations.
What advice would you give you those who are struggling to find a good match?
Hend: My advice to those struggling to find a good match is first and foremost to ask Allah for help. Have trust in Allah's plan for you. Then take proactive action. Love Coordinates is one method among many other methods and resources available. Know yourself and who you are before listing criteria of who you want. Be flexible and reasonable with your criteria. And again, make mad du'a (supplication/prayer).
Hesham: Realize that marriage is a form of rizq (sustenance). So long as you are putting in the effort and making du'a, Allah will provide in ways and from sources you cannot imagine. Make du'a, put in just a little effort, and Allah will provide.

This article was produced exclusively for Muslim Link and should not be copied without prior permission from the site. For permission, please write to info@muslimlink.ca.