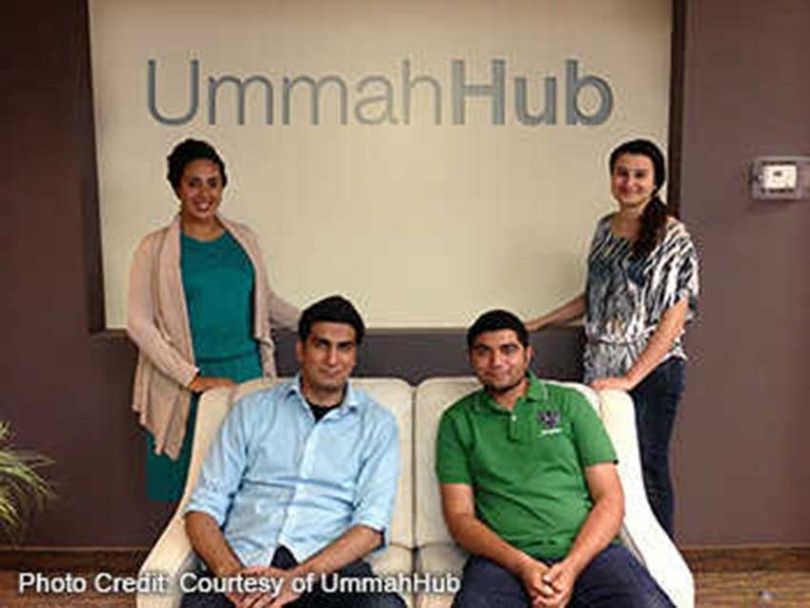 The UmmahHub team: Sonia Riahi, Ahsan Tajammul, Obaid Ahmed, and Yasmine Taha
16
Sep


2013
Local start-ups offer crowd-funding platforms
Written by Juwaeriah A
UmmahHub and Anfiq are two new Ottawa-based crowd-funding platforms aimed at providing more sophisticated fundraising options for Muslim communities in order to address one of the most common problems facing the community: fundraising fatigue.
UmmahHub developed out of informal chats amongst staff at OAK Computing, a software development firm which also incubates innovative community initiatives. Last Ramadan, Obaid Ahmed and Sonia Riahi, both Carleton University graduates, were trying to find Muslim community projects to donate to.
"We realized that there wasn't a unique, unified place where you could go and find out about these projects. So you might be going to the mosque and supporting its projects, but what about the other projects out there like Sadaqa Food Bank, that might not get your attention? So we bounced around ideas for a while and realized that maybe we could do something to create that space," Mr. Ahmed explained. Thus UmmahHub was born as another community project for OAK.
While volunteering with Aisha Islamic Centre in downtown Montreal as it struggled to purchase a large building at the edge of "New Griffintown" to support the area's growing Muslim community, engineer Hossam Amin found himself with a project he needed to get enough people to donate to.  The problem is that mosque-fundraising often sees the same small group of people being asked again and again for money.
"I thought that tapping into the online market would be a great way to go out there and find other people who might be interested in supporting the project," he stated. Now based in Ottawa, Mr. Amin decided to take the time to bring his idea to fruition with the creation of Anfiq, a crowd-funding platform with a particular focus on Muslim organizations with building projects.
Currently, Anfiq is running campaigns for the South Nepean Muslim Community (SNMC), the Islam Care Centre, and Aisha Islamic Centre. UmmahHub is focusing on projects outside of mosques, such as Sadaqa Food Bank's Back to School Campaign. Both platforms make it easy for donors to actually see the progress of the projects they have contributed to. As there is sometimes apprehension within the community about just how donations are being spent, the status of campaigns is regularly updated.
Emdad Khan, the President of SNMC, can see the potential benefits of a platform like Anfiq. "We wanted to support this initiative because it is great to see members of our community come up with different ideas that can get the word out about our projects to people outside of our mosque," he stated.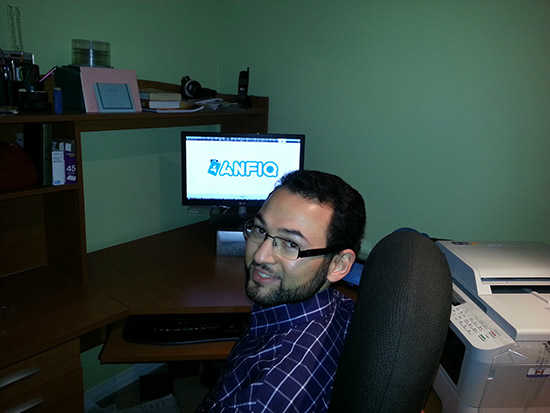 In order to ensure that donors can contribute with confidence, Anfiq is limited to Canadian registered charities. However, UmmahHub is open to projects from organizations without charitable status and even individuals. An example of one of UmmahHub's less traditional campaigns is UmDean's Muslim Parenting Show. Aicha Lasfar, a.k.a .UmDean, is fundraising to purchase equipment to produce a YouTube-based show for Muslim parents. "I learned about UmmahHub through a friend and I contacted them about my project. We set up a meeting and they showed me how their website worked. I loved the idea and came on board," Ms. Lasfar explained.
Both UmmahHub and Anfiq aim to improve the way Canadian Muslim communities donate and raise funds. They both hope that this will strengthen the local and global community, by making it easier for those wanting to donate to find worthwhile projects. They are also both examples of how young professionals are using their creativity and tech-savvy to give back.
To learn more: visit www.ummahhub.com and www.anfiq.org .
This article was produced exclusively for Muslim Link and should not be copied without prior permission from the site. For permission, please write to info@muslimlink.ca.