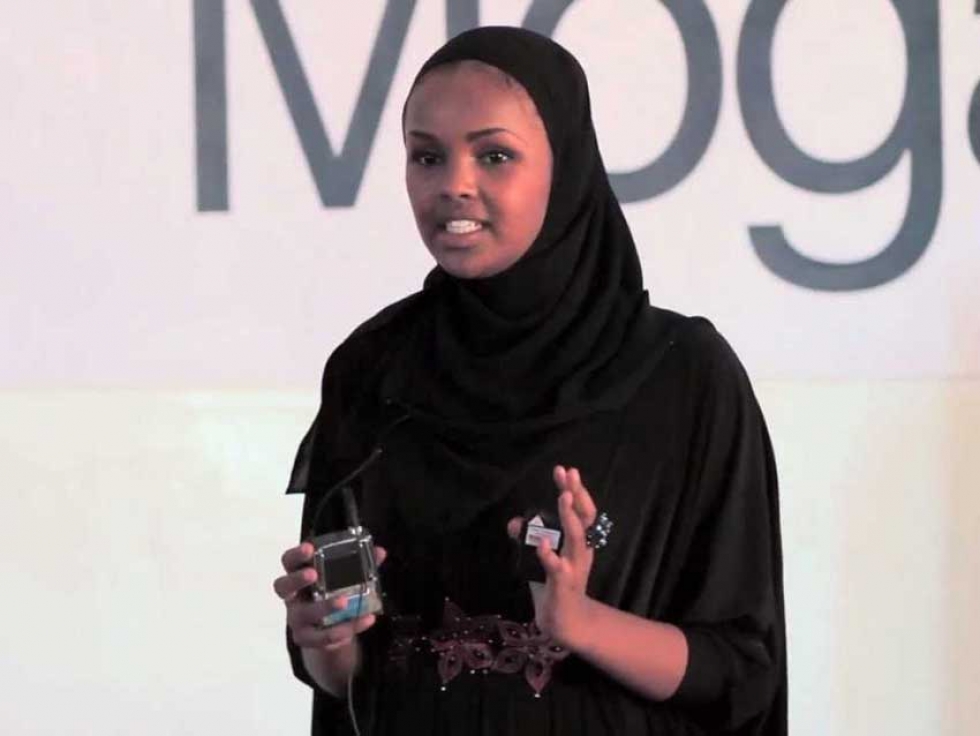 Ilwad Elman speaking at TEDxMogadishu in 2012.
TEDxMogadishu
08
January


2020
In 2012, Ilwad Elman was a speaker at TEDxMogadishu in Mogadishu, Somalia.
According to TEDx Talks, "Ilwad (Elle) Elman runs the Elman Peace and Human Rights Center in Mogadishu with her mom, Fartun. Her father was an ardent peace activist in the 1990s, spreading the mantra 'Put down the gun, pick up the pen' around Somalia, but was assassinated in 1996. Elle returned to Mogadishu three years ago while the conflict still raged on in the city. She works closely with victims of rape and sexual assault, as well as rehabilitating child soldiers by teaching them vocational skills."
(It may take a few moments for the video to load from YouTube.)
Visit the Website for the Elman Peace and Human Rights Center
Follow Ilwad Elman on Twitter