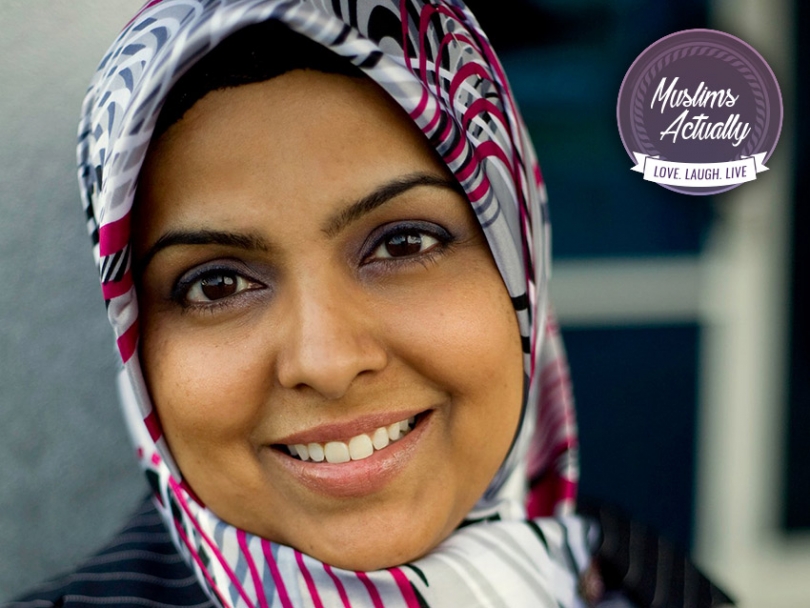 Interview with Fatima Omar Khamissa, CEO of Spiritual Biz Moms
Mohammed Langston
02
January


2017
For 21 years, Fatima Omar Khamissa was a victim of an abusive marriage which destroyed all the hopes and dreams she had for herself. She took her five children and left that marriage and today, Fatima is the the CEO of Spiritual Biz Moms, leading provider of training and coaching for women who feel stuck, frustrated, and tired of living lives without satisfaction, meaning, and progress. The trauma of abuse, apartheid and violence was not able to break Fatima's spirit and as an international best selling Author, Fatima is sharing her message to inspire, motivate, and lead women all over the world to continual growth in both personal and professional life. Women choose Spiritual Biz Moms because Fatima is not "just another coach", instead she's a real business strategist and thought leader who creates custom plans for you that details practical strategies for overcoming obstacles to unlock your greatest abilities.
Where were you born and raised?
I was born and raised in Johannesburg, South Africa until I was 14 and then my parents immigrated to Canada because my dad was a huge advocate for women's empowerment and he wanted us to have a great education. Since Canada and Australia like South Africa were common-wealth countries my dad chose to immigrate to Canada.
What did you study?
I studied a variety of things from applied psychology, energetic healing, matrix energetic, TAT, ETAC, EFT, NLP, Neurolinguistics Programming, and Mind Body Connection. I've also studied marketing, publishing books, and of course I'm a certified coach as well.
What do you do for a living?
I help people to heal their wounds, trauma, and grief from the past that are holding them back so that they can rediscover their own self-worth and their self-respect. They go on a journey of rediscovery and then create a massive amount of prosperity, happiness, position themselves as authority in their niche, write bestselling books, and have the best life ever. Step into your dreams and achieve every single possibility that you might feel like you want.
Why and how did Spiritual Biz Moms begin?
Spiritual Biz Momsbegan out of fear. Fear of loss, fear of the loss of safety. I had left an abusive violent relationship after 21 years and 11 months of being married. I took five kids and ran away, went into hiding. Yes it happened here in Toronto. My youngest was four, my oldest was in first Year University, Waterloo, and I have a child in a wheel chair with cerebral palsy and scoliosis. For the first 20 years of my life my dad had taken care of me financially. For the second almost 22 years my ex-husband and his family took care of me financially, paid all the bills. I didn't know how to make money and Spiritual Biz Moms started out of necessity.
I did the math. Having a child with special needs and having a qualified PSW to come and take care of him. I had to begin a business and prove to my children that I was more than just an abused woman. That's how Spiritual Biz Moms began.
We all go through ups and downs in our lives. Is there a specific moment that defined your life?
Yes. The answer to that is yes. Many. The day my son Tarik got diagnosed with Cerebral Palsy was a defining moment when I said what is this all about? I mean I had one normal able-bodied child, we had a lot of money, I was married, I had a big house, pool parties, we were the socialites and that was how it was supposed to be. I wasn't supposed to have a child with special needs and it wasn't part of the plan and it gave me the chance and the ability to really dig deep into myself and at that time I found that I was spiritually bankrupt. I went on a spiritual quest to find out who I was and what I was doing here.
Another specific moment that defined my life was the day I left my abusive relationship in June of 2008. The curtain came down and that was it. That was the end of it. Another moment was the day we arrived in Canada. It was July 1981 and Charles and Diana were getting married. I soon realized that Canada was going to give me an opportunity to actually be judged by my potential rather than my skin color which is what I was used to in apartheid South Africa. That was a pretty significant moment in my life too.
What inspires you to keep going?
Well it used to be my kids. My kids used to inspire me. They were my BIG why. I didn't want to be on welfare which I was and I am so grateful that Canada has a system of welfare. So my kids were my reasons initially, that I wanted to show them that I was so much more than an abused woman. Now my why and my reasons have changed. I wake everyday with this intense potential and overdose of excitement and sometimes I can't even sleep. I have a mission. I have a purpose. I have women to make happy and I've got me to make happy.
I want to be rich and I want to make a difference in this world. It doesn't pay to be poor. With money I can do so much more. I can feed so many more people. I can make such a big difference and just be in that state of amazing gratefulness that we live in a society where I can create a whole world and a business online. I have created this laptop lifestyle for myself where I can go anywhere and create programs and help women. It's pretty miraculous actually. I feel a little bit emotional as I'm saying this to you but I really feel grateful that Allah has given me such an incredible life. It's amazing. It's just amazing. Thinking about it gets me so excited.
Why is it important for women to be coached?
Women need to be coached because they need to accept themselves 100%. Women need to be coached so they can 100% responsibility for their actions, their reactions, their words, and how they feel about other people and how they show up in the world. Women need to be coached to gain financial freedom. We don't have much of a choice because without money you have no choices. Coaching helps you by releasing old programming and those limiting beliefs that you learned as a child.
You must reprogram those old beliefs into beliefs that actually serve you. Beliefs that are powerful, beliefs that position you as a leader, and it's time for women to step into their role now.
What advice would you give women looking for support in their marriage or after having a divorce?
Having a supportive and loving community around you helps. I have online communities and people can always come on Facebook. Woman must take the time to date herself because most women don't even know who they are. Whether you're in a marriage or after your marriage has dissolved, it's time to get to know you. Take time to go to the movies, what do you like? What don't you like? What are your favorite colors? What songs do you like? What books do you like to read? Which genre do you like? Get to know yourself because that's going to give you the understanding and awareness of what you're bringing to the table.
When you know what you're bringing to the table, you have the confidence to engage on a new level. The next time you're in conversation with a guy who wants to marry you, you are going to be in such a powerful position where you'll be confident. It's not from a place of arrogance but rather from a place of genuine authenticity and self-worth.
I remember when I was interviewing my husband before I got remarried I was so confident in what I was bringing to the relationship, and I said to him "I don't need to be with a man. If this all works out then I am going to choose to be with you" and that's the place I want women to come from.
A place of power, posture, and positioning. From a place of integrity. Not from a place of neediness because when you come from a place of neediness then you give your power away. You give your power away and you're never in a position to advocate for yourself and you're never in a position to make a deal. You've got to come from a place of equality.
Where do you see yourself in 10 years?
Well I see myself having a television show, really getting together and creating some huge collaborations, and having an academy that will empower and educate one million women from different villages and different countries where we bring them and we train them and coach them and we give them an opportunity to go back into their villages so they can empower the local women. Teach them a business model, teach them charity to pay-it-forward, create microloans so can feel hopeful and liberated.
I see myself traveling and being an advocate and global ambassador of the voice for the voiceless and helping women see their potential. Being able to create a whole new generation of leaders.
Connect with Fatima Omar Khamissa on her Facebook Page here
This article was produced exclusively for Muslim Link and should not be copied without prior permission from the site. For permission, please write to info@muslimlink.ca.