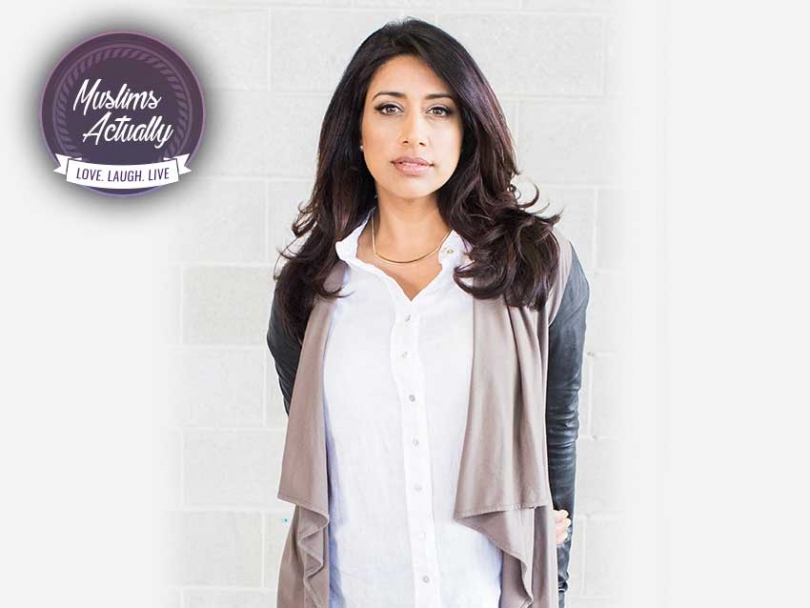 Interview with Global News anchor Farah Nasser
05
Jan


2017
Farah Nasser brings extensive experience to her role as anchor on Global News at 5:30 & 6. Nasser began her career with RogersTV before accepting a position with Newstalk 1010 in 1999. There she started as a producer and worked her way up into a reporting role. Next, Nasser made the move to Toronto 1 where she worked as a journalist for two years before joining /A\ Channel News in Barrie, reporting for the Toronto Bureau. In 2006, she joined Citytv as a reporter and later became a weekend anchor. Prior to her position with Global News, Nasser was an anchor and reporter for CP24. Nasser has been informing viewers across the GTA for more than a decade. Among her career highlights are the Air France crash in 2005, G20 Summit in 2010 and the Toronto 18 terror trials. She's a political veteran having covered municipal, provincial and federal elections.
A graduate of Ryerson University in Radio and Television Arts, she also attended the University of Westminster in London, England for European Media Studies and later interned for CNN in New Delhi, India. Nasser considers herself lucky to work in journalism and credits her father with her curiosity and passion for current events. She always knew she wanted to go into broadcasting and fondly remembers her first paying job and thinking, "I can't believe they are paying me, I would do this for free!"
When not reporting on the day's headlines, Nasser spends her time volunteering in the community. She regularly emcees community events and works with the Aga Khan Foundation, an organization that provides sustainable solutions for developing countries. She also sits on the Board of Directors for the University Health Network's Arthritis Research Foundation. Nasser lives in the GTA with her husband and her two-year-old son. She can often be found exploring the city, trying new restaurants or doing yoga.
Where were you born and raised?
I was born and raised in Mississauga.
What did you study?
I studied Radio and Television Arts at Ryerson University
What do you currently do as a profession?
I'm the 5:30 & 6pm News Anchor for Global News Toronto
Did you always want to get into Journalism?
From a young age, I was always interested in news and current events. My parents always used the news as a way of educating us about the world.  I remember watching a reporter crouched under a table reporting from the first Gulf War and thinking, I want to do that.
What was your journey into the media like? If you can give an example of a memorable moment that you had during your journey to becoming a TV Anchor.
There have been so many. Covering the G20 protest here in Toronto stands out for me. Toronto resembled a police state. It was something the city had never witnessed before. I was in the thick of it all day and knew something wasn't right about the way police were handling the situation. At night, I jumped on the anchor desk and did interviews with key decision makers where I held them to task. It was exhilarating.
As a woman have there been any major hurdles that you have experienced along the way?
At the beginning, it was tough to prove myself. I was always a strong speaker and comfortable in front of the camera but had to fight for my story ideas to be heard and for my editorial judgment to be taken seriously. Over the years, I had the guidance of some incredible female role models and felt more confident in myself.  Having said that, I still feel women have a long way to go in my industry and others.
As a muslim woman, how do you feel about the media and their role at times in perpetuating the stereotypes about Muslims?
It really depends on the news outlet. Some understand that Islam is not a monolithic entity but other outlets paint a very unidimensional picture of the religion. I was one of the first, if not the first Muslim news anchors in Toronto. I've been the only Muslim in almost every newsroom I've worked in. That's a problem. I can't tell you how many emails or corrections I've sent producers or colleagues on pronunciation or language when it comes terrorism related stories. News organizations have a responsibility to make hiring decisions based on the population they serve but so few Muslims see journalism as a career path. The amount behind the scenes and in management is even fewer. In fact, Global News is the first place I've worked where we have a Muslim woman in a management role. If we don't have a voice or a seat at the table, how we expect to break stereotype or for anything to change?
What inspires you to keep going?
My family. I'm a wife, mother and daughter before anything. They keep me motivated, down to earth and happy.  My parents are a huge source of inspiration. They sacrificed so much for my brother and I. Every day I work to make them proud.
How do you find a balance between work and family life?
I have the most amazing husband in the world. Razid is very successful in his own right but knows how important my career is to me and supports that fully.  We also have a lot of help from grandparents on both sides.
Though I'd be lying if I said it was easy. My son is 3, my daughter is 5 months old. This is a key time in their development and they bring me so much happiness. I'm also in love with my work and in a role I've been dreaming about for a long time. My kids come first no matter what but sometimes it's just about impossible to balance the see-saw that is life.
Where do you see yourself in 10 years?
I see myself continuing to have a visible role in Canadian Journalism but also covering more international stories. Before I had children, I did a lot of volunteer work. I hope to continue that when my kids get a little older.
What advice would you give to other Muslim woman that are looking to pursue a career in media?
The same advice I'd give anyone. Find your passion and go after opportunities. Nothing will be handed to you. Also, don't compromise your beliefs and values. Keep in mind; those ideals are different for all of us. Focus on being the best at what you do. Let your work shine.
This article was produced exclusively for Muslim Link and should not be copied without prior permission from the site. For permission, please write to info@muslimlink.ca.