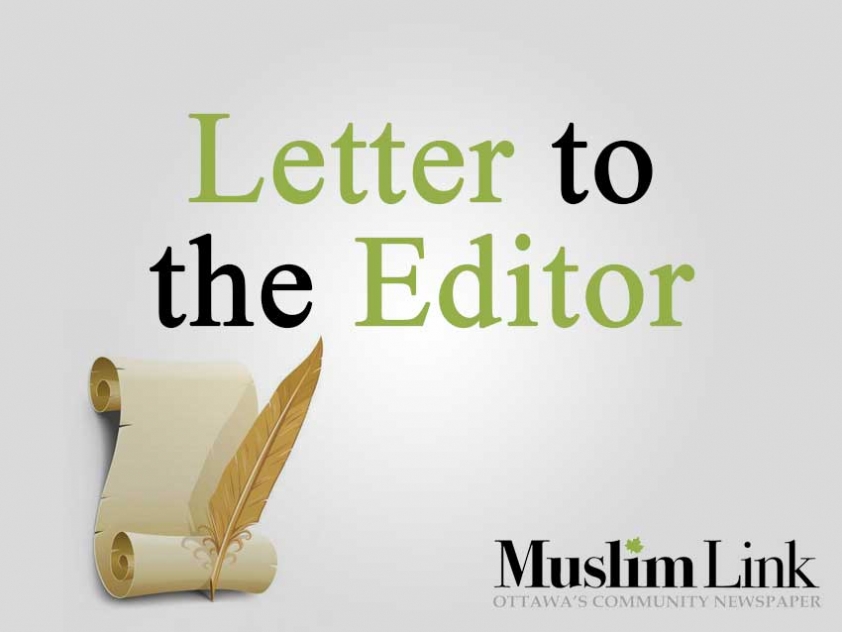 23
December


2014
A Response to John Maguire's ISIS Video
Written by Heba Awad
I won't pretend that last week's video by John Maguire didn't shake me. It did. You see, besides the petrifying idea of someone attacking my countrymen in the name of my religion, it suddenly hit me that that individual who is preaching violence in the name of my religion is also targeting Me, my family, my friends, the teachers who shaped and encouraged my intellectual development, my coworkers who hired and supported me in my career, my neighbours who've helped when those snow trucks create a snow bank on my driveway after I've spent an hour breaking my back shovelling it!
Everyone I know. Everyone I've ever known.
That may be self-centred, but it is reality. Muslims in Canada are part of Canadian society, whether they recognize it or not. They interact with, support, and rely on the complex tapestry that is the Canadian system, culture, and people. This is an important point that non-Muslim as well as Muslim Canadians need to understand because that sense of identity is dependent on the mutual recognition by both "groups"; and it is, I think, the answer to our radicalization problem.
An underlying factor in ISIS' most recent propaganda video is the sense of the complete isolation of Muslims. Muslims are being oppressed. Muslims are being attacked. As if the racism and profiling against the Native or Black populations in Canada and the U.S. doesn't exist.
I'm not saying this to beat down on Canada. But that blind sense of isolation—the idea that we are unique victims in the bias against us—that is what turns a problem found in any society from a work-in-progress to a dead end. That is what leads young men with bright futures like John Maguire to be unable to reconcile the identity of being a Canadian Muslim, and forces them to have to choose between the two.
And let's just be clear: nobody should be forced to choose between their connection with their deity or their country. That is against liberal democratic values and it is that specific struggle that the Qur'an mentions when giving the Prophet permission to fight back against the disbelievers who had specifically tortured and forced the Muslim population out of their homes for no reason other than their religion.
What Canadian Muslims need to recognize is that what is happening in the world today is nothing like what the Prophet (pbuh) and his companions went through, especially not in Canada. We are in no way limited in following our religion and worshiping The Almighty in this country. We can all go to work and pray our daily prayers during break. Our teachers and employers respect our rituals in Ramadan, and we are not limited in taking part in regular charity or standing up for our rights through legal recourse.
And it's not just the "traditional" forms of worship either. In fact, doing good deeds to our neighbours, working hard and honestly in our jobs, standing up for justice by doing our civic duty to vote, paying taxes, campaigning, and protesting are all acts of worship in and of themselves. Yes, we Canadians do have our share of struggles, but we have strong values and systems in place to enable us to work together and solve those problems to create a better life for everyone, not just for Muslims.
We have our Human Rights Commissions, chaired by "disbelievers" which uphold the rights of Muslims (and other groups) to practice their faith in Canada. We have lawyers such as Dennis Edney, who devotedly represented Omar Khadr at great personal cost. We have anti-war groups who have marched on Parliament to protest unnecessary wars. All of these people recognize that there are problems and they are using everything in their power to make the world a better, more peaceful place for ̶ all in a constructive and collaborative way. If Muslims want to make a change in the world it is these tools—our democratic voices—that we should use along with other peace-conscious people. Not through divisive, arrogant, and violent means that do nothing but make things worse.
As much as Muslims need to identify as Canadian, non-Muslim Canadians need to identify Muslims as the same, and the best determinant of that, I think, is when we drop the adjective of "Muslim" all together. This will not hurt the Muslim community at all, in my opinion. Your religious identity should be based on your internal connection with your Creator, not by a prefix/suffix to your nationality.
As for John Maguire's points, there are a couple of things to note. First and foremost, the "disbelievers will not stop fighting you" quote is part of a longer sentence that starts off by discussing a group of disbelievers specifically attacking the Muslims at the time. It is literally the same thing as saying "Canada will not stop attacking Iraq until ISIS is stopped" and cutting off the sentence at the word "Iraq". It completely changes its meaning.
There isn't much in the Qur'an that can be used as a general or blanket statement against any one group. A fundamental principle in the text is that "no soul shall bear the burden of another's actions/crime" (Quran 35:18). This means that collective punishment is a direct violation of Islamic law, which ISIS claims to uphold. Cpl. Nathan Cirillo was not involved in combat. Neither was Warrant Officer Patrice Vincent. These two attacks were not only cowardly, but they directly contradicted the rules of war in Islam which states that you cannot kill another who is not directly attacking you. Any attack on Canada, especially by its own citizens, will be the same.
Instead, let us remember that the Qur'an calls for justice, patience, and kindness to those who do the same to you. A complete and unaltered verse from the text states: "God does not forbid you from dealing kindly and justly with those who do not fight you nor expel you from your homes because of your religion—for God loves those who are just" (Quran 60:8).
This article was produced exclusively for Muslim Link and should not be copied without prior permission from the site. For permission, please write to info@muslimlink.ca.