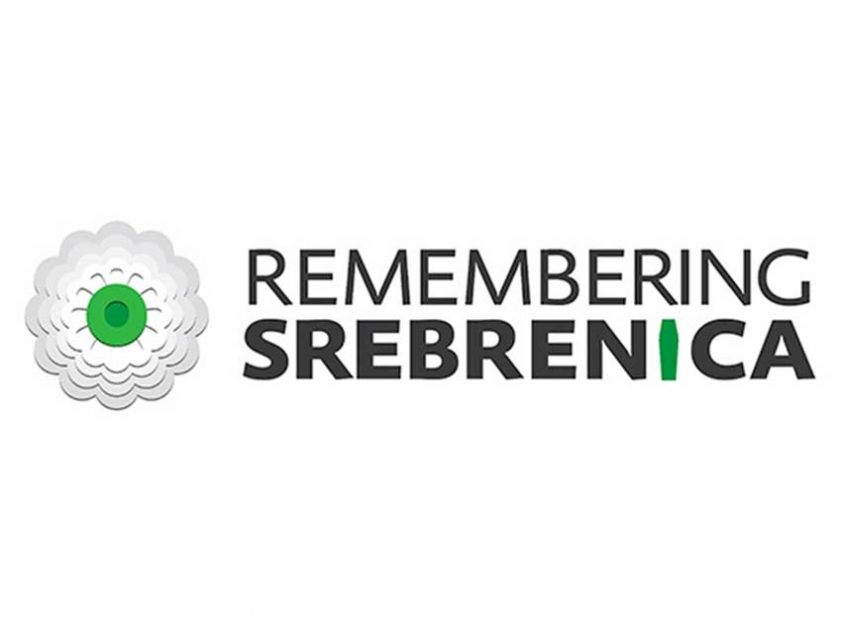 An image of the Srebrenica flower used to commemorate the Srebrenica massacre taken from the Remembering Srebrenica website
Remembering Srebrenica
11
Jul


2016
A Bosnian Canadian Remembers the Srebrenica Massacre
Written by Nera Crncevic
Muslim Link received a message from a Bosnian Canadian reminding us that July 11 marks the 21st anniversary of the Srebrenica massacre, when over 8,000 Bosnian Muslims, mostly men and boys, were killed in and around the town of Srebrenica during the Bosnian War. In 2004, the International Criminal Tribunal for the former Yugoslavia determined that the massacre was a genocide, a ruling that was upheld by the International Court of Justice in 2007.
In 2005, Kofi Annan, then Secretary-General of the United Nations, wrote the following message to mark the commemoration of the 10th Anniversary of the massacre: 
"Today, we pay tribute to the victims of a terrible crime -– the worst on European soil since the Second World War.  Throughout the world, this date is marked as a grim reminder of man's inhumanity to man. We express our solidarity with the families and friends of those whose lives were brutally taken 10 years ago, and with the people of Bosnia and Herzegovina. As they grieve, so we grieve. As they cry out for truth and justice, so must we continue the fight, no matter how long it takes, to secure a full and proper reckoning. Our first duty is to uncover, and confront, the full truth about what happened. For us who serve the United Nations, that truth is a hard one to face. We can say -- and it is true -- that great nations failed to respond adequately. We can say -- and it is also true -- that there should have been stronger military forces in place, and a stronger will to use them. We can say -- and it is undeniable -- that blame lies, first and foremost, with those who planned and carried out the massacre, or who assisted them, or who harboured and are harbouring them still.But we cannot evade our own share of responsibility.As I wrote in my report in 1999, we made serious errors of judgement, rooted in a philosophy of impartiality and non-violence which, however admirable, was unsuited to the conflict in Bosnia.  That is why, as I also wrote, "the tragedy of Srebrenica will haunt our history forever"."
****
The following is message of solidarity to Bosnian Muslims and Muslim Canadians from Bosnian Canadian Nera Katica Crncevic, a Christian, who we thank for reminding us about this tragedy.
I am a Bosnian Christian who was born in Sarajevo in 1994. I currently live in Montreal. My family left Bosnia in the hopes of finding a safer life. Because the civil war started, my father decided to apply for the refugee status in Canada. When I was 5 years old, we were accepted to Canada, I was given a chance to live a peaceful life.
However, a year later, just 220 km from my hometown of Sarajevo, in Srebrenica people were slaughtered.  The aim was to destroy the Muslim community, based on ill commandants of the army, therefore killing most of the male population. Those atrocities caused so much suffering in our communities.
I simply wish to commemorate the Srebrenica Genocide, on behalf of all the families torn apart.
On this date, July the 11th, we use a crocheted flower of hope as a symbol of remembrance. The white colour signifies innocence, green signifies hope, and the eleven petals stand for July 11, 1995.
As Canadians it is our duty to learn about events like the Srebrenica Genocide, to respect our differences and our different cultures, and to live together peacefully.
This is why my family came to Canada in the first place: to seek a peaceful and safe environment.
I am sending this message to Muslim Link in solidarity with the victims of Srebrenica, their families, Bosnian Muslims, and Muslim Canadians.
Thank you
****
To learn more about the Srebrenica massacre visit the Remember Srebrenica website.
This article was produced exclusively for Muslim Link and should not be copied without prior permission from the site. For permission, please write to info@muslimlink.ca.