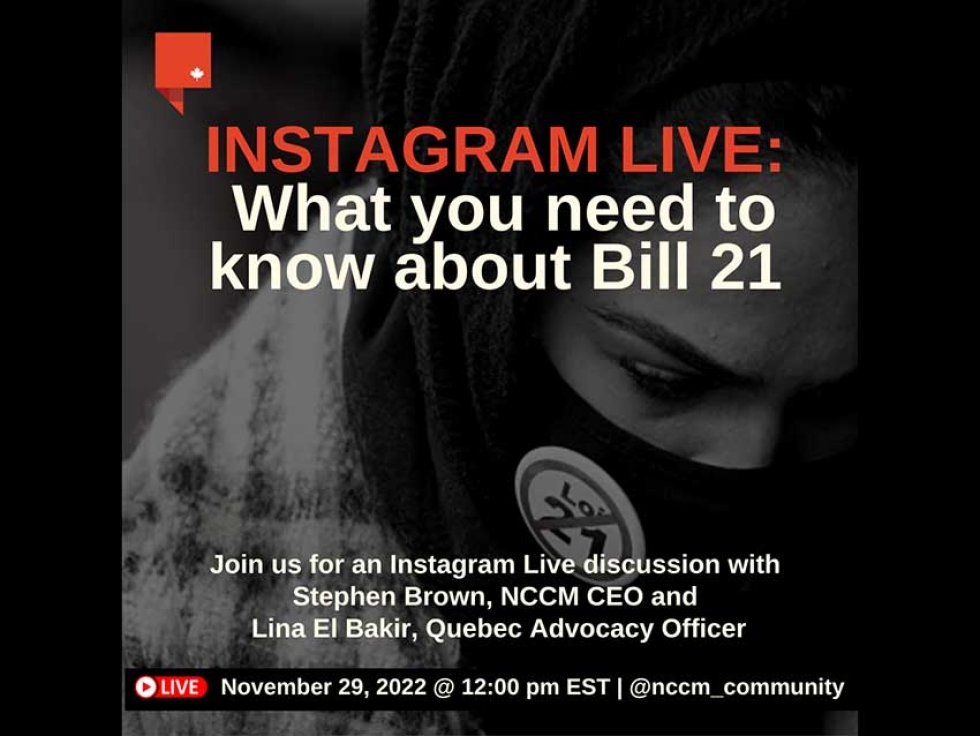 25
Nov


2022
Assalamu Alaikum / Peace Be Upon You,
As many of you know, our team has been on the front lines in Quebec, fighting an intense battle against Bill 21 - a law that bans hijabs, turbans, kippahs and other religious symbols in several public sector jobs.

Last week we wrapped up the last day for arguments at the Quebec Court of Appeal. It has been a lively hearing, fighting alongside our allies, to restore equality and justice in the province.

The gravity of this battle is no small matter. We want to make that very clear. The future of our community – and of Canada - is at stake.

The Quebec government had passed the law while invoking the "notwithstanding clause" in our Charter - a mechanism that attempts to protect Bill 21 from certain legal challenges. That's why this battle is so critical.

If we lose, it means any government in Canada can cut down religious freedoms- or many other rights- with little resistance.

Over the last few weeks you have all been incredible in supporting our work and shining a light on this issue.
We know that many of you have questions about Bill 21 and our fight. Many of you have questions for what you can do to join in this fight.
That's why we are hosting an Instagram live on Tuesday, November 29 at 12:00 PM EST on the @NCCM_community page.

Please make sure to join me as I sit down with our legal affairs team to go through details of Bill 21, the notwithstanding clause, our ongoing battle, and what this all means for our system of checks and balances.

Make sure to tune in and stay involved.
To donate to NCCM's work to defeat Bill 21, click here
Wasalam,

Stephen Brown, CEO, NCCM