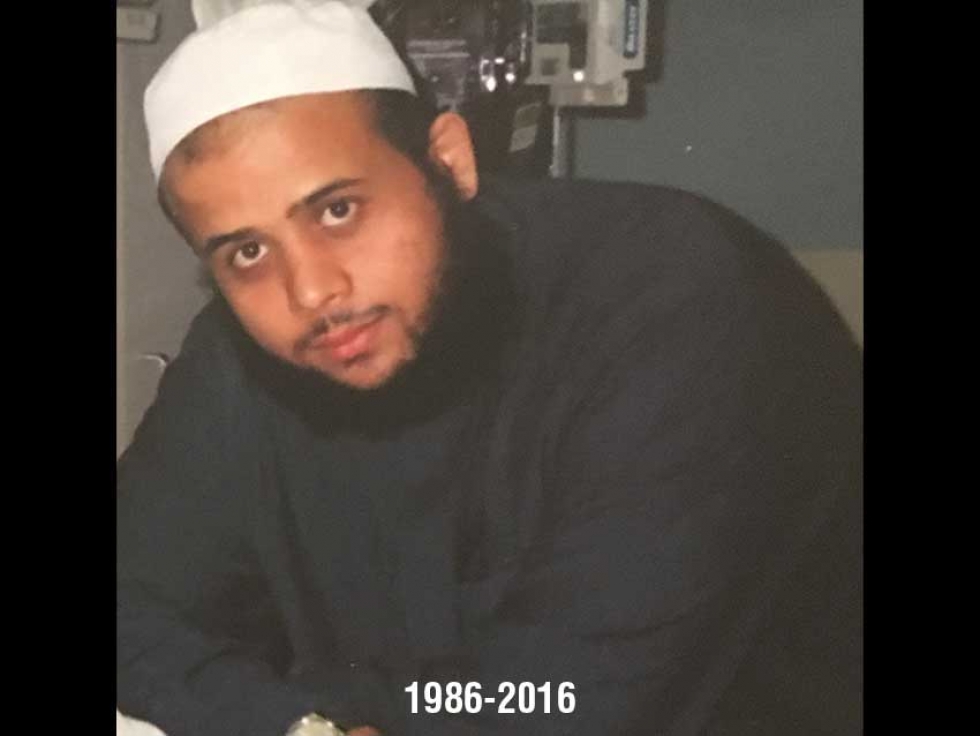 12
Dec


2019
Vigils Will Be Hosted Across Canada to Honour Afghan Canadian Soleiman Faqiri on Third Anniversary of His Killing in Ontario Prison
Written by Justice for Soli
Events in seven Canadian cities will remember man killed under government care, continue call for justice
On Sunday, December 15, hundreds of Canadians will hold vigils in seven cities across the country to honour Soleiman Faqiri on the third anniversary of his death.
Soleiman Faqiri was a 30 year old Afghan-Canadian living with mental health issues. Soleiman will be remembered for his generosity and his devotion to his family. His brilliance enabled him to learn three languages (English, Farsi and Arabic).
On 15 December 2016, Soleiman died while under Ontario government care, during an incident in which the correctional officers at Central East Correctional Centre (CECC) in Lindsay, Ontario, aka the Lindsay Superjail, were applying force to him. Soleiman was awaiting a medical evaluation and a bed at the Ontario Shores Centre for Mental Health, but he never lived to receive that care.
This will be the first year that this community vigil has broadened into a national event.
This December 15, people will gather in Halifax, Montreal, Ottawa, Peterborough, Toronto, Winnipeg, and Vancouver to remember Soleiman, and raise even greater awareness of Soleiman's tragic case.
Each vigil will also highlight the critical need for reform in how Canada's correctional and judicial systems care for people suffering from mental illness.
Each vigil community represents a location that the Justice for Soli Movement has visited over the past year.
Activists from national mental health and social justice communities will join families of fragile men and women who, like Soleiman, died while temporary incarcerated in various provincial jails and federal correctional facilities. These family members include in Ottawa, Laureen St. Amour, mother of Justin St. Amour, who died on 8 December 2016 shortly after hanging himself in a segregation cell at the Ottawa-Carleton Detention Centre; in Toronto, Jessica Robinson, sister of Laura Straughan who died of she died of bacterial pneumonia at the Elgin Middlesex Detention Centre (EMDC) in London, Ontario; and in Winnipeg, Louise Gotkin, sister for Donald Moose, who died in Headingley Correctional Centre west of Winnipeg, Manitoba.
As reported by Shanifa Nasser for CBC, "Soleiman's family has launched a $14.3-million suit, filed at the Ontario Superior Court of Justice [in January 2019], taking specific aim at the Ministry of Community Safety and Correctional Services, the superintendent of the Central East Correctional Centre and seven individual correctional staff members. Among the claims: a breach of Faqiri's charter rights, battery that amounted to "intentional" physical harm, negligence, abuse of public office, false imprisonment for his placement in segregation with a mental illness, a breach of duty of care and inflicting psychiatric damage."
To support Soleiman's family's legal fund, you can contribute on LaunchGood.com online here.
To learn more about Soleiman's tragic case watch the CBC Fifth Estate documentary about this death below (It may take a few moments to load the video from YouTube).