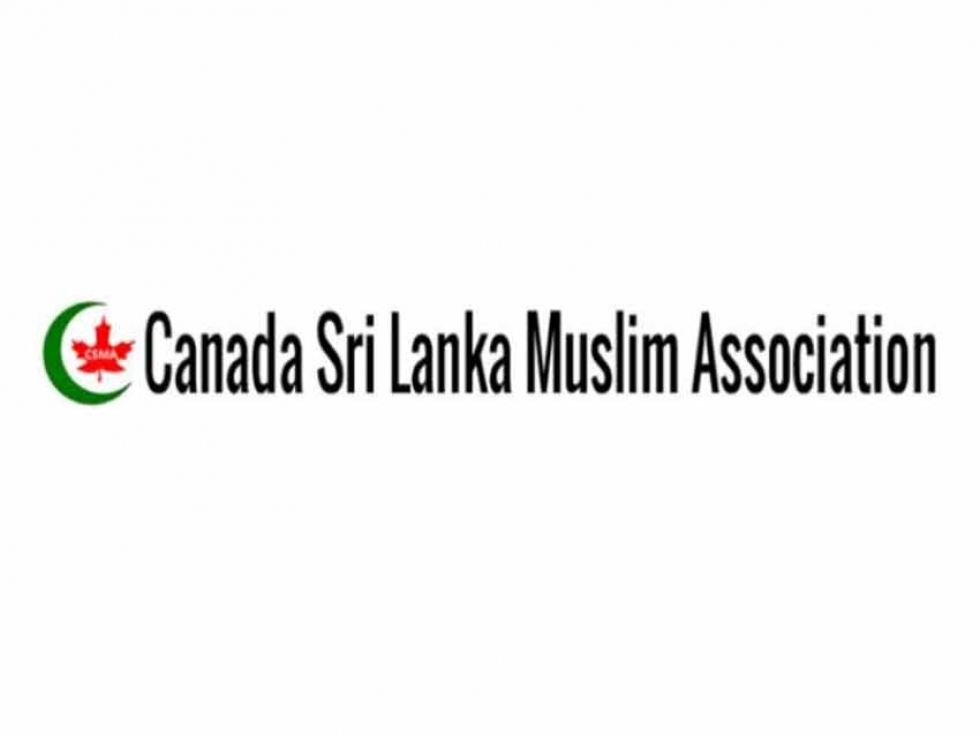 24
April


2019
Upcoming Interfaith Vigils and Statement on the Terrorist Attack on Sri Lankan Churches from the Unified Sri Lankan Muslim Community of Canada
Written by Making Headlines
Over 300 people have died during attacks on churches and hotels in Sri Lanka that have allegedly been linked to terrorists from Muslim backgrounds.
There have been vigils marking this tragedy organized across Canada. The following is a incomplete list of vigils in the Greater Toronto Area:
April 27: Vigil for Sri Lanka at starting at 1 pm at Heritage Square in Ajax, Ontario, organized by the City of Ajax.
April 27: Vigil for Sri Lanka at 5pm at St. Paul L'Amoreaux Centre in Scarborough, Ontario, organized by Christian Tamil churches of Toronto.
April 28: Human Peace Chain at 11 am at St. Peter's Anglican Erindale Church in Mississauga, Ontario, organized by the Islamic Society of North America (ISNA) and other Muslim organizations.
April 28: Vigil for Sri Lanka and Ring of Peace starting at 3:45 pm at Our Lady of Good Health Parish in Scarborough, Ontario, organized by the Toronto Board of Rabbis.
April 28: Vigil for Sri Lanka at 6pm at the Danforth and Eldon Avenue Intersection in East York, Ontario, organized by the Jalalabad Association of Toronto.
April 28: Vigil for Sri Lanka at Trinity United Church at 7 pm in Newmarket, Ontario, organized by Trinity United Church.
April 29: Vigil in Memory of Victims of Sri Lanka Easter Attacks at 5 pm at Ken Whillans Square (park across from Brampton City Hall) in Brampton, Ontario.
Human Concern International is fundraising to support offer support to the victims of the attack. To learn more about this campaign, click here.
On April 22, an interfaith vigil was organized at the Malvern Methodist Church in Scarborough, Ontario. Sri Lankan Muslim Canadian Imam Irshad Osman of the Danforth Islamic Centre spoke at the vigil representing the Muslim community. On his Facebook page stated that he was "Honoured to have represented the Sri Lankan Muslim community in the GTA and have shared our sincere thoughts and prayers with everyone who has been affected by this unspeakable tragedy. I also highlighted the duty we have to combat hate in Canada and around the world wherever we have influence and the obligation we have to confront head on those who harbour and/or propagate hate, be it a WHITE, BLACK, or BROWN supremacist. Because 'one cannot HARM another human being until he has completely dehumanized the other in his MIND.'"
Imam Irshad Osman worked with the Canadian Council of Imams to issue a joint statement with the Canadian Conference of Catholic Bishops condemning the attacks.
Canadian organizations representing Muslims from Sri Lankan backgrounds have issued the following statement in response to the East Sunday attacks.
**********
The Unified Sri Lankan Muslim Community of Canada (USLMCC), a collective group of religious and civic organizations, is grieved by the heinous attack on multiple churches and hotels in Sri Lanka on Easter Sunday that mercilessly claimed the lives of Christian worshipers on their holy day.
Our prayers go out to the innocent victims, their families and the people of our motherland during this unspeakable tragedy.
According to Islamic teachings, all religious places are sanctuaries where people come to find solace and peace. It is abhorrent that this peace is disrupted, sanctity is violated, and lives are shattered by terrorists who subscribe to no religion nor any moral ideals. We strongly condemn the terrorist attacks that shook our motherland after a decade of peaceful living.
The Unified Sri Lankan Muslims Community of Canada expresses its deepest condolences to the families and friends who lost their loved ones in this senseless attack and offers prayers for the injured for a speedy recovery and to gain mental strength to come out of this trauma. USLMCC also offers its sympathies to the Sri Lankan-Canadians who lost their family members, friends or relatives in this tragedy and stands in solidarity with the Christian religious and community leaders in Toronto in their hour of grief.
USLMCC prays that God Almighty envelop those who lost their lives with His mercy and compassion. May He grant relief to the injured and ease the pain of all those who have been impacted.
Contact: This email address is being protected from spambots. You need JavaScript enabled to view it.
List of Organizations:
1. Canada Sri Lanka Muslim Association
2. Masjid Ut Taqwa
3. Sri Lanka Malay Association Toronto
4. Quraan & Hadeeth Society of Canada
5. Masjid Al Jannah, Sri Lankan Islamic Foundation of Ontairo (SLIFO)
6. Zahira Colombo OBA
7. United Maple Sports Club
8. Sri Lankan Muslims of Peel
9. Serendib Youth Canada
10. United Sri Lankan Community of Canada
11. Canada Lanka Volunteer Association
12. Glow Toronto