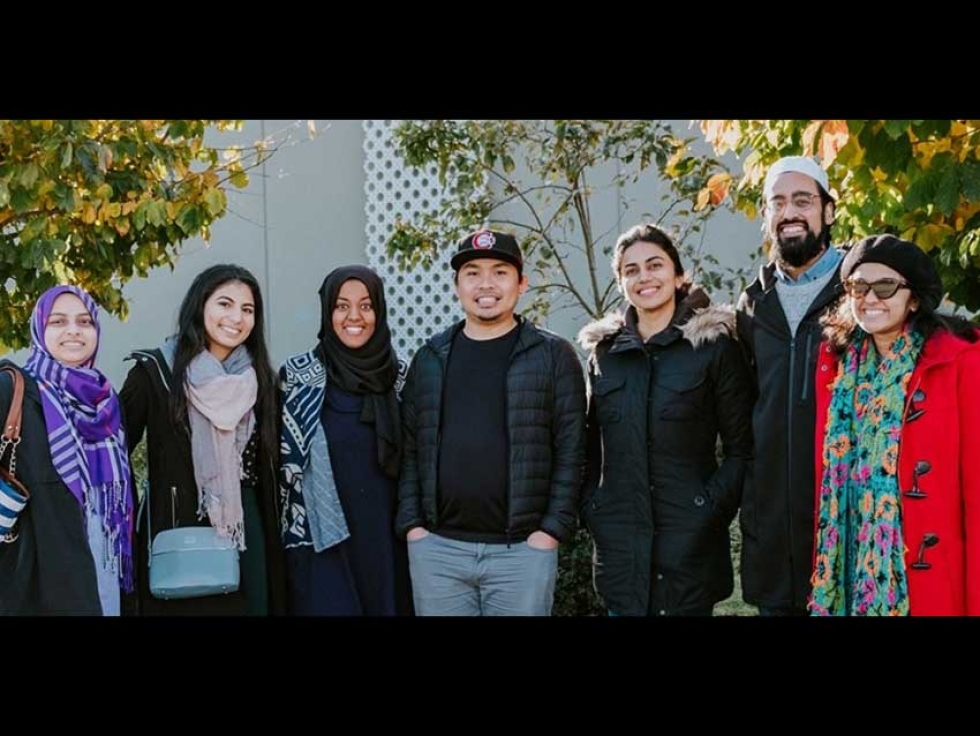 Members of the 2019 Cohort of the Muslim Community Fellowship
SFU Comparative Muslim Studies
08
Dec


2019
The SFU Centre for Comparative Muslim Studies, in partnership with the SFU Morris J. Wosk Centre for Dialogue, closes the inaugural Muslim Community Fellowship cohort with a public dialogue about bridging differing experiences, community healing, and moving towards positive social change.
In 2018, a group of young Muslim community leaders came together, realizing the lack of spaces in Metro Vancouver where diverse Muslims could hear and learn from one another, understand their different perspectives and build relationships across differences. In response, they formed the Muslim Community Fellowship, a year-long experience supporting emerging leaders in the local Muslim community.
"We designed this Fellowship to train young Muslim community members to develop programming that is inclusive, thoughtful and impactful," says Director of the Centre for Comparative Muslim Studies (CCMS), Amal Ghazal. "We want to build leadership capacity and develop talents that serve the broader community."
Over the course of the year Fellows were supported in developing and carrying out community projects. Some of what took place includes Community workshops on Non-Violent Communication and Mental Health First Aid; The ZamZam Well, an online database of feminist, decolonial and intersectional contributions to Islamic thought; an exploration of folk music through a screening of "Indus Blues"; an intrafaith mosque tour; Muslim celebration and healing events; supporting Vancouver's first Afrocentrism conference; and a nature walk connecting Muslims with environmental stewardship
To celebrate the accomplishments of the Fellowship's inaugural cohort, the CCMS and SFU Morris J. Wosk Centre for Dialogue invites the Muslim community to an evening of shared reflections from the cohort of the CCMS Muslim Community Fellowship, as well as a dialogue with members of the Muslim community and engagement practitioners.
The discussion will be followed by dinner and live entertainment.
By providing a space for dialogue and collaboration, our communities will be strengthened and bolstered by all contributing voices.
The event is organized by the CCMS team, Muslim community volunteers, Indigenous leaders, and the SFU Morris J. Wosk Centre for Dialogue. The event will take place in the Jack P. Blaney Asia Pacific Hall at the Morris J. Wosk Centre for Dialogue building from 6:00pm to 9:00pm on December 19, 2019, to register for the event click here.