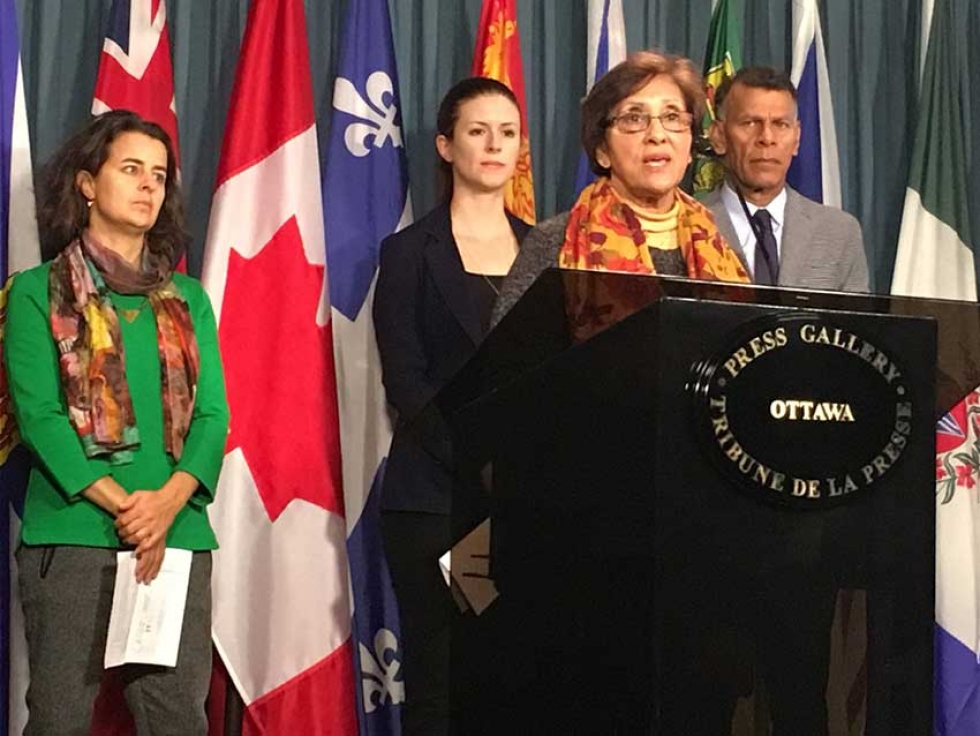 Farhat Rehman speaking about the need to introduce proportional representation in voting at press conference
EveryVoteCounts Twitter
12
Jul


2018
Prisoner Rights Advocate Farhat Rehman Receives Governor General of Canada Meritorious Service Medal
Written by Chelby Daigle
The Governor General of Canada awarded Farhat Rehman, President of the Canadian Council of Muslim Women's Ottawa Chapter, with the Meritorious Service Medal on Tuesday, June 5, 2018.
Farhat came to Canada in 1969 to marry and raise a family. Like other immigrants of her age and background she had many aspirations and hopes for her bright children. But in February 2001, her dreams were shattered when her son, gripped by paranoid delusions due to an undiagnosed mental illness, stabbed his friend and mentor of many years who succumbed to his injuries. What began was a nightmare as Farhat struggled with guilt over her son's crime, heartache over the deterioration of her son's mental health, fear for her son's safety in the Ottawa Carleton Regional Detention Centre (RDC), and frustration with a corrections system she discovered to be seriously flawed. But in the process, Farhat became an advocate for the rights' of prisoners and their families and reached out to the support networks that she could find in Ottawa.
The Governor General's Website describes Farhat's work as follows:
"Farhat Rehman has drawn from her own experiences to help others. With a loved one in prison, she discovered a lack of support and resources for prisoners suffering from mental illness. As the driving force behind Mothers Offering Mutual Support, she has become a leading advocate for improved mental health care for inmates to encourage their rehabilitation and reintegration as contributing members of society."