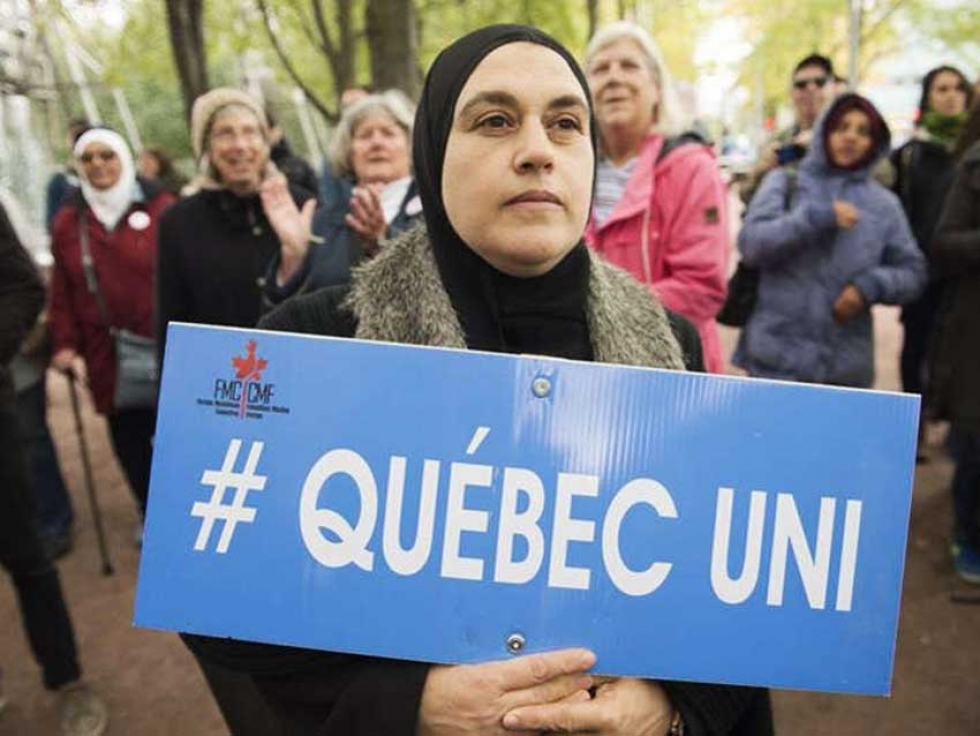 CCMW
21
Apr


2021
A judge ruled today that the province's secularism law is largely legal, even as he acknowledged it violates the rights of Muslim women and has cruel and dehumanizing consequences for those who wear religious symbols.
In his 242-page decision, Justice Marc-André Blanchard ruled that part of the law violates Canada's Charter of Rights and Freedoms. The judge struck down clauses pertaining to English-language school boards and a ban on members of the provincial legislature wearing face coverings but concluded that the law "does not violate the Canadian constitutional architecture."
An Act respecting the laicity of the State (Bill 21) bans the wearing of religious symbols for state workers deemed to be in a position of authority, like teachers, judges and police officers. The law unfairly persecutes minorities in Quebec, and especially harms Muslim women who wear hijab.
Today's decision gives a green light to continued religious discrimination and must be appealed.
While we are pleased that the Quebec Superior Court has struck key provisions of An Act respecting the laicity of the State (Bill 21), we must continue the legal battle to see this discriminatory law struck in its entirety.