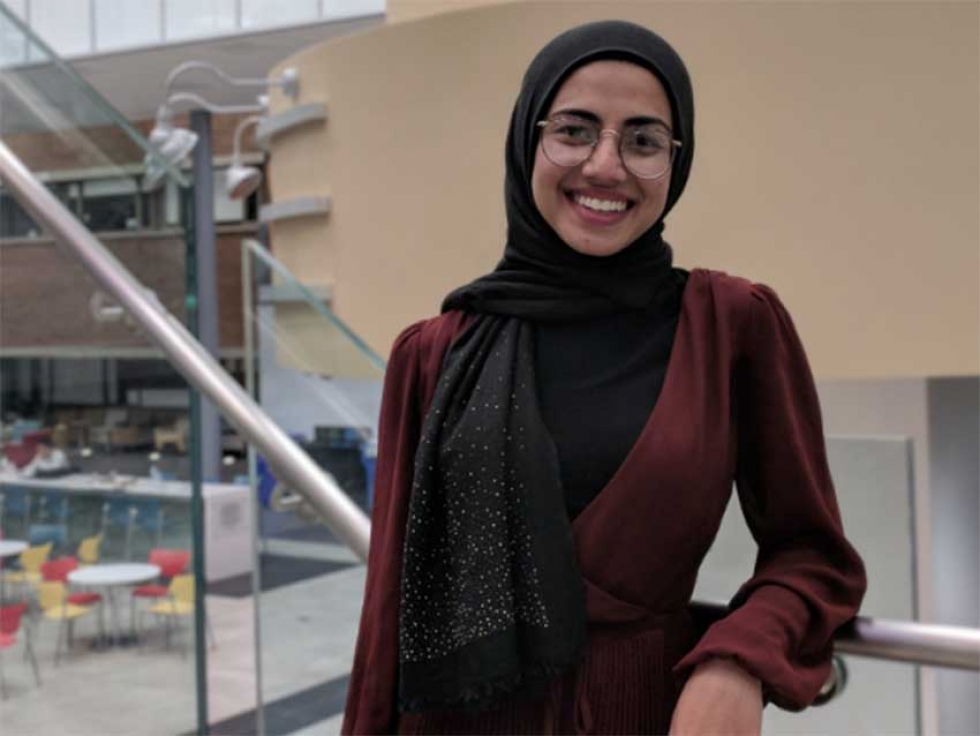 Pakistani Canadian Meena Waseem wins Loran Scholarship valued at $100,000.
Meena Waseem
08
Mar


2019
Pakistani Canadian Student Wins Prestigious Scholarship
Written by Making Headlines
Pakistani Canadian Meena Waseem, a student at Cameron Heights Collegiate in Kitchener, Ontario, is one of 35 Canadian students who won the prestigious Loran scholarship.
Loran Scholars have their tuition covered for four years with an annual stipend of $10,000. They also participate in specialized mentorship programs and summer experiences.
The Loran Scholarship was founded by Dr. Robert Cluett, a Professor Emeritus of English at York University, Toronto, in 1988. It was the first national organization in Canada to grant undergraduate awards based on a mix of academic achievement, extracurricular activity and leadership potential.
According to the Loran Scholarship Foundation, "LORAN, short for Long-Range Aid to Navigation, is a system that uses three points (for us, our values of character, service and leadership) to determine one's course for a long journey. The name emphasizes the lifelong impact and values of being a Loran Scholar."
Loran is an independent charitable organization governed by a board of directors, working in partnership with universities, donors and volunteers. In 2017, the Financial Post named Loran as a Top Canadian Charity based on evidence of good governance, financial transparency and clear evidence of impact.
According to her Loran Scholar biography, "Meena is student council president and an avid public speaker on mental health and diversity. Meena played percussion in band and chaired a club that eases students' transition into high school. She organized her school's first-ever mental health assembly and organized a successful hurricane relief fundraiser. Meena co-directed summer camps focusing on empowerment for children and youth."
"It is crazy to think that I have earned the opportunities that my parents and I only dreamed of when we moved to Canada just nine years ago. The whole country has opened up in a new way to me! ... I never expected to be blessed with something so incredible!" she told Blair Adams in an interview with KitchenerToday.com.
In her interview with Jeff Hicks from the Waterloo Region Record, Meena admitted that the greatest challenge she faced academically was band class, "Typically in Pakistani culture there, drums are a big thing at big celebrations but [but it is not common to put kids in a music class]. I am not a very good percussionist. Everyone else [in band class], you had like these kid geniuses who'd been playing since they were, I don't know, four years old. And I'd be clapping the rhythms, practising. I wasn't very good. But it was a lot of fun. I really enjoyed the crash cymbals. I'm only five-feet so I felt like it was kind of a power move, hitting crash cymbals."
Meena says she plans to study commerce or something in health sciences or humanities in the fall at either Queen's University, Western University, McGill University or the University of British Columbia.
To learn more about the Loran Scholarship, click here.
This article was produced exclusively for Muslim Link and should not be copied without prior permission from the site. For permission, please write to info@muslimlink.ca.