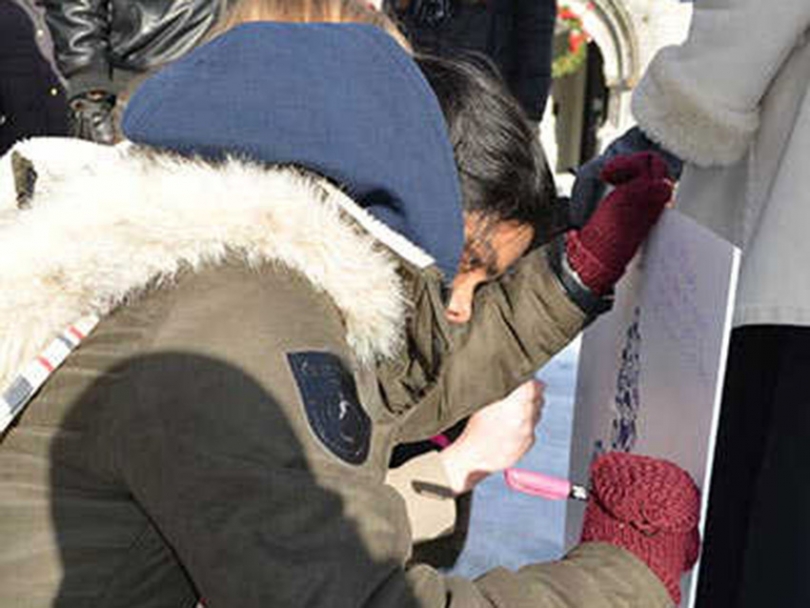 Concerned Citizens write messages of support for religious freedom
20
January


2014
Opposition to PQ's Charter unites diverse groups across Canada
Written by Staff Writer
"It is in the freedom of diversity for all faiths and those of no faith tradition that there is justice for all."
- Excerpt of The Canadian Interfaith Conversation's statement against the Charter
From Winnipeg to Toronto, London to Ottawa, opposition to the Parti Quebecois's proposed values charter reached a crescendo on December 10, International Human Rights Day.
Called the "National Day affirming Human Rights and Religious Diversity", the aim was to raise awareness about the proposed charter right across Canada.  Over three dozen local and national faith and secular organizations endorsed the initiative and took part in various related actions.
Bill 60, verbosely titled the "Charter affirming the values of State secularism and religious neutrality and of equality between women and men, and providing a framework for accommodation requests", was tabled last fall. It would prevent public employees from wearing religious clothing like hijabs, kippas, or turbans. It would also limit public facilities from accommodating religiously-based requests.
"The Bill threatens to institutionalize discrimination and represents a serious step backwards in the struggle to create inclusive communities and counter xenophobia," explained Amy Awad, the Human Rights Coordinator at the National Council of Canadian Muslims (NCCM).  Awad worked closely with Winnipeg's Shahina Siddiqui, executive director of the Islamic Social Services Association, and others, to organize events in their respective cities.
Awad helped coordinate the Ottawa "Stand in Solidarity" which brought individuals representing a broad swathe of civil society and religious organizations, as well as other supporters, to the Human Rights Monument on Elgin Street to show their solidarity with Quebecers against Bill 60.
Speakers made statements about the importance of basic freedoms and inclusiveness and participants signed two large posters featuring NCCM's Quebec for All logos symbolizing the importance of diversity in Quebec with messages of support.
Those who spoke out against the charter included: Cantor Daniel Benlolo of the Jewish congregation Beth Shalom, Alex Neve of Amnesty International, Ruth Sword of the Ottawa Presbytery of the United Church of Canada, Shahla Khan Salter of Muslims for Progressive Values MPV Ummah, Kevin Masleed of Inter Pares, Naima Sidow of Cordova Academy, Tyler Levitan of Independant Jewish Voices, and Imam Ahmed Limame from the Gatineau Mosque (Centre Islamique de l'Outaouais).
WINNIPEG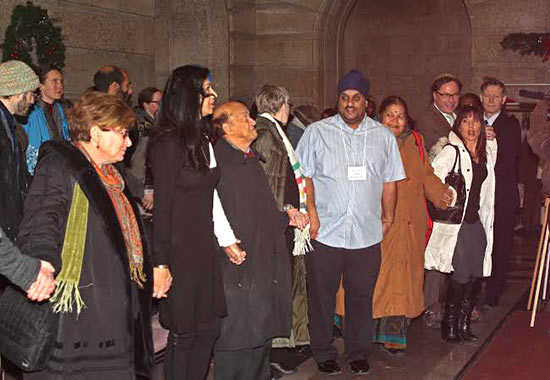 Over 200 people gathered in Manitoba's provincial legislature to express their opposition to the charter. Those gathered represented diverse faiths and backgrounds.
Manitoba's former lieutenant-governor, John Harvard, told a newspaper reporter that the issue was not solely of concern to religious people, but that it was a human rights issue relevant to all Canadians.
The event was followed by a "teach-in" about the Charter, held at the Winnipeg Free Press News Café. Speakers from Sikh, Aboriginal, Jewish and Muslim communities expressed their concerns about the charter, as did Professor Lori Wilkinson, a sociology professor at the University of Manitoba.
Shahina Siddiqui said it was critical that to make it clear that this charter is an affront to Canadian values.
"I get calls from friends in Montreal. They go in shopping malls and grocery stores where people with carts are ramming into them. They wear a hijab," she told the audience.
TORONTO & LONDON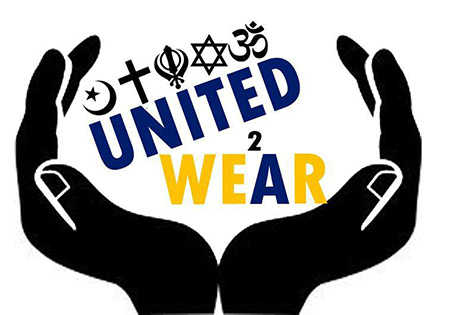 Various faith leaders, community activists, and political representatives, gathered at Queen's Park to participate in the launch of the "United2Wear" campaign as part of the day's cross-country events.  There are also plans to hold more events in the future. Check out their Facebook page: https://www.facebook.com/united2wear
And in London, activists gathered dozens of signatures to a petition opposing the Charter that will be sent to the PQ government.
For more information about how to get involved or to seek assistance following discriminatory treatment, contact NCCM at This email address is being protected from spambots. You need JavaScript enabled to view it. or phone 613-254-9704.  
This article was produced exclusively for Muslim Link and should not be copied without prior permission from the site. For permission, please write to info@muslimlink.ca.