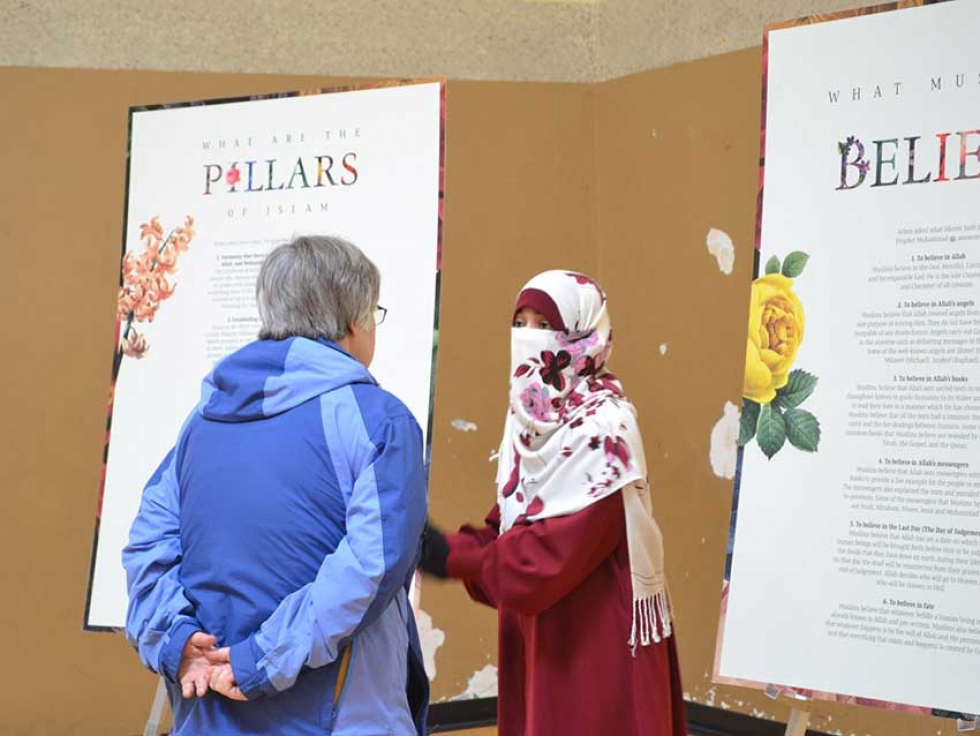 A volunteer discusses Islam with a visitor to her local mosque in British Columbia on February 16, 2019.
Open Mosque BC Facebook Page
13
Mar


2019
Mosques Open Doors to Public Across British Columbia
Written by Making Headlines
Mosques across British Columbia welcomed the public to visit them and learn about Islam on February 16, 2019.
The initiative was called Open Mosque Day BC and involved mosques affiliated with the British Columbia Muslim Association (BCMA).
In an interview with Dominika Lirette for CBC, Adnan Akiel, the program manager for Open Mosque Day BC, stated, "We want to address misconceptions, but at the same time we want people to meet Muslims in a very human way."
"We wanted to show the unity of the Muslim community all across B.C. when it comes to reaching out to people of the wider society and engaging with them," Akiel told CBC, "Doing it as a coordinated event is just a symbol of how much we care when it comes to building a stronger community."
According to Keri Coles reporting for Saanich News, over 1000 people visited Masjid-Al Iman in Victoria, BC where they got to learn about Islam, tour the mosque, get henna done, or try on a hijab.
According to Majsid Al Iman's imam Ismail Mohamed Nur, "I think the key is education. People, I believe, are racist because they don't understand a different culture or different religion. That bigotry comes out of a place of fear and the best way to deal with fear is to educate. That's what we are trying to do here," Nur told Saanich News.
Alameen Post, a publication for BC Muslims, covered the Open Mosque Day. You can view their coverage below (It may take a few moments for the video to load from YouTube).
This article was produced exclusively for Muslim Link and should not be copied without prior permission from the site. For permission, please write to info@muslimlink.ca.