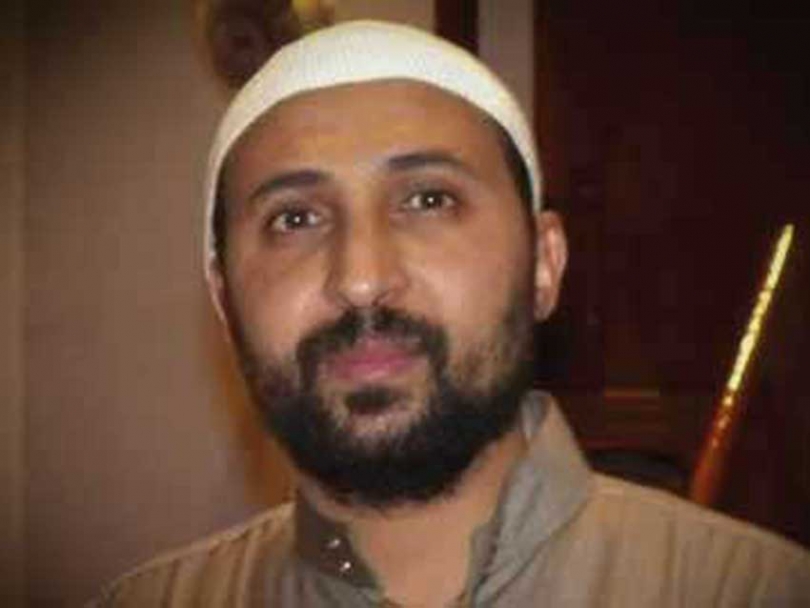 Imam Samy Metwally is the new imam of the Ottawa Muslim Association mosque.
Photo Credit: Mohamad Al-sunidar
01
Dec


2011
New imam Samy Metwally aims to show "tolerant Islam"
Written by Staff Writer
Carrying a message of tolerance, the new imam of the Ottawa Muslim Association mosque has taken up his job with a commitment to advance the cause of moderate Islam, help the local Muslim community contribute more to the wider society and enhance interfaith relations.
"I have a mission of building bridges, helping the Muslim community to know the moderate approach of Islam and coexist with the wider community like we have here in Canada," Imam Samy Metwally, an Egyptian Muslim scholar, told the Ottawa Citizen.
"My mission is to help Muslims understand their role in society, help them to understand they have duties and responsibilities to each other, to their neighbors who might be non-Muslims, and to the whole society."
Imam Metwally who holds a degree in Christian-Muslim relations, replaces scholar Khalid Abdul-Hamid Syed, whose three-year term ended in the summer. Imam Khalid was similarly seconded to Ottawa by the Egyptian government after a request by the Ottawa Muslim Association.
The Ottawa Muslim Association mosque is the city's main mosque.
In the Ottawa Citizen interview, Imam Metwally paid tribute to his predecessor, saying Imam Khalid "did good for the community."
The new imam graduated from Egypt's renowned Al-Azhar University in 1998. After university, he worked as a translator for Al-Falah Foundation for Translation, Publication & Distribution, translating ten books by well-known scholars and thinkers.
Later, he was employed by IslamOnline as a senior Shariah researcher where he used to answer religious questions and give fatwas (legal rulings) on a variety of issues to an online audience largely made up of North American Muslims. His research involved consulting with Muslim scholars in the West.
In 2009, the imam, 38, became a Fulbright scholar at the Hartford Seminary, a US institution well-known for its multi-faith programs. He graduated with a master's degree in Islamic Studies and Christian-Muslim Relations.
In between, he studied American culture at Arizona State University, and was imam in the city of Berlin, Connecticut.
Qasem Mahmud, of the Ottawa Muslim Association said the search for a new imam had focused on identifying a spiritual leader with "moderation, flexibility and ability to communicate with non-Muslims."
He said Imam Metwally was chosen after an exhaustive search because of his Islamic knowledge, his grounding in Arabic, his fluency in English and his temperament.
"You need someone who is open, knowledgeable, has a good command of English and Arabic, and can communicate easily with youth, women and members of the community regardless of ethnic background," Mr. Mahmud said.
"You also need someone who can present Islam in its true form "" moderation, flexibility, love for others and an understanding that people have a right to hold different views. He has all the qualities and he is the right man for the time."
Imam Metwally has four children, three boys and a girl aged between four and 12.
Source: Ottawa Citizen  
This article was produced exclusively for Muslim Link and should not be copied without prior permission from the site. For permission, please write to info@muslimlink.ca.