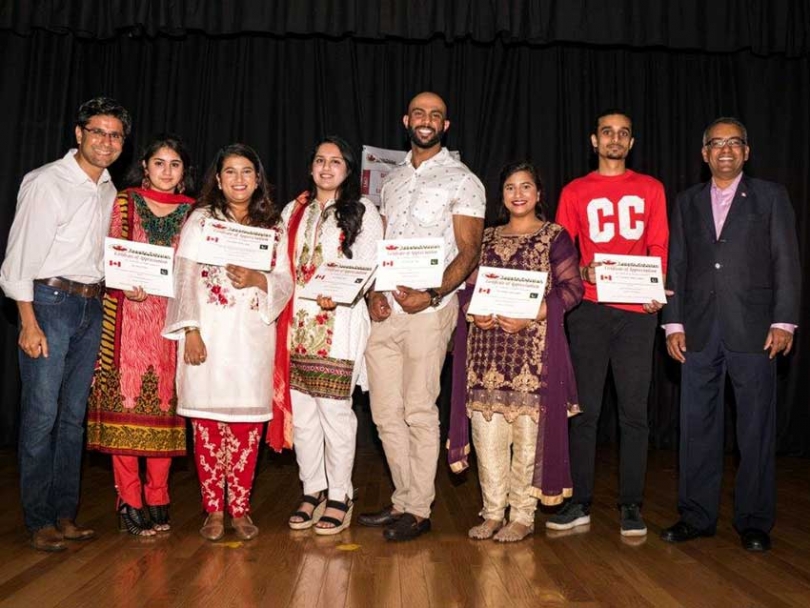 Pakistani Canadian community members receive awards of recognition at the Canada Pakistan Association's Canada Day Celebration in Ottawa.
CPA
21
Jul


2017
The event was by far the most successful and was attended by 300+ people, limited because of space availability, which included a number of dignitaries such as High Commissioner of Pakistan and Ambassador of Turkey, Members of Parliament Chandra Arya and Karen McCrimmon, Members of Provincial Parliament Lisa Macleod and Yasir Naqvi, and City Councillors Rick Chiarelli and Michael Qaqish, among others.
The event provided an opportunity to recognize some high achievers of the community.
The second half of the event provided a spectacular show which represented multicultural diversity with numerous performances of dance and a fashion show reflective of various regions including India, Pakistan, Afghanistan, Somalia, Indonesia, Spain and Venezuela. 
CPA would like to take this opportunity to invite you to our upcoming event next month in August celebrating Pakistan's Birthday to be held on Sunday, August 13, 2017 at Andrew Haydon Park in Ottawa.
This article was produced exclusively for Muslim Link and should not be copied without prior permission from the site. For permission, please write to info@muslimlink.ca.