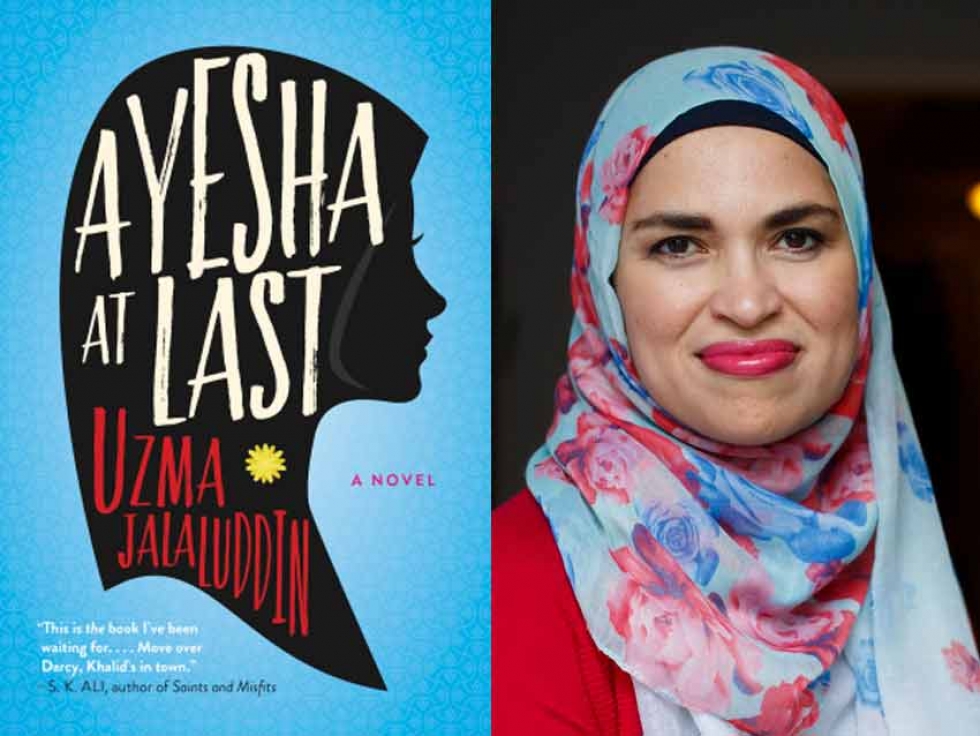 Toronto-based author Uzma Jalaluddin will be in Ottawa on Wednesday, July 11 at Octopus Books.
09
July


2018
Muslim Canadian Novelist Uzma Jalaluddin will be in Ottawa This Wednesday
Written by Chelby Daigle
Uzma Jalaluddin, a high school teacher, writes Samosas and Maple Syrup, a regular column about modern Muslim life for the Toronto Star. She's also been a guest on the TV show Cityline, speaking on the Muslim experience. We are lucky that Uzma will be in town to visit the store and read her debut novel, Ayesha at Last on Wednesday, July 11!
"This sweet debut novel ticks all the boxes for one of summer's best reads: it's smart, witty, romantic and utterly charming." - Canadian Living
About the Novel
AYESHA SHAMSI has a lot going on. Her dreams of being a poet have been set aside for a teaching job so she can pay off her debts to her wealthy uncle. She lives with her boisterous Muslim family and is always being reminded that her flighty younger cousin, Hafsa, is close to rejecting her one hundredth marriage proposal. Though Ayesha is lonely, she doesn't want an arranged marriage. Then she meets Khalid who is just as smart and handsome as he is conservative and judgmental. She is irritatingly attracted to someone who looks down on her choices and dresses like he belongs in the seventh century.
When a surprise engagement between Khalid and Hafsa is announced, Ayesha is torn between how she feels about the straightforward Khalid and his family; and the truth she realizes about herself. But Khalid is also wrestling with what he believes and what he wants. And he just can't get this beautiful, outspoken woman out of his mind.
"Uzma Jalaluddin blazes a brilliant new trail with Ayesha At Last, a captivating romance set in the Muslim community, brimming with humour and heart. You will fall in love with Ayesha and Khalid—an Elizabeth and Darcy for our times." - Ausma Zehanat Khan, author of A Dangerous Crossing
"How to make the world a better place? Read Uzma Jalaluddin's Ayesha At Last --a cross-cultural pleasure, a romp, a modern, Muslim sly salute to Pride and Prejudice. The lovely, witty writing is testimony to an excellent eye and ear at work." - Elinor Lipman, author of On Turpentine Lane and The Inn at Lake Devine
Follow Uzma Jalaluddin on Twitter