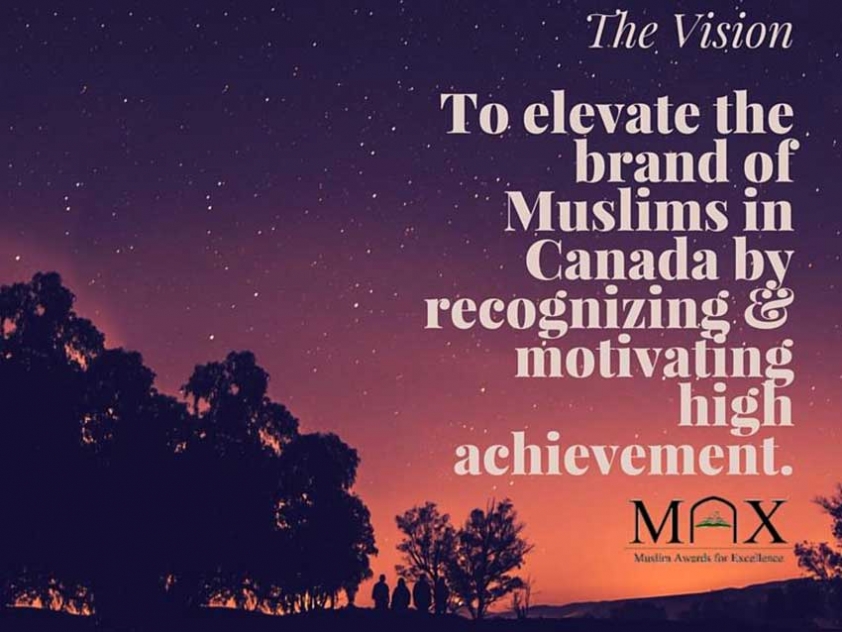 06
Jan


2016
Celebrating Muslim Canadian Achievement: The MAX Gala
Written by Adnan Ali
History is replete with Muslims who, over the course of history, have had an irreversible effect on civilization as we know it. The accomplishments of Muslim scholars in the fields of arts, math, and science are well known by many Muslims and non-Muslims.
This year a gala will be held to celebrate and reward achievements in the Canadian Muslim community. The inaugural edition of the Muslim Awards of Excellence or MAX Gala will showcase top achievers within the Canadian Muslim community and Canadian community at large.
Taking place March 24th, 2016 at the Ritz-Carlton in downtown Toronto, the MAX Gala will also be distributing scholarships to deserving and aspiring students. 
"Up for grabs are six student scholarships and six MAX awards for professionals from all spheres" explained Aazar Zafar, a Toronto-based chartered accountant and co-founder of the event.
When asked what sparked the idea for holding the Gala, Zafar believes the rising wave of Islamophobia drove his desire to highlight Canadian Muslims' significant achievements and contributions to society.
"Recently, the Paris attacks and Donald Trump's proposal to ban Muslims from entering the US have created an alarming anti-Muslim discourse" Zafar stated.
When asked why it is important to specifically highlight the achievements of Canadian Muslims, Zafar claims that, "MAX is an initiative to reclaim Islam from the right-wingers and the radicals, and recognize the professional, academic, and civic excellence in the Muslim community. We are as Canadian as anyone else and are proud to flourish and give back to the country".
Two of the scholarships are named after early members of Toronto's Muslim communities, including the Mohammad Humayun Zafar Scholarship for Sciences and Engineering, named after Aazar Zafar's own father.
Over 248 nominations for awards were received and over 141 scholarship applications.
The Emerging Venture Award is still open for nominations until January 31st. 
Visit the MAX Gala website
This article was produced exclusively for Muslim Link and should not be copied without prior permission from the site. For permission, please write to info@muslimlink.ca.