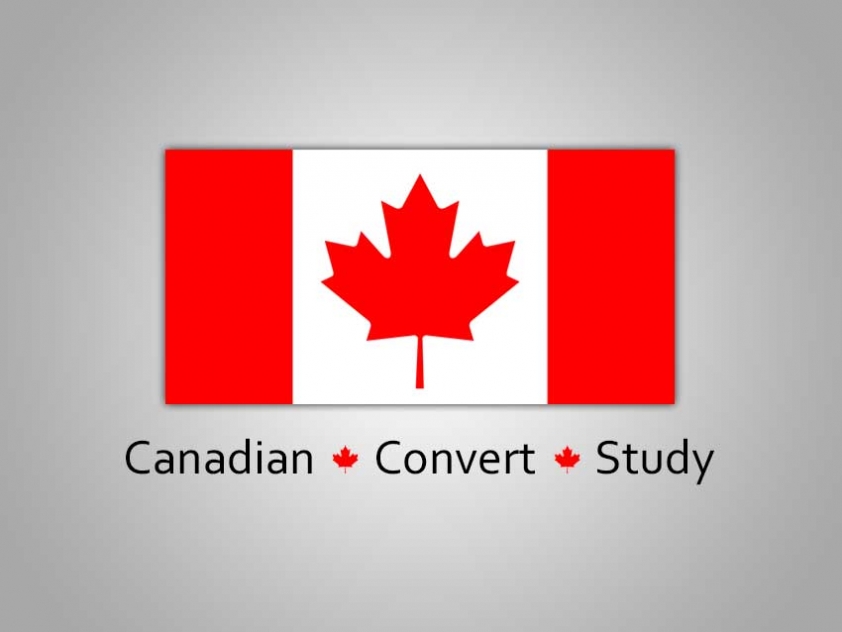 21
December


2014
Learn about the University of Melbourne's Canadian Convert Study
Written by Chelby Daigle
Currently, Dr. Scott Flower from the University of Melbourne in Australia is looking for Canadian converts to Islam to particpate in his study of the Canadian Muslim Convert experience. His Canadian-based research collaborator Megan Ryder Burbidge contacted Muslim Link so we could promote the study within our networks. We wanted to know more about the study's objectives and funding first. Here is what we learned.
First here is what we learned about Dr. Scott Flower. He is a Professor in the University of Melbourne's Political Science Department. He is a research affiliate of the Canadian Network for Research on Terrorism, Security and Society (TSAS). His PhD Thesis focused on the growth of Islam in Papua New Guinea. He has also researched the Tablighi Jamaat and the Muslim Communities of the Soloman Islands and Fiji. In 2013 Scott was a Visiting Fellow at the International Center for the Study of Terrorism, Penn State University. He is also involved with a project with the Center for the Terrorism and Security Studies at the University of Massachusetts Lowell, funded by the United States Defense Department's Minera Research Initiative, examining conversion to Islam in the United States.
For his current research into Conversion to Islam in Canada he received a Kanishka Grant from Public Safety Canada. According to the Public Safety website, "The Kanishka Project is named after the Air India Flight 182 plane that was bombed on June 23, 1985, killing 329 innocent people, most of them Canadians, in the worst act of terrorism in Canadian history." According to the Public Safety website, Dr. Flower's research project is: Towards understanding the extremely rare: distinguishing ordinary processes of religious conversion from violent extremism - This research project is designed to inform research, government and public perception about recent examples in the West where Muslim converts are disproportionately represented in acts of Al Qaeda-inspired terrorism. Importantly, the research aims to counter misperceptions driven by claims of direct connection between processes of religious conversion and radicalization leading to violence, which can lead to stereotyping entire groups of people as security threats based on religious choice. Processes of radicalization leading to violence are rare and highly specific to individuals and to context, while general processes of religious conversion commonly lead to positive outcomes such as self-esteem and sense of belonging. In this context, this project will focus on establishing the contextual factors and baselines against which to understand the rare cases of extremist violence in the name of a religion, to be able to distinguish what matters from what does not. The Department will provide a contribution of $169,240 over two years."
According to Dr. Flower's research collaborator Megan who replied to Muslim Link's questions, the purpose of this study is as follows:
"Islam is one of the fastest growing religions in Canada. In addition to migration stimulating Muslim population statistics, there is also an increase in the number of Canadians converting to Islam. There is effectively no major comprehensive scholarly research on Muslim converts in Canada as a subset of the wider Muslim population. This research project is a study examining the causes and processes of Islamic conversion among Muslim converts in Canada. The research is seeking to better understand why people embrace Islam as a new religion and improve the public's knowledge of Muslim converts, who are often negatively portrayed in the media and misunderstood by wider society. Establishing a better understanding of Islamic conversion in Canada can contribute to improving social cohesion, interfaith dialogue and contribute to academic knowledge.
Our research objectives are multifaceted. We are seeking to determine the scale and nature of conversion to Islam in Canada. This includes an effort to establish statistical estimates of the total number of converts in Canada as well as trying to understand if the annual rate of conversions is increasing/decreasing/static. Most importantly our research is qualitatively seeking to understand the patterns of Islamic conversion in Canada such as the main causes and processes of conversion, and the lived experiences of converts. Data will be collected via ethnographic interviews and survey responses by community leaders. Our research findings will initially be published in leading academic peer-reviewed journals including but not limited to journals like the Journal for the Scientific Study of Religion and Journal of Muslim Minority Affairs. Ultimately in 2-3 years we would like to publish a book on the research with a leading academic press.
Interviews will be held in various locations across Canada, with each participant being asked questions about their experience of becoming a Muslim and what it is like being a new Muslim in Canada. Participants are free to not answer any questions that may make them feel uncomfortable or stop the interview at any time, with no consequence. The interview process usually takes between 90 and 120 minutes. We ensure that confidentiality will be maintained and anonymity protected to the fullest possible extent. In doing so, we will not collect information such as participant names, the Mosque they attend, or where they live to ensure this. If someone agrees to participate, the researchers will describe the full range of ways confidentiality is protected during a consent process prior to the interview. Participants are also able to request a copy of any publications resulting from the research."
Megan was quick to point out that "Public Safety has no influence on our research questions or design and do not access any of the data that we collect. Dr. Flower's research design was developed prior to funding being secured and it has not changed as a result of this funding."
She also informed Muslim Link that Imam Yusuf Badat of the Islamic Foundation of Toronto and the Canadian Council of Muslim Women (CCMW), an organization which also received Kanishka Project funding for Project Communitas, have written letters of support for the project. The following are excerpts from these letters:
Excerpt from the Letter from the Canadian Council of Muslim Women
"Beyond building purely academic knowledge Dr Flower's research on the causes and processes of Islamic conversion in Canada has the potential to contribute to the work of the Canadian Council of Muslim Women (CCMW) by improving wider society's understanding of Muslim converts which will reduce the suspicion and prejudice they face following their conversion. From CCMWs perspective the research will play a role in enhancing social cohesion, and interfaith dialogue."
Excerpt from the Letter from Imam Yusuf Badat
"From being involved in the Muslim and non-Muslim community, I can say that Dr. Flower's research on the causes and processes of Islamic conversion in Canada will be helpful to many sectors of society. The study can enhance the understanding of Islam among Muslims and non-Muslims which can be beneficial to mosques, community organizations, various government sectors, and the Muslim community at large. The research will also play a role in enhancing social cohesion and interfaith dialogue as well as help improve wider society's understanding of Muslim converts and reduce the suspicion and prejudice they face following their conversion."
To learn more about the study and to participate email: This email address is being protected from spambots. You need JavaScript enabled to view it.
To contact Dr. Scott Flower email: This email address is being protected from spambots. You need JavaScript enabled to view it.
Muslim Link leaves it up to our readers do judge whether or not to particpate in this study. We will be following the project as its outcomes will likely be quite useful when it comes to trying to counter misconceptions about converts to Islam both outside and inside Muslim communities.
But if you are interested in the subject of converts to Islam in Canada and public safety we do recommend that you read this working paper from the Canadian Network for Research on Terrorism, Security, and Society (TSAS) entitled (Mis)Understanding Muslim Converts in Canada: A Critical Discussion of Muslim Converts in the Contexts of Security and Society and co-authored by Dr. Scott Flower. According to the TSAS site "This research seeks to understand the causes and processes of Islamic conversion in Canada through this initial study of Islamic conversion in Ontario. It attempts to contextualize Islamic conversion within Canada's national security debate. Canadian census data shows that Islam is the fastest growing religion in the country, and that although most of the Muslim population growth is related Muslim birth rates and migration, since 2001 the Muslim population has also increased as a result of religious conversions by non-Muslim Canadians. Canadian converts are interesting because there are literally no published studies on Canada's Muslim convert population to date. Our research essentially explores how social contexts affect converts' beliefs, experiences, attitudes and behavior."
To read more of Dr. Scott Flower's work on Muslims, Conversion, and Security Issues visit his page on Academia.edu.
To learn more about other projects funded under the Kanishka Project check here.
This article was produced exclusively for Muslim Link and should not be copied without prior permission from the site. For permission, please write to info@muslimlink.ca.