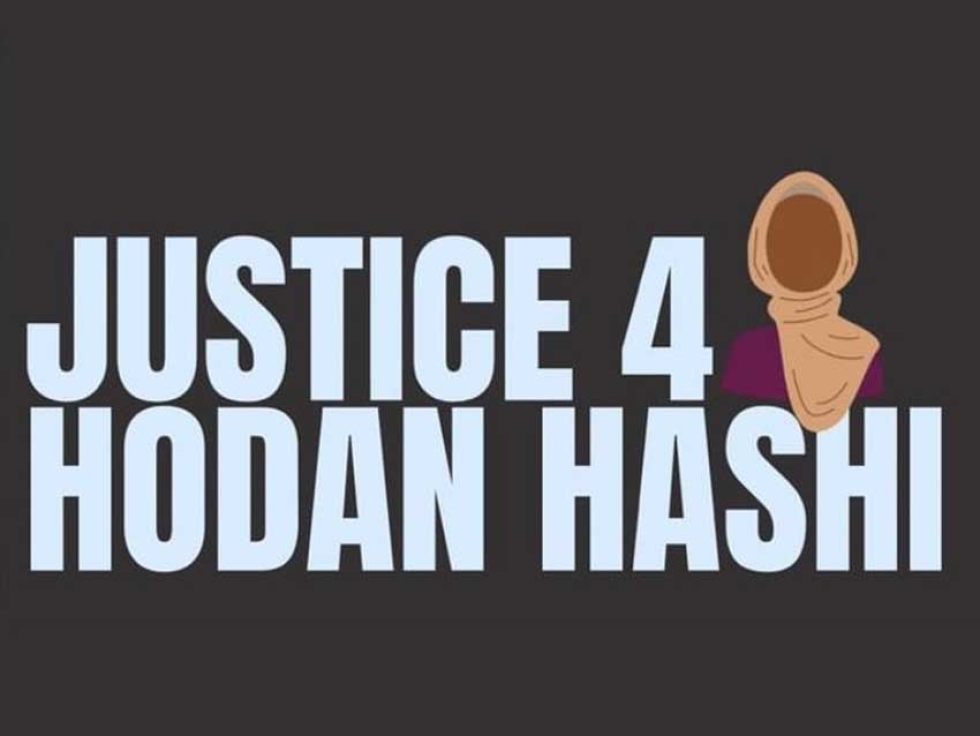 19
Jun


2023
Justice for Hodan Hashi Campaign Organizing Rally in Ottawa on June 25 (Cancelled)
Written by Justice for Hodan Hashi
In a resolute display of unity and a call for justice, the Ottawa* community is gearing up for an urgent and loud call for transparency and justice in the death of Hodan Hashi.
In response to the disturbing lack of accountability and the disregard for Black lives in this case, a powerful protest is set to take place at 220 Elgin St. on Sunday, June 25, 2023, at 5:30 P.M., highlighting the urgent need for systemic change and an end to the impunity that perpetuates and belittles violence against Black victims.
In April 2023, merely 5 months after the killing of Hodan Hashi at the hands of Paige Theriault-Fisher, it was announced that Senior Crown Prosecutor Valerie Ademko [This email address is being protected from spambots. You need JavaScript enabled to view it.], and the Saskatchewan Ministry of Justice came to an agreement with the defender's attorney to stay the charges! Meaning Paige is returned home and free of any charges, trial, or accountability (unless new evidence is introduced within a year).
Organized on behalf of Hodan Hashi's family and the many concerned members of the community, this protest stands as a testament to the unwavering commitment to equal rights and justice for ALL. Through peaceful protest, attendees will voice their demands for a meaningful, thorough and transparent investigation, accountability, and an end to the cycle of violence disproportionately affecting Black communities, notably Black women. It's been said by many, including activists and leaders across the nation: if the roles were reversed and Paige had been the one who was killed, the "investigation" would have concluded differently.
This is not simply a momentary event but a much-needed catalyst for lasting change. By leveraging the power of collective action, it seeks to awaken the conscience of the so-called "justice system", empowering every party to confront their own biases and actively engage in dismantling systemic apathy for Black victims.
The rally will feature speeches from community leaders, and activists who will share their experiences, insights, and calls to action. Together, we will march to an undisclosed location and encourage dialogue with the attendees, fostering an atmosphere of solidarity, empathy, and allyship.
We invite media outlets, journalists, and influencers to join us in amplifying the voices of marginalized communities and shining a light on the urgency of social change. By covering this event, you will play a crucial role in fostering public awareness, facilitating dialogue, and promoting social justice.