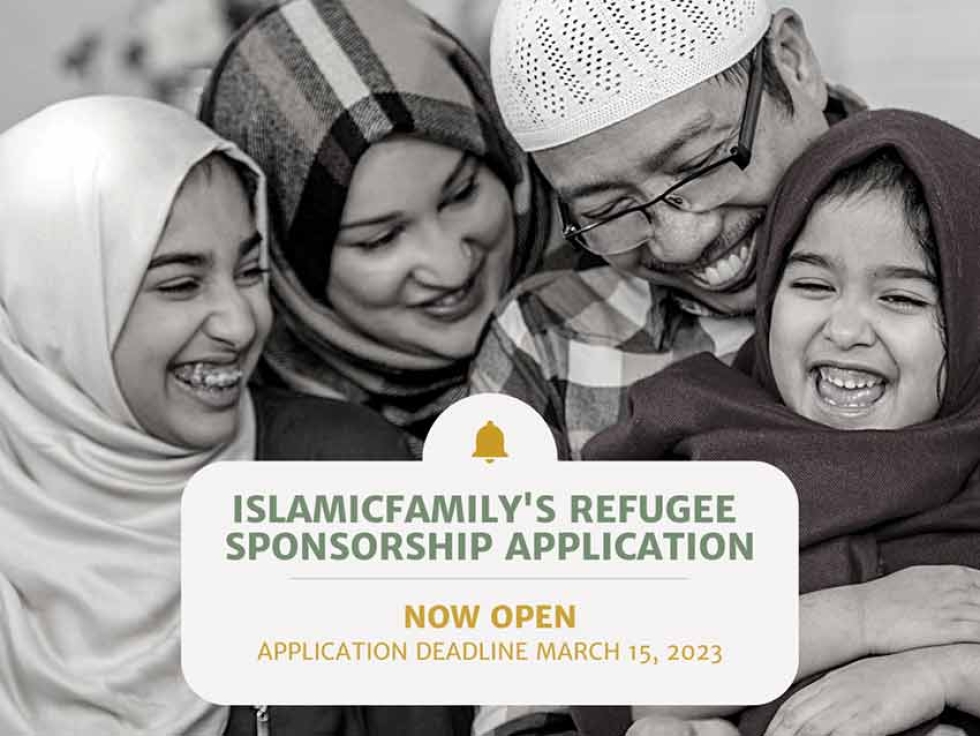 22
Feb


2023
Islamic Family Social Services Association (IFSSA) Refugee Sponsorship in Edmonton Application Now Open (Closes Mid-March 2023)
Written by IFSSA
Peace & Blessings Upon You:
I'm excited to let you know that we have opened Islamic Family and Social Services Association(IFSSA)'s Refugee Sponsorship Application for 2023.
IFSSA is a federally-approved Sponsorship Agreement Holder (SAH) able to help families with strong connections to the Edmonton community privately sponsor refugees. IFSSA provides support to private co-sponsors throughout the application process.
Since 2015, IFSSA has supported the sponsorship of more than 400 refugees through partnerships with the Mennonite Central Committee and the Catholic Archdiocese. 
We look forward to supporting our community to bring their loved ones to Edmonton.
To date, IFSSA has supported the sponsorship of more than 400 newcomers to Edmonton!
Embark is our refugee sponsorship management platform. It allows us to streamline the sponsorship process and make it easier to navigate. This will help us easily adapt to new Immigration Refugees and Citizenship Canada (IRCC) guidelines and requirements, and more effectively support sponsors during the application process and post-arrival.
Please take time to watch the Refugee Sponsorship Walkthrough on our website, to help you understand this year's changes, and how you can successfully complete the application. This new system will ask you to create a username and password. Please be sure to save this information, so you can log in to your application.
You can watch the Walkthrough video below on YouTube:
The Sponsorship Application will close on March 15, 2023.
We will also be hosting two Learning Sessions to answer any of your questions about our refugee sponsorship process.
You can watch the virtual session below on YouTube:
Please don't call the Helpline for sponsorship-related questions. Instead, email us at This email address is being protected from spambots. You need JavaScript enabled to view it.
I pray that God reunites families and loved ones together, removes stresses and barriers, and brings safety and security to all those who are suffering.
Amen.
Fatimah Dini, Building Roots Lead