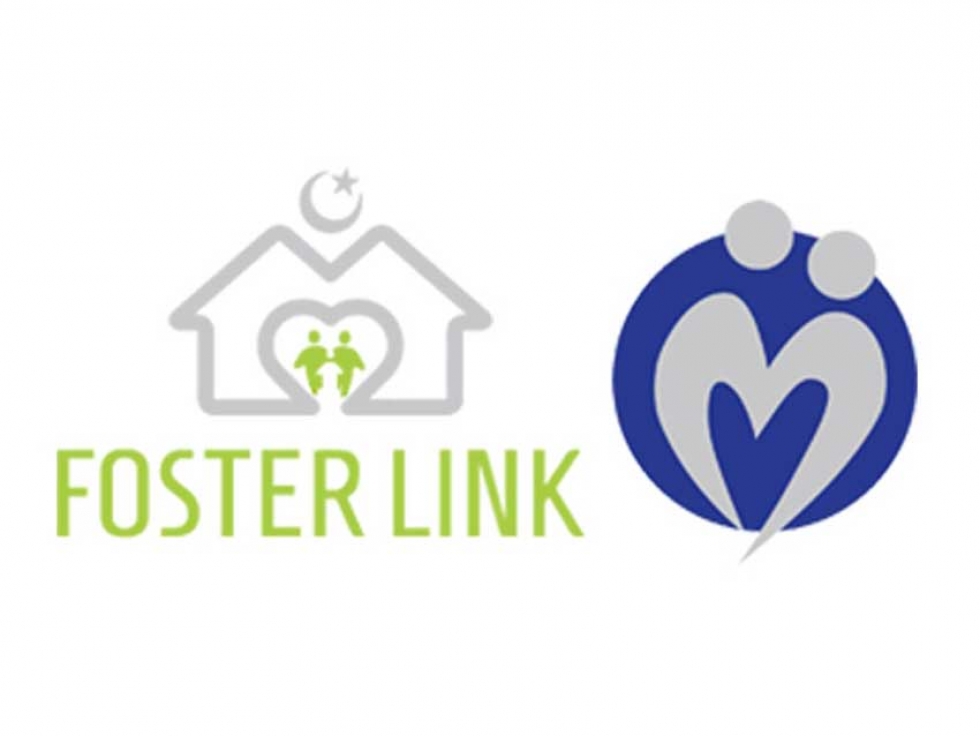 Mercy Mission Canada has launched a new project aimed at encouraging more Muslim Canadians to become Foster parents. The project is called FosterLink.
13
June


2018
FosterLink.ca Hopes to Encourage More Muslim Canadians to Become Foster Parents
Written by Chelby Daigle
Mercy Mission Canada has launched a new project aimed at encouraging more Muslim Canadians to become foster parents.
The project is called FosterLink.
Muslim Link interviewed the project's founder Shahzad Mustafa about the initiative.
Tell us about yourself
My name is Shahzad Mustafa, and was born in Vancouver, Canada. My family moved frequently until eventually settling in Ontario in the mid-70's and finally arriving in Toronto 1979. I was raised as a member of the Toronto Muslim community, primarily as a member of the Islamic Foundation and of various youth groups. As a previous executive member of MSA McMaster in my university years, I met numerous Muslim activists. It was quite an eye-opening experience. In dawah projects, I was thoroughly inspired and facilitated through my journey of self-discovery. Post-graduation and starting a family, I became involved in helping run an Information Technology company as my day job. Furthermore, I have been involved in running various dawah and youth activities as a part time commitment. In 2009, I became involved with Mercy Mission, a Muslim community development organization that is based in a number of countries around the world. I am currently in charge of the Canadian operations of Mercy Mission.
How did the idea for FosterLink develop? How did you make the connect with Mercy Mission Canada?
Mercy Mission incubates new ideas. I am the type of person that often ponders on the gaps in the community and what we can do to fill those gaps. The concept of FosterLink was developed in a very interesting manner. Many years ago, a program in Australia called Dar Asiyah ensured that Muslim children in the fostering system were being brought into Muslim homes. Fast forward to more recently, Br. Azim Kidwai established The Muslim Foster Network in the UK. It is important to note that the number of children involved in the UK fostering children is much larger than that of Canada. Sitting on the shorelines of Europe due to the refugee crisis, are a great number of children that are in need of foster care due to parents not being allowed into countries. Due to this reason, the organization branched out to cater to those needs. An additional inspiration behind FosterLink is a more personal experience.
Over 25 years ago, my mother brought 3 foster children into our home after a tragic homicide involving their father killing their mother. The Pakistani Muslim children were brought into Children's Aid society's care. A Muslim social worker then asked my mother if she is able take in the kids, since there were no registered Muslim foster families. She agreed to care for the children in our home and these three young lovely children, an 8-year old girl, and her younger brothers stayed for a number of months until they were repatriated with their uncle in Pakistan. The experience of sharing our home, food, providing them with affection, and handling their trauma had quite a profound effect on me.
More recently, I got more connected to this issue. A representative from the Children's Aid Society came to my local mosque, notifying people of a number of Muslim children in care with no Muslim families to take them since there were not any certified Muslim foster families in the region. While the Muslim children were treated well and were taken care of adequately, that cannot provide culturally and religiously sensitive care for these kids. Through communicating with children's aid society's representative and visiting their office, I came to know more of the crisis of the shortage of foster homes.
Muslims need to be part of the solution. We need to have a number of our families become certified foster families and make this part of their sadaqah in this life. Due to my involvement with Mercy Mission, I worked closely with Mercy Mission volunteers including social workers to brainstorm ideas for this cause. We gathered people who were interested in foster care. Surprisingly, families who have provided foster care in the past were found. We united to start an organization, and FosterLink was born.

Have you established a relationship with Children's Aid Societies in the Greater Toronto Area? Are you in touch with similar Muslim projects in Ontario, such as those active in London, Ottawa, and Windsor?
I personally connected with Children's Aid Societies (CAS) of York region and had a meeting to establish a relationship. Additionally, I met with private fostering agencies. In Ontario, Children's Aid Society is the official acting government funded organization in charge of intervention and care. There are a number of third party private fostering agencies that provide more specialized services. Whenever CAS has a shortage of foster families, they reach out to private fostering agencies and provide referrals to them. These third party providers may specialize in certain aspects of foster care such as specific demographics or in certain types of behavioural needs of kids.
FosterLink's aim is to increase the pool of Muslim families in fostering. In turn, it provides an intake service. In a 45-minute phone interview, the individual's necessary life details and ability to provide foster care are noted and the referral is then provided to the private agency FosterLink is currently working with, Maple Star Services. This organization focuses on specialized care, including in the Muslim community. While the primary goal is to recruit families to take care of Muslim children, our goal is to receive families that are willing and prepared to provide care for any child. Due to the Maple Star's investments in training and certifying families, it is in their best interest to recruit families who are as flexible as possible. FosterLink facilitates this by providing outreach events to educate the community, intake services and supports Muslim families to ensure that their experience is positive.
FosterLink is aware of other Muslim organizations in Ontario even though many have different mandates. The majority of them, I find, provide support for Muslim foster children and foster families through community events including social events. FosterLink's mission currently is to focus on recruitment of new Muslim foster families. Once that is well-established, our secondary purpose will be to provide additional services such as events and mentoring, depending on what the fostering agency requires.
Have you consulted with Muslim Canadian foster parents in the development of this project?
The initial team consisted of some foster parents. A young couple in peel region with a sweet foster daughter and a sister who provides foster care on a regular basis were a part of the initial consultation process. They were heavily involved in creating the FAQ section of the website.
Have you consulted with Muslim children who have been in care about their experiences in foster care and their suggestions on how to educate Muslim foster parents?
Because FosterLink focuses on the recruit of new foster caregivers, we leave the child side of the relationship with the fostering agencies.
Muslims in the GTA are ethno-culturally and religiously diverse. How are you doing outreach to the full diversity of Muslims in the GTA?
The primary focus of our outreach this Ramadan has been social media outreach. We aim for our Facebook posts and ads to reach a large number of Muslims. Additionally, we launched FosterLink at the BeingME conference, a Muslim conference for Muslim women, reaching a number of interested candidates. We are in the process of planning FosterLink outreach events at various masjids as well. We hope to continue to branch out this way.
Do you see this project as being able to play a role in raising awareness about issues facing Muslim foster children, such as the reality that some refugee foster children are coming out of the system without citizenship, which can lead to very unfortunate circumstances, such as the situation facing Abdoul Abdi?
One of the goals in FosterLink is to play a role in the broader narrative of vulnerable children. Since FosterLink is its early stages, our initial focus at the moment is to increase the pool of Muslim foster families. The tragic truth is that not every family is successful. Families become unstable due to a number of reasons. Of those reasons, poverty, illness, addictions, abuse and irrevocable generational differences between children and parents. Allah (SWT) will put people through tests that result in children being removed from their families. The broader narrative should focus on promoting family stability, addressing system racism in certain over-represented demographics such as Aboriginal and Afro-Caribbean communities, and other issues. Mercy Mission's aspiration is to galvanize the Muslim community to being part of solutions that address broader societal problems.
You are crowdfunding for this project during Ramadan. What will these funds go towards? You were able to hire two summer students to help with the project? What work will they be doing this summer?
A group of volunteers including myself is currently running FosterLink. Part of the funding will be allocated towards marketing, in the form of video content to raise awareness of foster care issues and help publicize our program. The majority of the funding will go towards hiring a part-time social worker who will help with the intake process and provide administrative support. We currently have one summer intern who is providing marketing support for FosterLink and Mercy Mission. She helps publicize the crowdfunding campaign, run social media, write newsletters and create website and social media content. Our second intern, who has not been hired yet and is set to start in July, and will primarily be focusing on intake activities.
Is there anything else you would like to add?
While being a foster caregiver is not for everyone, it is a source of great reward, knowing you have provided a safe environment for a vulnerable child. Allah (SWT) provides opportunities for entering Jannah in a number of ways. Being a foster caregiver can be one way, if you you have the right intention to please Allah (SWT). The Prophet (peace be upon him) also modeled foster caregiving by taking under his care Usama bin Zayd. The Prophet (peace be upon him) also said: "I and the person who looks after an orphan and provides for him, will be in Paradise like this, putting his index and middle fingers together." (Source: Saheeh Al Bukhari). Finally, the Quran commands compassionate treatment of orphans and the vulnerable as expressed in the verse, "(be good to) orphans and the very poor. And speak good words to people". (Surah al-Baqarah: 83). While it is difficult, those who commit to this service will have, by the will and grace of Allah, earned a great reward inshaAllah.
Click here to support FosterLink's crowdfunding campaign
To learn more about FosterLink, visit the website.
FosterLink is organizing the following events:
June 26: Foster Caregiving: Online Information Session
July 7: Foster Care and the Muslim Community: Information Session in Markham, Ontario
This article was produced exclusively for Muslim Link and should not be copied without prior permission from the site. For permission, please write to info@muslimlink.ca.