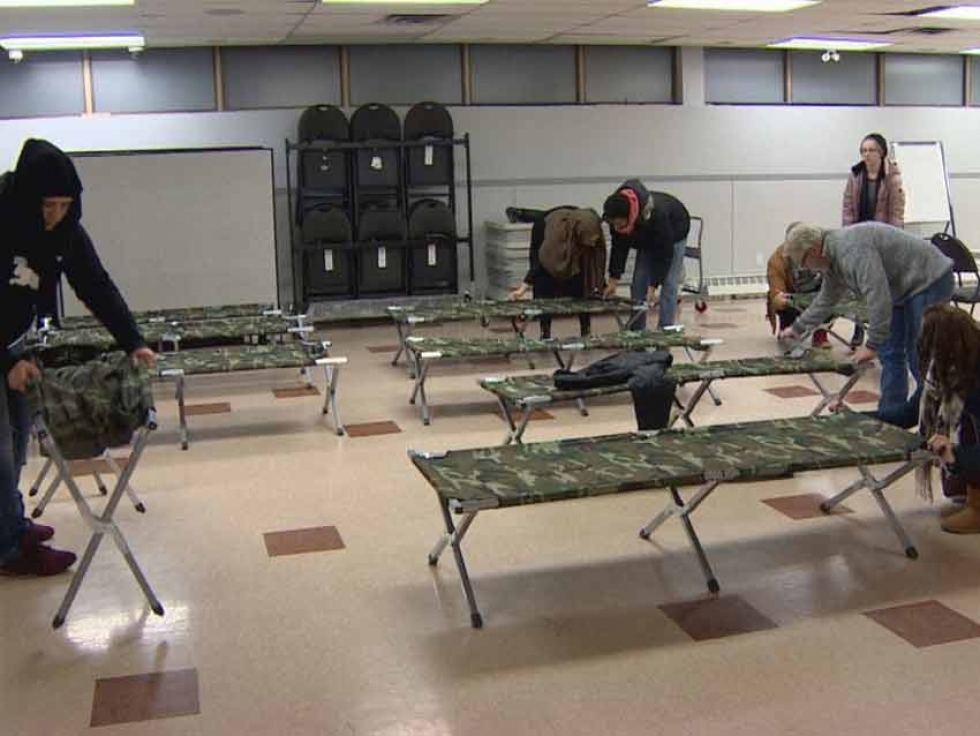 Mustard Seed volunteers setting up emergency shelter.
Al Rashid Mosque
10
January


2020
Edmonton's Al Rashid Mosque Becomes Winter Emergency Shelter in Partnership with The Mustard Seed
Written by Al Rashid Mosque
The Al Rashid Mosque will open the doors from 7:00 PM to 8:00 AM as long as temperatures remain low, for Edmontonians who desperately need shelter. Guests coming in will be offered hot meals, shelter and basic necessities. There are also volunteers who stay overnight to help.
Last night we had eight guests stay over at our Mosque, enjoying the warmth and welcome from our volunteers.
The Mustard Seed has been working closely with Al Rashid Mosque to help support this great initiative. From logistical support to multiple workshops, the goal is to ensure that our community is prepared to provide a safe shelter to those who need it most.
We urge all citizens around our Mosque area to direct any rough sleepers they come across to our facility so they can be provided with help or call 211 where the authorities can provide them with assistance.
If you would like to donate to support this initiative, you can donate online here.
This funding will be used toward providing security, maintenance, food, and supplies to ensure we are providing the best service possible to our guests. Every dollar counts and we appreciate your support.
To learn more about The Mustard Seed, click here.