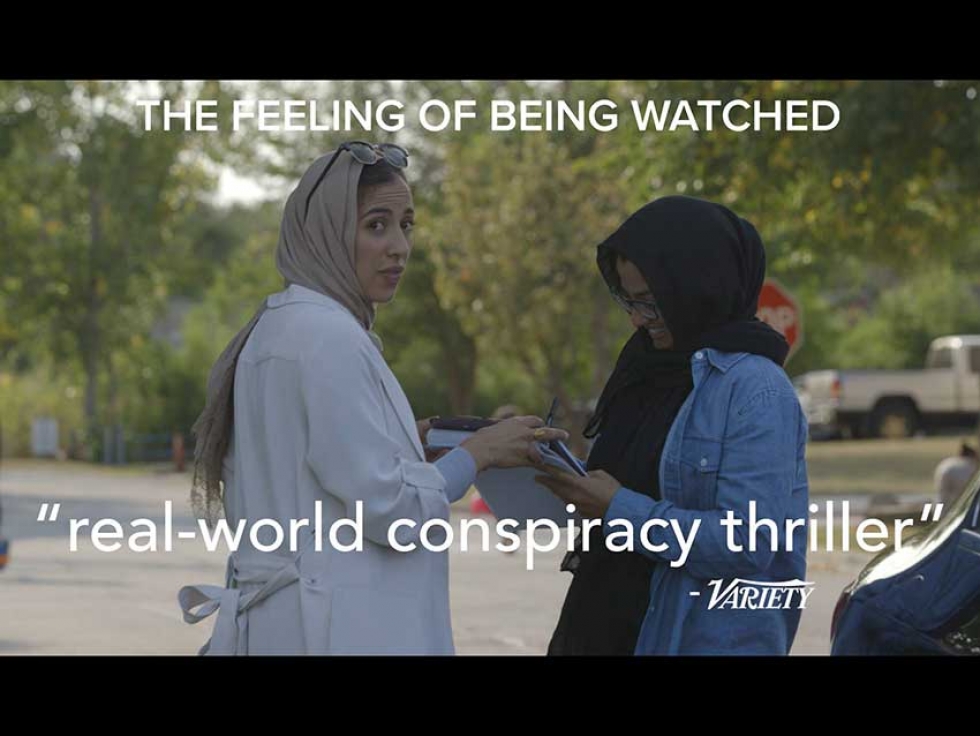 11
Feb


2019
Documentary about Pre-911 Surveillance of Muslim American Communities Screens in Toronto, London, Ontario
Written by Chelby Daigle
When journalist Assia Boundaoui investigates rumors of surveillance in her Arab-American neighborhood in Chicago, she uncovers one of the largest FBI terrorism probes conducted before 9/11. Through a crowdfunding campaign on Kickstarter her investigation became the documentary "The Feeling of Being Watched".
Screenings of "The Feeling of Being Watched" are taking place Friday, February 15 in Toronto as part of the Habibiz exhibit and on Saturday, March 2 in London, Ontario. Filmmaker Assia Boundaoui will be speaking at the London, Ontario screening.
While investigating her neighbours' experiences, Assia uncovers tens of thousands of pages of FBI documents that prove her hometown was the subject of one of the largest counterterrorism investigations ever conducted in the U.S. before 9/11, code-named "Operation Vulgar Betrayal."
With unprecedented access, The Feeling of Being Watched weaves the personal and the political as it follows the filmmaker's examination of why her community fell under blanket government surveillance. Assia struggles to disrupt the government secrecy shrouding what happened and takes the FBI to federal court to compel them to make the records they collected about her community public.
In the process, she confronts long-hidden truths about the FBI's relationship to her community. The Feeling of Being Watched follows Assia as she pieces together this secret FBI operation, while grappling with the effects of a lifetime of surveillance on herself and her family.
Assia is an Algerian-American journalist and filmmaker based in Chicago. She has reported for the BBC, NPR, PRI, Al Jazeera, VICE, and CNN. Her debut short film about hijabi hair salons for the HBO LENNY documentary series premiered at the 2018 Sundance Film Festival. Her feature length debut THE FEELING OF BEING WATCHED, a documentary investigating a decade of FBI surveillance in Assia's Muslim-American community, had its world premiere at the 2018 Tribeca Film Festival. She is currently a fellow with the Co-Creation Studio at the MIT Open Documentary Lab, where she is iterating her most recent work, the Inverse Surveillance Project. Assia has a Masters degree in journalism from New York University and is fluent in Arabic.  Follow her on Twitter
To learn more about the documentary:
This article was produced exclusively for Muslim Link and should not be copied without prior permission from the site. For permission, please write to info@muslimlink.ca.