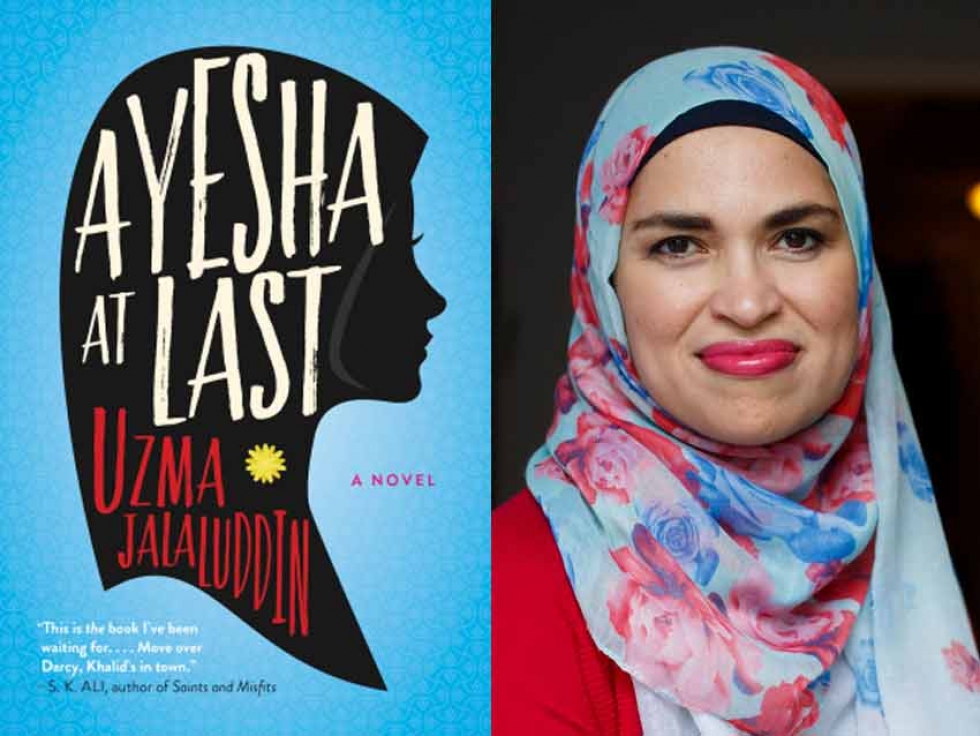 Uzma Jalaluddin's "Ayesha at Last" bought by major Hollywood production company.
28
August


2018
"Crazy Rich Asians" Buzz Gets Muslim Canadian Novel "Ayesha At Last" Acquired by Hollywood Execs
Written by Making Headlines
As the Asian American film "Crazy Rich Asians" continues to bring in the bucks at the box office, Hollywood execs are now searching for the next great racially diverse romantic comedy.
Pascal Pictures, founded by Amy Pascal, has just optioned "Ayesha at Last", a modern Muslim Canadian retelling of Jane Austen's Pride and Prejudice published by Harper Collins Canada.
The novel hasn't even been released in the US yet!

Amy Pascal produced Marvel's Spiderman: Homecoming and the Ghostbusters Reboot.
So yes, this is a pretty big deal not just for a Muslim author but for a Canadian author!
According to Deadline Hollywood, "The novel was shopped as interest swelled in Crazy Rich Asians, and it was helped by an appetite to tell a fun story focused on historically underrepresented characters."
I always respect the business case for diversity. I just hope they keep the story set in Scarborough!
"Crazy Rich Asians" is based on the novel by Singaporean American novelist Kevin Kwan. Since the success of the film, Hollywood execs are now rushing to purchase works by East Asian and South Asian authors.
About the Novel
AYESHA SHAMSI has a lot going on. Her dreams of being a poet have been set aside for a teaching job so she can pay off her debts to her wealthy uncle. She lives with her boisterous Muslim family and is always being reminded that her flighty younger cousin, Hafsa, is close to rejecting her one hundredth marriage proposal. Though Ayesha is lonely, she doesn't want an arranged marriage. Then she meets Khalid who is just as smart and handsome as he is conservative and judgmental. She is irritatingly attracted to someone who looks down on her choices and dresses like he belongs in the seventh century.
When a surprise engagement between Khalid and Hafsa is announced, Ayesha is torn between how she feels about the straightforward Khalid and his family; and the truth she realizes about herself. But Khalid is also wrestling with what he believes and what he wants. And he just can't get this beautiful, outspoken woman out of his mind.

About Uzma Jalaluddin
Uzma Jalaluddin, a high school teacher, writes Samosas and Maple Syrup, a regular column about modern Muslim life for the Toronto Star. She's also been a guest on the TV show Cityline, speaking on the Muslim experience.

In an interview with CBC, Uzma states, ""I knew I wanted to tell a story that was authentic to my own lived experience. I wanted to write something slightly different than other stories out there about South Asians and Muslims in particular. I read voraciously and widely — I've read and enjoyed so many books by different authors. But especially growing up as a child there weren't a lot of books by diverse writers of colour. I always found books that actually spoke about the immigrant experience and people of colour were filtered through a condescending, sometimes erroneous lens."
Follow Uzma Jalaluddin on Twitter
This article was produced exclusively for Muslim Link and should not be copied without prior permission from the site. For permission, please write to info@muslimlink.ca.