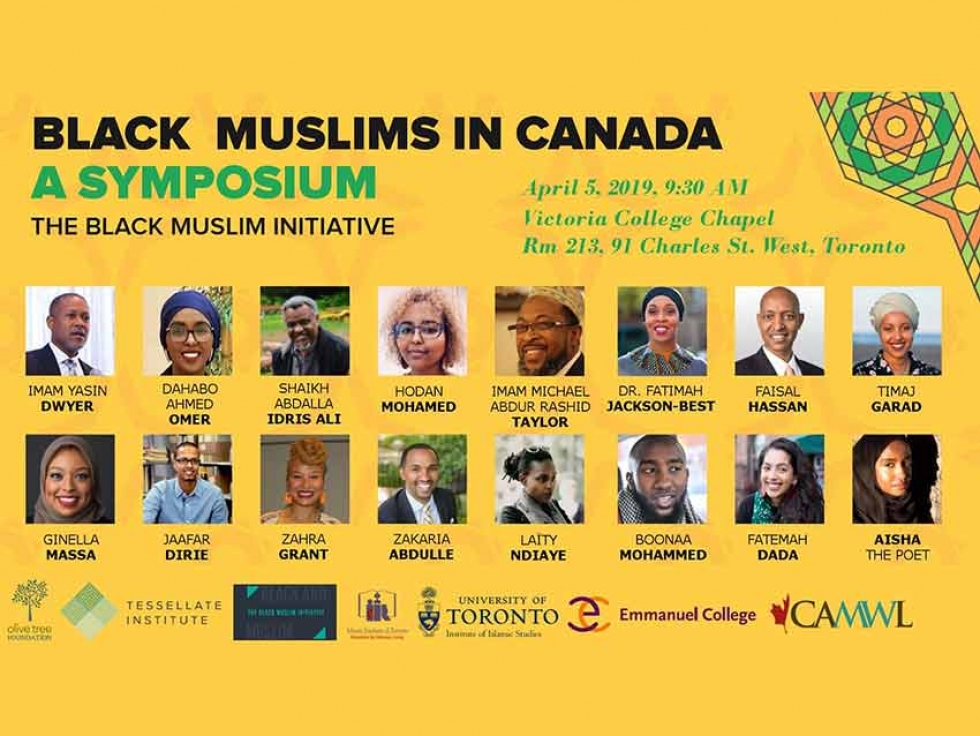 02
Apr


2019
First Ever Symposium about Black Muslims in Canada Held in Toronto
Written by Making Headlines
This conference was organized by the Black Muslim Initiative (BMI) in partnership with the Islamic Institute of Toronto (IIT) and the Tessellate Institute. BMI is a grassroots project that aims to tackle issues at the intersection of Black and Muslim life. The conference has also been made possible with the support of the Olive Tree Foundation, the University of Toronto's Emmanuel College, and the Canadian Association of Muslim Women in Law.
This conference looked at the lived experiences of Black Muslims in Canada (through academic and non-academic research). By bringing together participants through this conference, a community of scholars is emerging that can enhance partnerships, collaboration, and networks to the benefit of Black Muslim communities in Canada.
This conference was intended to bring together academics, researchers, policymakers, spiritual leaders and community members to engage in a full-day discussion on a broad set of themes relating to Black Muslims in Canada. Themes include (but are not limited to) history, identity, health, law, community-based organizing, religion, and politics.
Topics explored were:
Black Muslim Narratives and the Canadian experience
Islamic Scholarship and the North American Context
The Missing Demographic: The impact on policy and legislation
Muslim Women in Leadership: Contributions of Black Muslim Women
You can view videos of these sessions on Facebook here
Keynote speakers included Minister for Citizenship and Immigration Ahmed Hussen and Member of Provincial Parliament Faisal Hassan.
Learn about the other speakers below
This article was produced exclusively for Muslim Link and should not be copied without prior permission from the site. For permission, please write to info@muslimlink.ca.