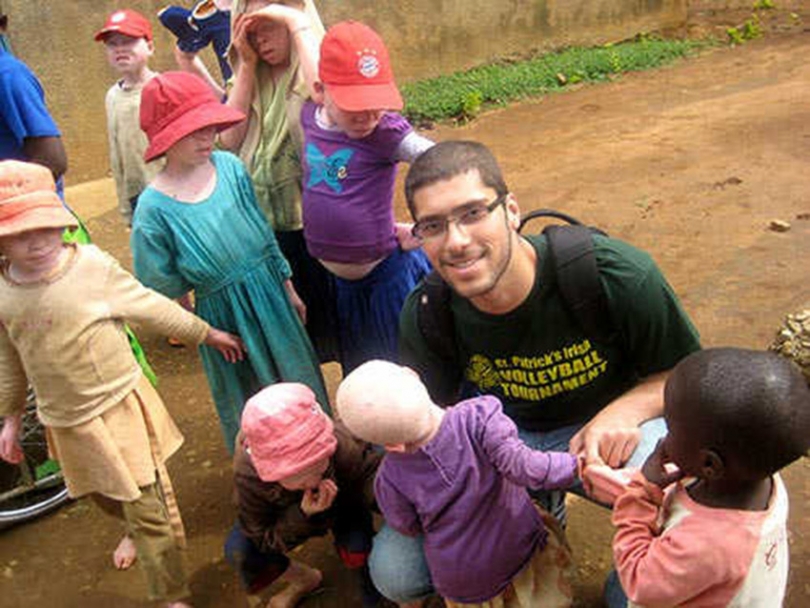 12
January


2014
Breaking the Silence in Mugeza is a non-profit organization aimed at supplying hearing aid equipment to children in Mugeza, Tanzania. Inspired during a volunteering stint in the summer of 2012 with CanAid Africa, Ahmed Kotb and Mohammed Rashid came upon the Mugeza Primary School while touring nearby villages. Rihan Kanso, Hiba Abdul-Fattah, and Zuzanna Kucharski joined in to create an organization focused on international development and health, and helping vulnerable populations.
The Mugeza Primary School focuses on serving hard-of-hearing children, but it also provides a safe haven and second home for many of the children of Mugeza. Headed by audiologist Dr. Amin Said, the school is located in a rural region with limited resources.
Open to children of multiple faith backgrounds, working on a project of this sort is "a founding pillar in Islam [that Muslims and non-Muslims need to hear]", explained Rihan Kanso. During the month of Ramadan, "Nuns would cook "˜Suhoor' meals and then wake up Muslim kids and elders to nourish their body and souls", explained Zuzanna Kucharski. This notion of redefining the true principles of Islam was a motivating objective for them to reach out to various cultures, races, and religions as a form of "˜paying-it-forward'.  
With the focus on educating societies in Ottawa and Canada-wide about how fortunate people are living in comparison to Mugeza, the organization hopes to foster change and highlight the value of our blessings here in Canada.
Currently there are an estimated 124 children in need of hearing aids. Breaking the Silence in Mugeza is harnessing and welcoming any form of aid for this project. Shared concerns and challenges include the need for equipment (including hearing aid devices), maintenance of the equipment, and the future need for speech pathologists.
The goal of Breaking the Silence in Mugeza is to raise $7,000 to specifically cover the costs of audiometers, software, and other required equipment and training. With hearing devices ranging a few hundred dollars each, the organization hopes to also provide as much care as possible for their trip to Mugeza in the summer of 2014.
Partnering with local hearing organizations in Ottawa has also provided resources for the organization. Dr. André Marcoux, a local audiologist and professor at the University of Ottawa, donated 30 hearing aid devices to the project. Dr. Marcoux supports the organization's goals and objectives, having participated in previous initiatives for disadvantaged deaf children in Zambia.
The Prophet (PBUH) said "Be kind, for whenever kindness becomes part of something, it beautifies it."
Take part in changing the lives of young kids by donating at
http://www.gofundme.com/4nfxo4
Or get involved by contacting
This email address is being protected from spambots. You need JavaScript enabled to view it.
You can even help out by liking the Facebook page (Breaking the Silence in Mugeza), sharing it or even tweeting about it on your personal webpage.
This article was produced exclusively for Muslim Link and should not be copied without prior permission from the site. For permission, please write to info@muslimlink.ca.