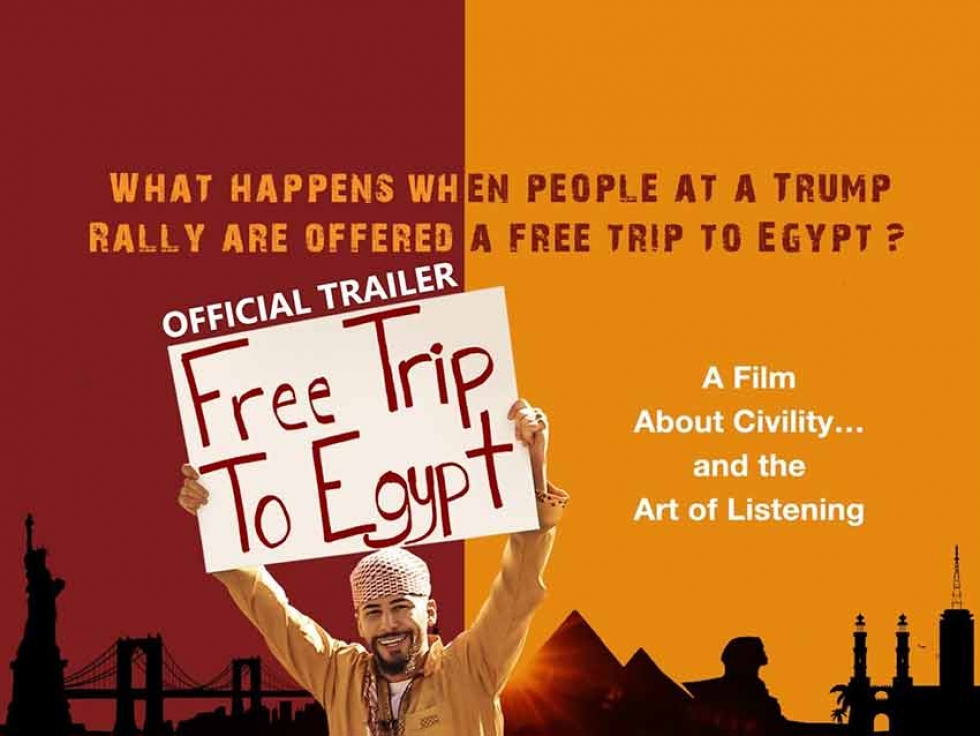 18
Jul


2019
Americans Accept a "Free Trip to Egypt" to Meet Muslims in New Documentary Screening at the Bytowne Cinema in Ottawa
Written by Making Headlines
Egyptian Canadian engineer Tarek Mounib decided to take admittedly Islamophobic Americans on an all expenses paid trip to Egypt for 10 days where they are matched up with regular Egyptians who show them around the country and take them into their homes.
Seven Americans accepted Tarek's offer including an Arizona single mom, a Kentucky beauty queen and born-again Christian, a former soldier, an African-American police officer who said he feared being taken hostage during his travels, a retired school teacher, and a Jewish couple whose son works in the Middle East.
This social experiment is recorded in the documentary "Free Trip to Egypt" which is making its Canadian Premiere at Bytowne Cinema in Ottawa, Ontario on Friday, July 19. The film will run until July 25.
Tarek's fledgling film company, Kindness Films, was able to arrange six pre-screenings of the film across the U.S. last year, in New York, Los Angeles, Kentucky, Arizona, Washington and Michigan.
In an interview with Peter Hum of the Ottawa Citizen, Tarek stated "The reaction [to the film] was really mind-blowing.
To see hearts opening and vulnerability, it really made me feel this is something really worthwhile.
It's the right time… this can be an effective tool in an atmosphere of pessimism and polarity."
Watch the trailer for "Free Trip to Egypt" (It may take a few moments for the video to load from YouTube)
Watch an interview with Egyptian Canadian Tarek Mounib (It may take a few moments for the video to load from YouTube)

To see when Free Trip to Egypt is screening at Bytowne Cinema, click here
Follow Free Trip to Egypt on Facebook
This article was produced exclusively for Muslim Link and should not be copied without prior permission from the site. For permission, please write to info@muslimlink.ca.