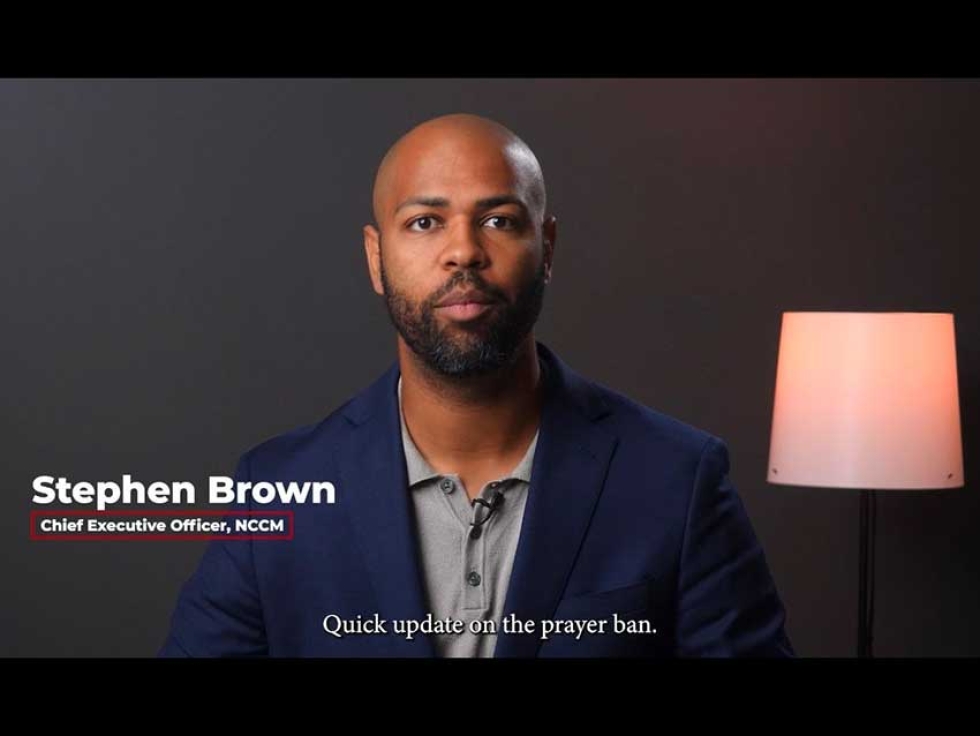 04
Aug


2023
As Ramadan ended, I told you that we had to be ready to take on another government in court.
We did. And we have an important step towards victory towards ending the Quebec prayer ban.
In a province where we saw the Quebec City Mosque massacre, where the government imposed quasi-emergency powers in Bill 21 to try to ban Muslim women wearing hijabs from becoming teachers, the Legault government tried to take the fight to our kids.
They banned prayer in schools through a government decree.
And we saw Muslim kids not allowed to pray - period - in a number of Quebec schools throughout the month of June.
So we took the government to court.
And today, we have an important update on our journey to victory.
The ruling from the Quebec Court of Appeal was complex. Justice Mainville's judgment ruling last week implies that the Decree should not be read to impose a total ban on prayer in schools, but rather, simply prohibits the designation of specific rooms as prayer spaces - like a musallah.
In light of the Court of Appeal's judgment, we will be following with interest whether the government of Quebec respects the ruling of the Court of Appeal in suggesting that the Decree should not be interpreted as a total prayer ban.
In any case, we will vigilantly observe how the Decree is being applied in the coming school year and will continue to vigorously defend Muslim students' right to practice their faith in school.
What should you take from this? Right now, it means that our court battle has secured an important step and likely clarification from the courts on the scope of the prayer ban.
But we need your help.
We need you to do two things.
We need to pay our legal bills - it cost us about $50 000 to get this important clarification from the Quebec Court of Appeal. Join in on the khair - of securing the ability of kids to pray without fear - by donating today
We need you to continue to raise this issue. Talk to your local representatives, your neighbours, and your colleagues about the attempt of the Quebec government to have school authorities surveil kids to see if they are praying.
Once again, I thank you for your contribution and support to help us get this far. But the battle is not over.
Onwards. Bismillah.
Stephen Brown, CEO of NCCM