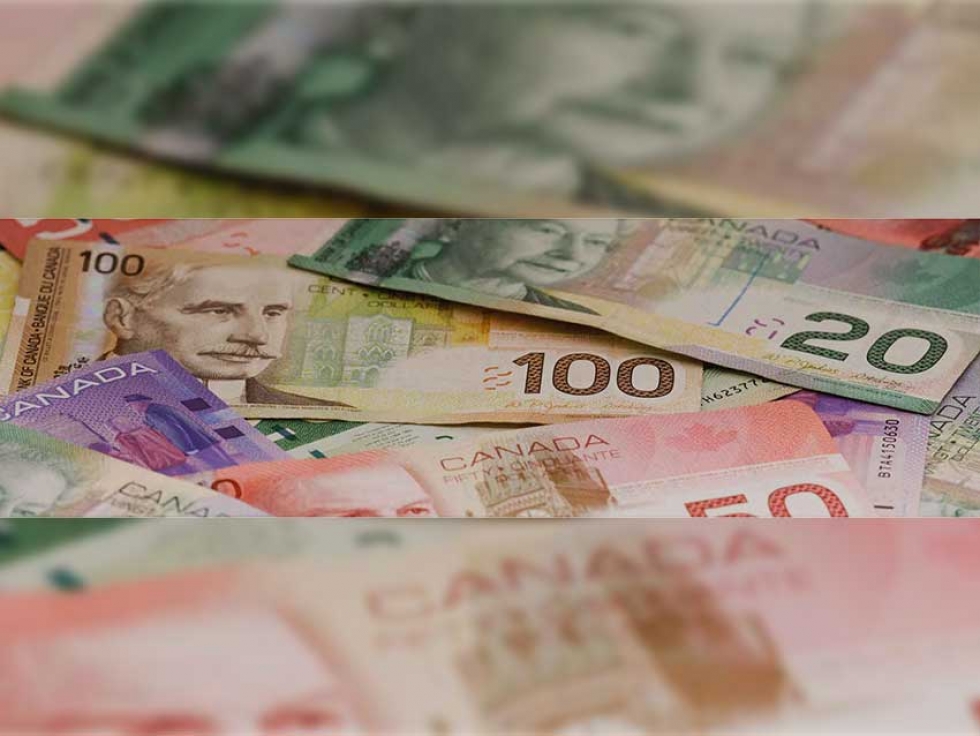 Canadian Guide to Halal Investments
12
Feb


2018
Whether or not you invest in a Registered Retirement Savings Plan (RRSP), with the March 1 RRSP deadline around the corner, February tends to be the month Canadians talk about investments.  
Investments don't only help your money grow, they are also a good way to keep your money from losing value.  Whether we realize it or not, money kept in a chequing account loses value over time due to inflation.  
Since prices slowly yet steadily go up, every dollar you save buys you a little less with each passing year.
Tax-sheltered investment accounts
In Canada, there are several types of tax sheltered investment accounts, and two of the main ones are  Registered Retirement Savings Plans (RRSPs) and Tax Free Savings Accounts (TFSAs).  They are special bank accounts that allow you to invest money while sheltering the profits each year from the tax man.  
If you don't have a high income, it's best to start with a TFSA.  It's more flexible than an RRSP and you can take money out of a TFSA any time without paying any tax or penalty.  If you have a high income, putting money in your RRSP gives you the added benefit of getting a tax refund. 
If you're not worried about taxes or have maxed out your RRSP and TFSA, you can also invest outside of a tax shelter.  You can open a regular investment account at the bank or buy other things that you think will increase in value over time.  Investing is simply a way of using your money to make more money for you.
When it comes to halal investing in Canada, you can choose one or a combination of the following options:
1. Invest with an advisor who knows about Shariah compliant investments
If you have a lot of money to invest (e.g. $100,000 or more), you can go to one of the major banks and get a professional investment advisor to manage your investments for you. Riad Assaf at TD Wealth and Sameer Azam at RBC Wealth Management specialize in managing Shariah compliant investment portfolios for Muslim clients.  Investment advisors have access to global exchanges where you can get halal ETFs (Exchange Traded Funds) and Sukuk ("Islamic bonds"), which help diversify your investments.  Along with setting up and managing your RRSP and TFSA, they can also help you with financial and estate planning. 
2. Invest in a halal mutual fund
Mutual funds pool together money in a portfolio consisting of many different investments.  This portfolio is actively managed by professional fund managers.  The longest running halal mutual fund in Canada is Global Iman Fund.  Global Iman Fund has been in operation since 2009.  Their minimum investment is $500 and investments in Global Iman Fund can be part of your RRSP or TFSA.  
3. Invest through a robo-advisor with a halal portfolio
Like mutual funds, robo-advisors allow you to diversify your investments, but use technology to minimize human intervention and costs.  This year, one of Canada's largest robo-advisors, Wealthsimple, introduced a new halal portfolio.  There's no minimum investment, relatively low fees and everything can be done online.  Wealthsimple's halal portfolio can also be part of your RRSP or TFSA.
4. Invest in your own selection of halal stocks
If you're not happy with the selection of stocks offered by any of the above and don't have enough to work with an advisor, you can invest in your own selection of halal stocks.  Along with this guide to choosing halal stock investments, you can look at Wealthsimple's list of stocks in their portfolio as a guide since all of these stocks have been approved by a Shariah board following a particular methodology.  Your own selection of halal stocks can also be part of your RRSP or TFSA.
5. Invest in precious metals or a precious metals mutual fund or ETF
Since time immemorial, gold and silver have been stores of value.  You can buy gold and silver bullion at the bank or at certain stores or online.  You can also buy shares in Bullion Management Group (BMG), which offers mutual funds that represent shares of physical gold, silver and platinum, stored in secure vaults.  Like all mutual funds, this comes with a management fee, but it also offers flexibility and convenience. You don't have to go out and buy, store, carry and sell pieces of gold and silver and can instead manage your investments through an online broker with one of the major Canadian banks.  Investments in BMG can also be part of your RRSP or TFSA.
You can also diversify your portfolio by looking at SPDR Gold Shares (GLD). It is an exchange traded fund (ETF), which tracks the value of gold by holding physical gold in vaults in London and around the world, which has been certified as Shariah Compliant according to the Accounting and Auditing Organization for Islamic Financial Institutions (AAOIFI). ETFs generally have lower management expenses than mutual funds.  Investments in GLD can also be part of your RRSP or TFSA.
6. Invest in land or property
If you have a large sum to invest, you can buy a piece of land or property to either profit from the rent or from selling it at a higher price in the future.  You can also buy shares in Ansar Financial and Development Corporation (AFDC), which has invested in properties in Alberta.  Unlike other investments in real estate or companies, which use mortgages or interest-based debt to finance their activities, AFDC is financed completely through capital from investors.  Shares of AFDC are traded on the Canadian Securities Exchange under the ticker symbol AFD and can be bought and sold through an online broker through an account with any major Canadian bank.  Investments in AFD can also be part of your RRSP or TFSA.
7. Invest in housing cooperatives
Islamic housing cooperatives were developed as a way for Muslims to buy homes without using interest-free based loans.  Members purchase shares, which help go towards the purchase of other members' homes.  They then receive dividends based on their share of the rent of these homes.  The longest running Islamic housing co-operative in Canada is Ansar Cooperative Housing Corporation, which has been in operation since 1981.  To invest in this co-op, you can become a member by buying six shares at $100 each and paying a one time $75 administration fee.  Investments in cooperatives cannot be part of an RRSP or TFSA.
Diversification
As with any activity that offers a possibility of reward, investing also has its risks.  You might buy something and the price might drop when you need to sell it.  It's also possible that a company that you invest in goes bankrupt. Diversifying your investments so that you don't put all your eggs in one basket helps to reduce risk.  It's important to do your research, ask questions and get help so your investments give you peace of mind as well as financial security.
This article was last updated on August 6, 2019.
Note: With any investment, there is a possibility of profit as well as loss. To mitigate losses, it's good to diversify your investments and not put all your eggs in one basket. A financial advisor can also help you choose investments that are in line with your principles, goals and risk tolerance.  
This article was produced exclusively for Muslim Link and should not be copied without prior permission from the site. For permission, please write to info@muslimlink.ca.