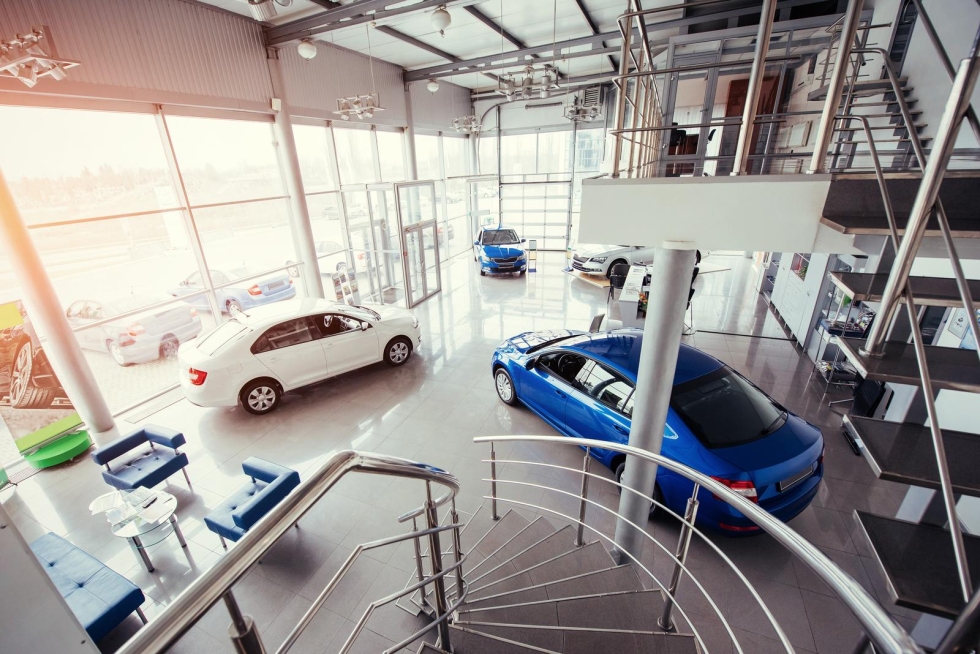 How to Buy Used Cars
12
Aug


2023
Things to Avoid When Buying a Used Car - Used Vehicle Guide
Written by Ahmad Akhtar
You spot a shiny used car that seems to fit your budget and lifestyle. It's tempting to jump in, keys first. But hold on – did you know that a rushed decision can lead to unexpected repair costs, or worse, a car that's unreliable? When buying a used car, it's important to ensure the vehicle you choose is safe, reliable, and worth your investment.
The used car market can be a minefield, but with the right knowledge, you can navigate it confidently. Your car isn't just a vehicle – it's peace of mind on four wheels. So, before you hand over that hard-earned cash, let's equip you with the knowledge to avoid common pitfalls and ensure your new (used) ride is a gem, not a lemon.
1. Do Not Skip The Research Phase When Buying a Used Car
Let's be real: diving headfirst into anything without a bit of groundwork can lead to regrets, and buying used cars is no exception. Imagine buying a smartphone just because it looked cool, only to find out it doesn't have the features you need. Annoying, right? Now, amplify that frustration tenfold when it's about a car.
Understand The Car Models and Makes
Different cars serve different purposes. While a convertible might scream 'weekend getaways,' it might not be the best choice for a family of five. Similarly, while SUVs are fantastic for road trips, they might be overkill if you're just driving to work and back in the city.
And about the makes – think of it like brands. Some brands are renowned for their durability, while others might be celebrated for luxury or performance. Recognizing the differences helps you find a car that aligns with your values and expectations.
You wouldn't want to pay $1000 for a phone worth $500. The same logic applies to cars. If you are well knowledgeable about the market price, you ensure you're not overpaying.
2. Overlooking Used Vehicle History Reports (CarFax Report & AutoCheck)
Every vehicle has a unique VIN (Vehicle Identification Number). Running a VIN check dives deep into the car's history, giving you insights that could be easily overlooked.
CarFax and AutoCheck services decode the life story of the car through its VIN, revealing the good, the bad, and the ugly.
Spotting the Red Flags
While these reports are comprehensive, you need to know the key issues to zero in on:
Accidents: Even minor fenders can lead to long-term issues, especially if the repairs weren't top-notch.
Title Issues: Ever heard of a "salvage title"? It means the car was considered a total loss by insurance. Huge red flag!
Flood Damage: Water can mess with a car's electronics, leading to persistent issues.
Odometer Rollbacks: Yes, some sneaky folks can roll back miles to boost the car's value.
Multiple Owners in a Short Time Span: If it's been passed around too much too quickly, there might be underlying issues.
3. Missing Out on the Test Drive Before Purchasing a Vehicle
Feel the Ride, Don't Just Eye the Ride. Pictures, descriptions, and vehicle history reports are fantastic, but nothing beats the firsthand experience of actually driving the car. It's your chance to feel the car's vibes, quite literally. It allows you to:
Gauge the comfort: Do the seats give you the cozy feels?
Test out the features: Does the AC feel like the Arctic breeze or just a whiff of cool?
Check the space: Got enough room for those weekend getaways or grocery hauls?
When you're behind the wheel, your senses need to be on high alert. Here's your checklist:
Noises: Hear any rattling, hissing, or grinding? Not part of the car's soundtrack you'd want.
Handling: Does the car steer smoothly? Any wobbles or drifts when you're going straight?
Brakes: They should be responsive without any screeching. If you have to push the pedal to the floor, that's a red flag.
Gear Transitions: For manual cars, gears should shift smoothly. For automatics, transitions shouldn't feel like a mini roller coaster ride.
Electronics: Flick those switches, from windows to radio. Everything should work seamlessly.
Smoke Signals: When you start the car or rev it a bit, black or blue smoke isn't a good sign.
4. Ignoring Professional Inspections from Mechanics
While test drives and vehicle history checks are indispensable, rolling into the world of used cars without a professional's lens is like diving into murky waters without goggles. Certified mechanics have years of training to diagnose and spot issues that might not be visible to the untrained eye.
Here's why a pro inspection is non-negotiable:
Peace of Mind: Knowing a pro has given it the thumbs up ensures you're not buying into a nightmare.
Bargaining Power: Identified issues can be a potent negotiating tool, possibly bringing down the price or getting the seller to fix them at no extra cost.
Future Savings: A small inspection fee today can save you from massive repair bills in the near future.
What Pros Look For During a Car Inspection?
Your mechanic isn't just glancing under the hood and nodding. They're conducting a comprehensive check, delving deep into aspects you might not even consider. Here's a sneak peek into their checklist:
Undercarriage & Exhaust System: Looking for rust, damages, or potential leaks.
Engine & Transmission Health: Checking for worn-out parts, potential oil leaks, and ensuring smooth operation.
Electrical Systems: Ensuring every wire, switch, and bulb functions correctly.
Tire & Brake Assessment: Measuring tire tread depth and brake pad wear, ensuring your safety isn't compromised.
Fluid Levels & Quality: From brake fluids to coolants, ensuring all fluids are at optimal levels and not past their prime.
5. Focusing Solely on Monthly Payments
When diving into the used car market, it's tempting to fixate on those monthly figures, but here's the reality check: That small monthly number might just be a mirage hiding a desert of extra costs.
Ever wonder why some monthly payments are shockingly low? The answer often lies in the term "long-term financing". Sure, stretching out a loan over many years can shrink those monthly dues. But here's the catch:
Higher Interest Over Time: The longer your loan term, the more you end up paying in interest.

Owing More than the Car's Worth: Cars depreciate. If you're on a long loan term, there's a risk you'll owe more than the car's value at some point. Not the best financial position to be in!
Seeing Beyond Monthly Payments: The Total Price Tag
Principal Amount: This is the actual price of the car. Always keep an eye on this figure.

Interest Rate: The percentage added to your principal. Even a small percentage difference can translate to a significant amount over time.

Duration of the Loan: The longer the loan, the more you pay in interest. Always calculate the total interest over the loan period.
A handy tip? Use online car loan calculators. Add the numbers and see how variations in down payments, interest rates, and loan terms affect the total amount.
6. Not Comparing Financing Options
Just like you wouldn't settle for the first car you see, you shouldn't leap onto the first financing offer dangled in front of you.
Dealership Financing: It's the easy option since it's right there in the car dealership. Sometimes, they might even toss in special promotions. But, they might not always offer the best rates.

External Financing: Banks, credit unions, and online lenders all come with their flavors of loan offers, often with competitive rates. Plus, getting pre-approved can give you more negotiating power at the dealership.
Before settling on a financing option, it's essential to explore the vast financial landscape out there. Here's why:
Credit Unions: Often, they offer lower rates than traditional banks. Because they're not-for-profit organizations, so they usually pass on the savings to their members.

Traditional Banks: Heading to your bank can be a wise move, especially if you have a solid relationship with them. They might have special offers or be more willing to negotiate.

Online Lenders: Online lenders often offer competitive rates and fast approval processes. Furthermore, you can compare multiple offers without leaving your couch.
7. Accepting Add-Ons Without Understanding Them
Just when you think you're about to cross the finish line, the dealer starts talking about add-ons. Extended warranties! Protection packages! Anti-zombie car shields! (Okay, maybe not the last one.) The spiel sounds convincing, but here's the golden rule: Always know what you're signing up for.
Popular Upsells: Are They a Bonus or Just Bonkers?
When it comes to add-ons, car dealers might seem like they've pulled out a magician's hat: so many tricks up their sleeve. But which are treats and which are just tricky?
Extended Warranties: They sound like an insurance policy for your car's future, don't they? In essence, once the manufacturer's warranty expires, this kicks in. But, if you're buying a relatively new used car or one known for its reliability, you might never use this warranty. Additionally, some of these warranties come with so many exclusions that they're not much more than fancy paperweights.

Protection Packages: These often cover paint protection, fabric protection, and more. But many modern cars already come with high-quality paint jobs and interior treatments. Do you really need to pay extra for something that might be overkill?
So, amidst the whirlwind of persuasive sales pitches, how do you decide which add-ons aren't just padding the dealer's pockets?
Research the Car's Reputation: If you're looking at a car known for its longevity and minimal issues, maybe skip that extended warranty. Save those bucks for something else, like a fancy weekend getaway.

Assess Your Usage: If you're the kind who treats your car like an off-roading champ, some protection packages might be worth it. But if your car's biggest adventure is the suburban school run, maybe pass.

Read the Fine Print: If an add-on catches your eye, dive deep. Understand the terms, conditions, and most importantly, the exclusions.
To wrap it up, remember that add-ons aren't inherently bad. They're tools, and like any tool, their value is determined by how they fit your needs. So, the next time you're faced with a glossy brochure promising car nirvana through add-ons, take a pause. Understand, assess, and then decide.
8. Neglecting Pre-Owned Car Insurance Costs
So, you've just scored a killer deal on that sleek used car. Victory dance? But just as you're about to ride off into the sunset, a thought pops up: "How much is this beauty going to cost me in insurance?" And bam, the record scratch. Because, while we're all about getting those car keys, we often forget the insurance tag that comes jangling alongside.
Ever wondered why a minivan might have a different insurance rate than a flashy sports car, even if they cost the same? It's not random. Here's why:
Safety Ratings: Cars with higher safety ratings often mean lower insurance premiums. Fewer chances of injuries translate to fewer claims.

Theft Rate: Some cars are like candy to thieves. If you've bought a model that's frequently stolen, brace yourself for a higher premium.

Repair Costs: Some cars are just more expensive to fix. Imported luxury models, for instance, might have parts that are pricier than domestic or more common cars.
Dodge the Insurance Curveball: Do Your Homework
Get Quotes Before Buying: Before committing to a car, get insurance quotes for it. Sites like Progressive, Geico, or local insurance agencies can give you an estimate in minutes.

Consider Older Models: Sometimes, last year's model might have a significantly lower insurance rate than this year's. The difference in features might be minimal, but the savings? Quite substantial!

Ask About Discounts: Are you a safe driver? Got a garage? Are you a student with good grades? These and many other factors can qualify you for discounts. It never hurts to ask.
So, while dreaming of open roads and wind-in-hair drives, spare a moment for the practicalities. A quick insurance check today can save you from a "Why didn't I think of this?!" moment tomorrow.
Bottom Line
Buying a used car is a strategic decision. As we've discussed throughout this guide, understanding the intricacies of car ownership can greatly impact the quality and longevity of your investment. In arming yourself with knowledge, you ensure not only a wise purchase but also long-term satisfaction.
Related Articles:
This article was produced exclusively for Muslim Link and should not be copied without prior permission from the site. For permission, please write to info@muslimlink.ca.
This article was produced exclusively for Muslim Link as part of a paid advertising package. For more information on how to advertise through Muslim Link and support the running of Canada's Online Hub go here.