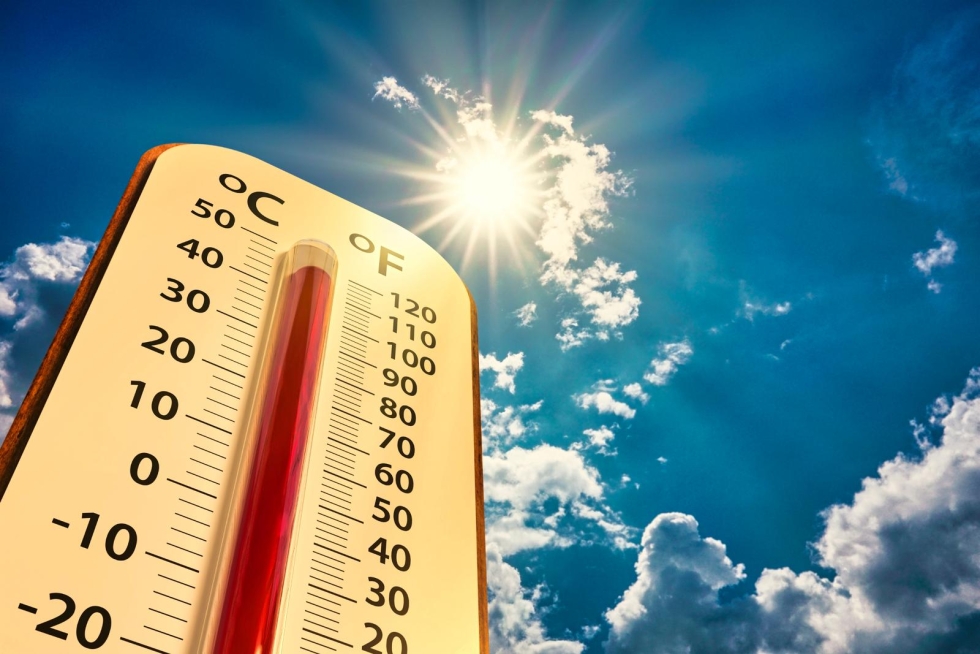 Summer Travel Safety Tips
06
Aug


2023
Summer Travel Safety Tips for Vacation & Road Trips
Written by Ahmad Akhtar
Summer travel is exciting but can bring unexpected risks. Safety during this time is vital. In Canada, over 108,018 travel-related injuries were reported in 2022. These numbers show that incidents can happen to anyone. Heatstroke, theft, and accidents are common.
Knowing how to handle these situations can make a difference. This guide offers 10 effective summer driving tips to ensure your road trip this summer is both enjoyable and safe. Whether you are traveling domestically or internationally, these tips can be your roadmap to a trouble-free vacation.
Secure Your Home Before Vacationing With Family
Before you hit the road, your home needs attention too. Lock all doors and windows. Check them twice. It's a simple step but essential. Have a neighbor or friend keep an eye on your place. Share your travel plans with them. If you have timers for lights, set them up.
They make the house look lived-in. Got a spare key hidden outside? Bring it in. Don't make it easy for intruders. A prepared home gives peace of mind while you're away, allowing you to fully enjoy your vacation. Quick preparation makes a big difference. Enjoy your trip knowing home is safe.
Get Travel Insurance
Travel insurance covers unexpected mishaps, like cancellations or medical emergencies. Imagine needing medical help abroad and facing hefty bills. An insurance policy can cover that.
Selecting the right policy is crucial. Here's how:
Assess Your Needs: What coverage do you need? Auto insurance policy? Medical, trip cancellation, or baggage? Understand your needs first.
Compare Providers: Different companies offer various packages. Compare them.
Read the Fine Print: Terms and conditions matter. Know what's covered and what's not.
Consider Your Destination: Traveling internationally? You might need specific coverage.
Check Existing Coverage: Sometimes, home or health policies cover travel. Know what you already have.
Research Your Destination Thoroughly
A great vacation starts with proper research. Know your destination inside and out. Look into the local culture, laws, and customs.
Weather: Check the weather forecast and outside temperature. Pack accordingly.
Safety Concerns: Are there any travel advisories? Know the safe and risky areas to stay safe and minimize travel delays.
Local Customs: Understanding local etiquette can help you blend in and enjoy your trip more.
Health Precautions: Need any vaccinations? Check health guidelines specific to the area.
Emergency Contacts: Have local emergency numbers handy.
Transportation: Know the public transportation options or have a plan for car rentals.
Research helps you prepare, adapt, and enjoy your trip to the fullest. It turns unknowns into excitement and ensures a smoother travel experience. Don't leave home without doing your homework.
Health Precautions & Medical Emergencies
Health is a primary concern when traveling to unfamiliar places. Taking the right precautions regarding travel health concerns can make the difference between a memorable vacation and a medical nightmare.
First, consult with your healthcare provider about necessary vaccinations for your destination.
Carry essential prescription medications you take in their original containers and have enough supply for the entire trip.
If you have allergies, carry information about them in the local language.
Don't forget a basic first-aid kit with band-aids, antiseptic wipes, and pain relievers.
Stay informed about the local healthcare facilities and know where to go in case of an emergency.
Drinking bottled water and eating safely prepared food can also prevent unwanted illnesses.
Safety Tips to Keep Valuables Safe and Secure
Your valuables need a vacation plan too. Theft can happen anywhere, but a few simple steps can keep your belongings secure. Travel with only what's necessary. Leave expensive jewelry and unnecessary gadgets at home.
Use hotel safes for passports, extra cash, and other irreplaceable items. When out and about, keep essentials like money and ID in a money belt or hidden pouch. Avoid displaying signs of wealth that might attract attention.
Be mindful of your surroundings, especially in crowded places where pickpocketing is common. Consider using anti-theft bags with features like lockable zippers.
Keep digital copies of essential documents like passports and visas on a secure cloud service. Ensuring the safety of your valuables means less stress and more focus on enjoying your travel experience.
Maintain Regular Communication
Staying connected with someone at home while traveling is a good safety measure. Regular check-ins provide peace of mind and ensure someone knows your whereabouts. If anything goes awry, someone at home is aware of your plans and can act if needed.
There are many ways to maintain this connection. Traditional calls and texts are always an option, but apps like WhatsApp, Skype, and FaceTime make international communication easy and often free. Social media is another way to keep in touch; a simple status update can reassure friends and family.
You don't need to share every detail publicly. A private text message or call is often best for sharing specific plans and locations.
Summer Road Trip Travel Safety
Summer is the perfect time for long road trips, but summer driving safety should never take a back seat. Before setting off, a complete vehicle check is essential. Ensure tires, brakes, lights, and air conditioning are in top condition. Always carry a spare tire, jack, and basic tools for minor repairs.
Remember, the summer heat can be tough on cars and passengers. It can reduce your focus on the road. Stay hydrated and take regular breaks to avoid fatigue. Keep an eye on weather forecasts and road conditions, as summer storms can appear suddenly.
While on the road, follow speed limits and local traffic laws. Stay alert and never drive if you're feeling drowsy or after consuming alcohol. Distractions like texting and eating should be avoided. If you're traveling with kids, ensure they have fastened seat belts and are entertained with games or books to minimize distracted driving.
Always carry an emergency kit with water, non-perishable snacks, a first-aid kit, a flashlight, and essential medications for roadside emergencies. Have a plan for breakdowns, and consider a roadside assistance subscription.
Pack Smart and Light
Packing light makes travel more manageable and often faster. It reduces the risk of lost luggage, saves on checked baggage fees, and allows for easier movement between destinations. A well-considered packing strategy means less stress and more enjoyment during your trip.
Tips for Packing Smartly:
Choose versatile clothing that can be mixed and matched.
Roll clothes instead of folding them to save space.
Use packing cubes or bags to organize items.
Limit shoes to essential pairs that suit various occasions.
Carry travel-sized toiletries.
Utilize the personal item allowance effectively (e.g., a backpack or purse).
Consider the destination's weather and activities while packing.
Leave some space for souvenirs or purchases made during the trip.
Outdoor Activities
Summer vacations often mean outdoor adventures, whether it's hiking, swimming pools, or biking. Here's how to make sure safety accompanies the fun:
Know Your Limits: Choose activities that match your fitness and skill level. Overexerting can lead to injuries.

Prepare for the Weather: Sunscreen, hats, and sunglasses are vital for sun protection. Dress in layers if the weather might change.

Stay Hydrated: Carry enough water, especially in hot weather. Dehydration can lead to serious issues.

Follow Guidelines: Whether it's trail rules, swimming between the flags, or wearing a helmet while biking, follow the safety guidelines provided.

Use Proper Equipment: From hiking boots to life jackets, the right gear makes activities safer.

Learn First Aid: Knowing basic first aid can be a lifesaver. Consider carrying a small first-aid kit.

Tell Someone Your Plans: Share your itinerary with someone who's not with you. If something goes wrong, they'll know where to look.

Watch for Wildlife: Know what kind of animals you might encounter and how to react.

Stay on Marked Paths: Straying off marked trails while hiking can be dangerous. Follow the designated routes.

Be Mindful of Others: Whether you're on a crowded beach or a busy trail, being considerate of others keeps everyone safe.
Traveling with Children or Pets
Traveling with family members requires extra planning and safety considerations. Here's a guide for you to help ensure that everyone has a safe and enjoyable family road trip:
Summer Travel Safety Tips for Children
Car Safety: Properly installed car seats are vital. Check weight and height guidelines.
Stay Hydrated: Keep enough snacks and water handy, especially during hot weather.
Keep Essentials Handy: Pack a travel suitcase with wipes, diapers, medications, and other necessities.
Childproof Accommodations: Check hotel rooms or vacation homes for potential hazards.
Teach Safety Rules: Make sure children know the basic rules about not talking to strangers, crossing roads, etc.
Have Fun Activities: Keep children entertained during travel to minimize stress.
Summer Travel Safety Tips for Pets
Secure Your Pet: Whether in a car or plane, make sure your pet is secure in an appropriate carrier.
Pack a Pet Kit: Include food, water, leash, waste bags, and any needed medications.
Check Accommodations: Ensure that where you're staying is pet-friendly.
Familiarize with Local Vets: Know where to go if a pet emergency arises.
Keep Them Calm: Travel can be stressful for pets. Bring favorite toys or blankets to make them comfortable.
Follow Rules: Obey all leash laws and pet restrictions in the area you are visiting.
Bottom Line
No matter the destination or timing of your vacation, careful planning ensures a journey filled with joy and free from worry. Our expert-curated summer travel safety tips will help you with summer travel preparations, and you'll find yourself ready to relish every second of your adventure, confident that potential troubles have been addressed.
This article was produced exclusively for Muslim Link and should not be copied without prior permission from the site. For permission, please write to info@muslimlink.ca.
This article was produced exclusively for Muslim Link as part of a paid advertising package. For more information on how to advertise through Muslim Link and support the running of Canada's Online Hub go here.