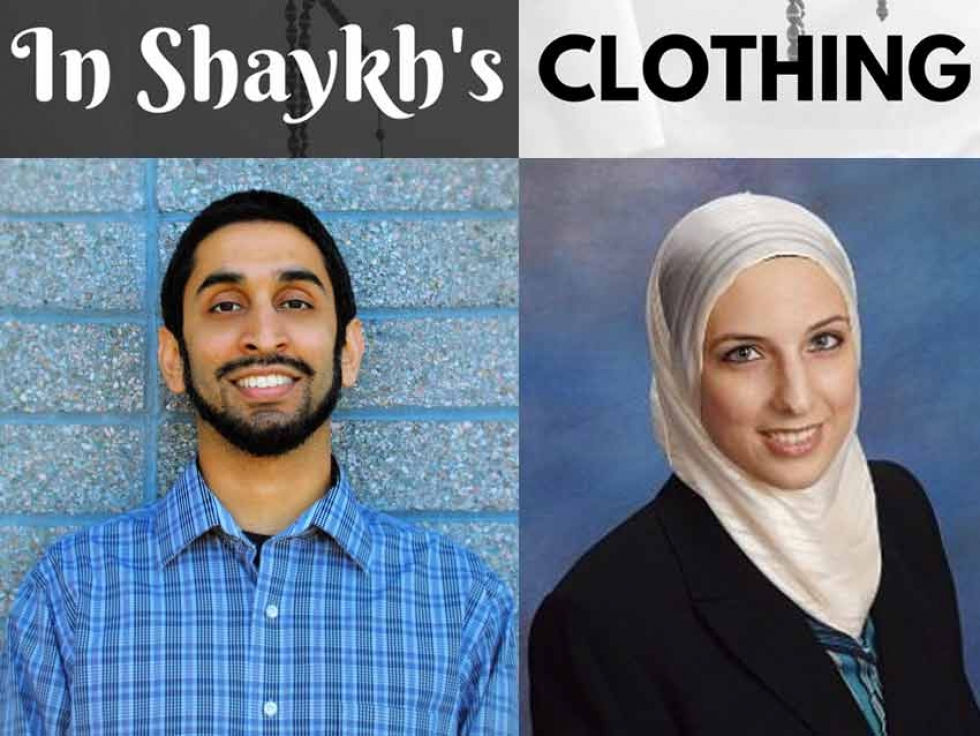 30
May


2019
Zakat and Spiritual Abuse: Challenging Manipulative Fundraising in Muslim Communities
Written by Chelby Daigle
"In Shaykh's Clothing" is an initiative that has been set up to support victims of spiritual abuse within North American Muslim communities. One of the issues people often come to them with is spiritually abusive forms of fundraising and misusing funds by Muslim organizations.
Ramadan is a time when many Muslims give religiously obligatory donations (zakat) to various organizations. Muslim Link decided to interview the "In Shaykh's Clothing" team, "In Shaykh's Clothing" founder Danish Qasim and lawyer Danya Shakfeh, about the issue of spiritual abuse and manipulative fundraising tactics. They have recently authored "A Code of Conduct for Accountability of Islamic Leadership" that includes guidelines and best practices for how individuals and organizations can avoid the potential for spiritual abuse in a variety of situations, including financial dealings.
In the context of spiritual abuse, what is manipulative fundraising?
Danya: Spiritual abuse in the context of fundraising is when someone uses religion, religious obligations (ie zakat) or religious credibility to dishonestly acquire or spend funds. Organizations need to ensure that the funds they raise go towards the cause people have specifically donated to. You cannot raise funds for one cause but then use those funds for another cause. This problem is common when institutions have multiple purposes under one organization. For example, say an Islamic educational institution whose main goal is educating students decides to create a zakat fund to support students of Islamic studies who are facing financial crises. So let's say people give their zakat to this fund. Those funds cannot be used for anything other than supporting students of Islamic studies. Those funds cannot be used to say cover the rent of the Islamic institution. Fundraising to provide zakat to people in need is a different purpose than fundraising to help cover the costs of running an Islamic educational institution. If these funds are received in the same bank account and spent by the same people this could easily result in commingling of funds between the two purposes.
Situations like this can occur accidentally but unfortunately we have seen situations like this occur deliberately which is spiritually abusive as fundraisers are manipulating a religious obligation, zakat, in order to acquire funds for purposes which may not even be considered zakat eligible by the people who donated their zakat. In order to avoid these situations from happening accidentally, Our Code of Conduct gets to the heart of this matter by providing a sample chart for itemizing funds so Islamic institutions can be more transparent to their donors. We also dedicated a whole section in our Code for financial dealings, which includes rules such as requiring Islamic institutions to publish annual reports and that Institution's loans shall be in writing and formed in the presence of two witnesses.
How do Muslim organizations using manipulative fundraising tactics raise funds?
Danya: Similar to any other organization, they host fundraisers, run online campaigns, and ask for zakat donations during Ramadan. The difference is the way they tell you why you should donate to them. Reliable and transparent organizations will provide clear budgets, allocations, and past spending as reasons why you should donate to them.
Ideally, a transparent Islamic educational organization's fundraising pitch would be something like "we need $10,000 to support our new institute which requires $5,000 for computer equipment and $5,000 in building materials to renovate the space we are using to better accommodate students." In contrast, organizations that are manipulative in their fundraising rely on vague and emotional appeals, so for example another Islamic educational organization says "we need $10,000 in order to foster Islamic scholarship in North America". How will that $10,000 specifically be spent to "foster Islamic scholarship"?
If an organization cannot be specific on how it intends to spend donations and how it has spent donations in the past, do not donate to such an organization. Our Code of Conduct provides a lot of guidance as to how donors can demand transparency. It's absolutely necessary, and it will not happen unless we demand it.
What are some common tactics and red flags of intentionally manipulative fundraising by organizations?
Danya:
Insisting the matter is "urgent": This is done in order to pressure a donor into giving money and to cloud the donor's mind or perhaps making the donor feel guilty, this tactic involves inciting a vague crisis. If an organization urgently needs funds, they have to clearly explain why they find themselves facing a financial crisis so unexpectedly.
Insisting on being paid in cash: a case we are aware of involves a person with religious authority requesting that donors pay in cash with the explicit complaint that documenting the funds and providing receipts was too "tedious". The bottom line is that if an organization's leadership insists on receiving cash and/or complains about being required to be transparent in the handling of financial matters, it is best to not donate to that organization.
Insisting on not providing annual reports: At a minimum, non-profit organizations should provide annual reports that explain where their money is coming from and how it is being spent. Ideally, the organization should also have audits conducted by external parties to verify their reports. Unfortunately, there are North American Muslim non-profit organizations that ask for tens of thousands in donations but not a single annual report or financial breakdown can be found on their websites as to how their money is spent.
Do you have any personal lived experience with the issue of spiritually abusive fundraising?
Danya: Yes, I volunteered in an organization that was purportedly keen on spreading Islamic knowledge around the world. When I eventually got to learn about the finances of this organization it was jaw-dropping how unethical the fundraising and zakat collection were, how there was zero oversight, and no accounting for the money received. Additionally, I learned how poorly treated the students and some teachers were by the organization's leadership. There was zero accountability, and there was a high turnover rate among volunteers and staff because of the behavior of one of the organization's leaders who is considered a person with religious authority. When people ever complained about this person's behavior to other people with religious authority, they were told by these people that this individual runs a cause that benefits others so they should not speak out. I later found out many of these same respected persons with religious authority receive handsome honorariums from the zakat fund of this organization, so it's of course in their interest to suppress any negative exposure. Ultimately, I parted with the organization myself due to unreasonable demands put on me as a volunteer and witnessing such unethical practices.
What is 'affinity fraud' and how is it being used by Muslim organizations?
Danya: Affinity fraud is when people use testimonials, closeness to trusted individuals, or even their own status to gain trust and to raise funds. Rather than explaining to potential donors why they should donate to an organization based on its merits, fundraising individuals use who they know as the basis for asking for donations. Unfortunately, many famous or otherwise credible Muslim religious educators will endorse an organization without bothering to check for themselves as to how funds are used by that organization. This makes affinity fraud harder to detect because there is no way to tell truly why the endorsers feel comfortable endorsing these organizations.
One time, a Muslim religious educator asked me to request an endorsement for their Islamic educational organization from another popular and well-respected Muslim religious educator. I expected the well-respected Muslim religious educator to engage in a vetting process by asking me questions about the organization. Instead, without blinking an eye, he easily gave me nearly two minutes of footage praising the particular Muslim religious educator I was representing. Many donors were impressed with the video and donated as a result. It was not until later that I realized that the well-respected Muslim religious educator only provided this glowing review because he was friends with the other Muslim religious educator but really didn't know much about what was happening within this organization.
What are some ethical and Islamic legal loopholes being used for the allocation of zakat funds that cause you concern?
Danish: I know religious institutions will put out tables, or display online projects they are working on. This can range from institution expansions, new buildings, or developing courses. They will then have a link or box where people can donate. The funds generated however will often go directly to the leader of that institution, or to other causes. I have had religious leaders justify this to me as an acceptable practice because they are not explicitly stating that the money from donations will go to the advertised causes, but that is an association the donor may or may not make. They say they are just mentioning projects they are working on, and asking people to donate, but not necessarily to those same causes. They are misleading donors, but not explicitly lying, so they feel it is justified. Demanding transparency is really the only way to solve this.
While outright theft does happen, more often Muslim leadership will manipulate the use of zakat funds through some 'heela' [legal loophole in Islamic jurisprudence]. An example of this at the personal level would be if a man gave all his wealth to his wife before a year passes so he does not have to pay zakat. She then gives it right back to him. This might make us feel we got away with something in this world, but Allah cannot be fooled.
One of the categories for those allowed to receive zakat is those who are 'in the path of Allah.' This includes students of knowledge. The term 'students of knowledge' can itself be vague, and organizations will extend it to those attending one seminar, or even those attending a once a week class but who are actually employees of that organization. So you'll find 'work-study' scholarships that are actually paying students using zakat funds but zakat is not supposed to require a person to work. Organizations will then cite fatwas (Islamic legal rulings) permitting this. We are aware of a case of one organization fundraising to 'support Islamic teachers in need' but that 'need' was due to this organization not paying the teachers on their own staff due to mismanaged money that was supposed to cover salaries. Others will extend 'in the path of Allah' to any religious programs, including conferences or to buy plane tickets for speakers. In this way, institutions use zakat for their own programming, and will tell people it's going to students of knowledge without specifying how.
Organizations may put on simple events or retreats, for example to help new converts, set an arbitrary price for attending the program, and then 'sponsor' student attendance via zakat funds. The money is zakat as it pertains to the students, but as soon as its received by the same institution, the money is no longer zakat- it's revenue. So the speaker may get his average honorarium, but the surplus of zakat all goes back to operations or the founder of the organization.
For some people, this might not matter because they agree that this is all zakat eligible. But for others this doesn't follow their understanding of how zakat funds should be used. This is not how they want their zakat to be used. Ultimately, the person who is donating their obligatary zakat funds should be able to know that their zakat is being used in a way they believe qualifies for zakat. That's why we need transparency so people can choose to give zakat to organizations that will use these funds in ways the donors approve of.
What happens when people find out about these type of situations and demand change?
Danish: People who speak up may just be told not to cause fitna [chaos]by speaking publicly about these problems. So again, our religious tradition is used to manipulate people into being silent. It's very hard for people to deal with the fact that well-respected religious figures- those who have done great work- can also be misusing zakat funds or outright stealing. Sometimes when people learn of financial mismanagement, they will just go to other "scholars" for help, who then give them religious reasons for why they should not publicly discuss these issues, even if they agree that financial mismanagement took place. Essentially, spirituality is used to let abuse prevail, and the ones encouraging others to not cause fitna are often also financially benefiting in one way or another from this financial mismanagement. We need to think about the impact this is having on people's trust in Muslim religious educators.
What are some solutions to manipulative fundraising and how can we get Muslim organizations to be more transparent?
Danya: Demand it. If you are a donor, ask for specific and itemized details regarding donations. If the organization is unable to or refuses to, state that you will cease donating until they can provide such reports. If you don't like organizations misappropriating funds or your zakat donations being misused, demand a system for accountability and transparency and only give to organizations with that system in place. Do not let people try to use religious justifications for not being transparent about financial dealings.
Danish:. Financial misappropriation is how a lot of mosques and institutions run. They have no incentive to change this unless they are motivated by taqwa [God-consciousness], which is very rare. So we need to ask to see how funds are spent before giving so they have to cater to donors. This is the only solution to fraud in zakat and other donations to Muslim organizations.
To learn more about the Code of Conduct for Islamic Leadership by "In Shaykh's Clothing", click here.
This article was produced exclusively for Muslim Link and should not be copied without prior permission from the site. For permission, please write to info@muslimlink.ca.