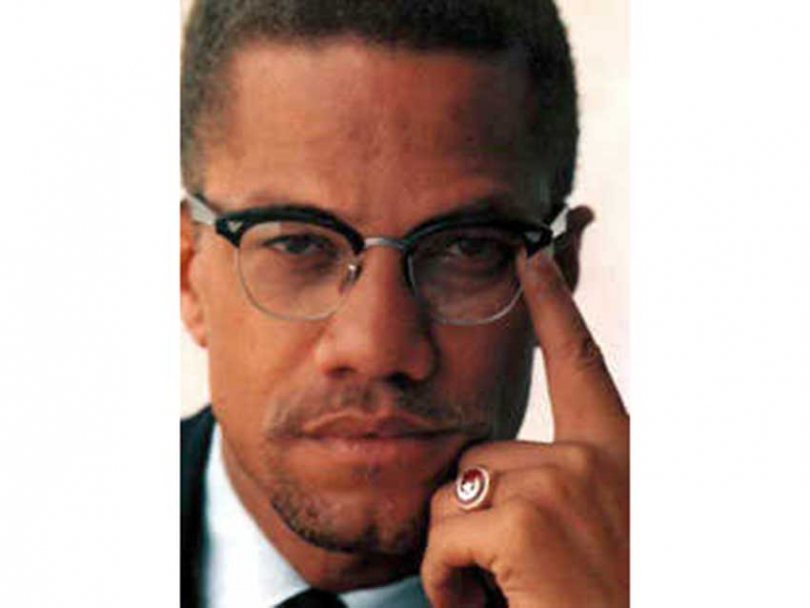 18
February


2013
What does Black History Month mean to you?
Written by Chelby Daigle
Black History Month is celebrated annually in February in the United States and Canada. Its origins go back as far as 1926 with the establishment of "Negro History Week" in the United States during the second week of February. This week was chosen because both President Abraham Lincoln (1809-1865) and former slave-turned-human rights activist Frederick Douglass (1818-1895) were born during this week.
The first celebration of Black History Month occurred in 1970 at Kent State University and in 1976, under the presidency of Republican Gerald Ford, the Unites States government officially recognized February as Black History Month. In Canada, in 1995, Black Liberal MP Jean Augustine, who was the first Black woman to become a member of a federal cabinet, brought a motion forward to the House of Commons for the month's recognition, and in 2008, Black Conservative Senator Donald Oliver, who was the first Black man appointed to the Senate, moved for the Senate to do the same; both motions were unanimously approved.
In honour of Black History Month, the Muslim Link's Chelby Marie Daigle asked local Muslims -- both those who are Black and those who are not -- what Black History Month means to them.
Black history month means nothing to me, because history is colourless and cannot be restricted nor subjected to one month. I hope everyone realized that "black" history shouldn't just be taught in one month and through a couple repeated stories. It's that month the white kids beside me look at me in a condescending "this is your month" look on their faces. Black history isn't a mere chapter in a textbook; it's not Black history, its human history. Black History Month to me is only a boundary, modern day form of racial segregation. History should be taught year around. History knows no colour, no gender, no time.
- Halima Abdisamed, Ottawa
The concept of Black History Month makes me think about how such a topic should be better encompassed in our daily lives, our educational system and general societal discourse. We need to do a better job with our civic education, and ensure that the role of all groups, whether it be Black, Aboriginal, etc. are better addressed in our teachings about Canadian history. By doing so, we make sure that significant social contributions of Blacks and others are seen as part of the greater story of humanity and its progress, rather than relegated as an annual celebration only.
- Amena Nabi, Ottawa
Black History Month for me is the month to remember how fortunate we are because we didn't always have the freedom that we have today, that through those horrific times, black people strived. The first man to do open heart surgery was a black man (Daniel Hale Williams 1858-1931).
- Ikram Sharafleh, Ottawa
Black History Month is a time to reflect upon the contributions that people of African descent have made to the entire world. It's a gentle reminder that our history is not only one of sports and entertainment but one of literature, art, struggle, scientific discoveries, revolution, law, medicine, politics, resilience and freedom.
- Fatima Ali, Montreal
I guess it means that the reality of a white/Eurocentric version of history is actually being acknowledged -- if only temporarily. The way Black History Month is covered is largely centered on the African American experience but although I'm a black woman that isn't my history. I don't fully relate to it or feel it's representative of my experiences as an immigrant and a Diasporic African. But I fully support Black History Month and I am in solidarity with the concept.
 – Naciima Raghe, Ottawa
Great contributions of black people in America, Canada and throughout the world must rightfully be infused as an essential part of American, Canadian history and world history. I'm sorry but black people deserve much more than just a month especially for those whose ancestors were kidnapped, shackled, and dragged here bootless. For Africans like me, we have national days and monuments of heroic figures. For African Americans, their history is just as American as the Irish, Italians, Greek, Dutch, and Germans.
- Muna Hashi, Ottawa
Black History Month is an opportunity to remind myself and others of the life and thought of Malcolm X: the first person who inspired me to want to be Muslim, to change myself, and fight injustice.
-Rizwan Mohammad, Toronto
February 21st - Malcolm X dies! His memory and words will live in my heart and mind always. Black History month and Malcolm are synonymous to me.
-Atiya Hussain, Ottawa
Why is black history month in the shortest month of the year, and why is it the same month Malcolm X was killed?
- Cyrus Souaid, Ottawa
To me, Black History Month represents the archetypal struggle of a people to free themselves from the physical and metaphorical chains of oppressive powers. This fight has yet to be won but has matured enough to inspire our societies to move from accepting identity that we can't physically amputate ourselves from – like color – to accepting the identities that we choose -like faith.
- Assma Basalamah, Ottawa
Black History Month is a time not to look at the color of the skin, but to look at the rights of human beings!
- Troy Rambaran, Ottawa
In these times of turmoil in the Muslim world, Black History Month comes to remind us that status quo is never an option. Islam as a universal religion came with a clear message: stop oppression and empower people. The Black Civil Rights movement was about the same quest. Let's build networks with groups from different faiths and different races to spread social justice and live in a better world.
- Monia Mazigh, Ottawa
This article was produced exclusively for Muslim Link and should not be copied without prior permission from the site. For permission, please write to info@muslimlink.ca.