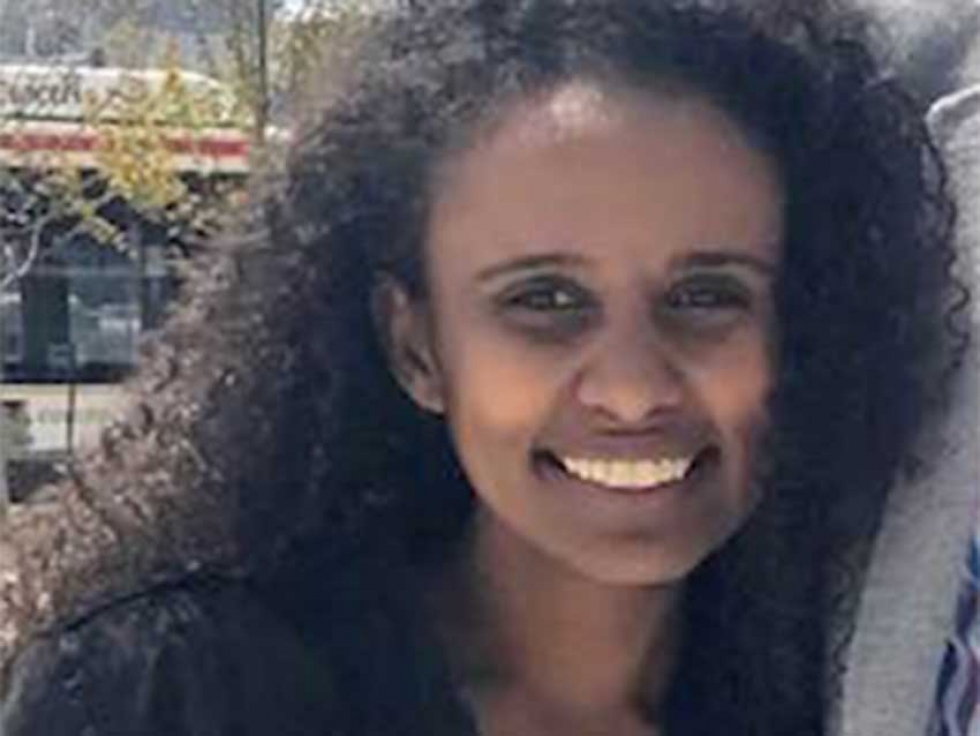 Eritrean Canadian researcher Munira Abdulwasi is running a series of talks focused on raising awareness about mental health issues at TARIC Islamic Centre.
11
April


2018
The Mosque as a Space for Mental Health Promotion: Interview with Researcher Munira Abdulwasi
Written by Chelby Daigle
Eritrean Canadian researcher Munira Abdulwasi is running a series of talks focused on raising awareness about mental health issues.
Munira Abdulwasi is a PhD candidate studying Kinesiology and Health Science at York University. Her research interests include marginalized individuals living with chronic disease and the health needs of Canadian Aboriginal veterans. She was awarded funding through the York University Agents of Change competition to implement a Health Promotion Series at TARIC Islamic Centre in Toronto.
Muslim Link interviewed Munira about her work with TARIC and why she feels mosques can be sites of health promotion on a variety of topics, particularly mental health. 
The focus of your work is using the mosque as a location for health promotion. What role has the mosque played in your own life?
My settlement story in Canada began at a mosque in Saskatchewan. Sponsored as Eritrean refugees to Canada by a small Muslim congregation, this is where we began our journey as Canadians. Our first encounters in Canada were with the congregants of the mosque, who warmly welcomed my family into their community.
Shortly after our arrival, my family moved to Ottawa to be closer to family members residing there. Despite the move, the mosque remained a central figure in our lives. 
Every Sunday morning my mother, younger sister, and I would embark on a journey to our local mosque to attend religious classes and prayer. We did not live close to the mosque, in fact our trek to the mosque involved two long bus rides and a ten to fifteen-minute walk from the bus station. My sister and I would often complain and beg my mother if we could stay at home to avoid the commute preferring instead to pray and read Quran at home and watch cartoons. 
My mother would use this moment to explain to us relevant teachings of the Prophet Muhammed (pbuh) as mentioned in the narrations of the life of the Prophet and his companions (hadith) regarding the rewards and blessings of attending the mosque. These hadith had become a source of motivation especially helpful during cold Ottawa winter days, as we braced ourselves against the harsh winter winds. I slowly began to appreciate the commute, as I viewed the distance relative to my budding faith. 
Over the years, the congregation at my mosque grew considerably in size. Our mosque was renovated to accommodate for this growth in population. I was able to meet different students from all walks of life. It was indeed a cultural mosaic of families, comprised mainly of first generation Canadian Muslim immigrants and refugees.
The basement of the mosque had become a temporary school on Sundays and a community centre. There were three classes on each side of the room, separated by wall dividers. Situated in the front, in the middle of the room was the adult class. For my mother the adult class was an opportunity to connect with other parents and it served as a form of social support and information for our family as we were new refugees to Canada. At the end of each year, the mosque hosted a graduation party for both children and adult students of the Quran/Arabic class. It was a special time where we could proudly display the knowledge we had gained over the year. It was at this moment that my mother wanted to show us that indeed our commute was well worth the effort.
When I look back at my experiences at the mosque, I remember not only the hardship in getting there but also the many benefits we received due to our attendance as new Canadians. The mosque had become not only a place of prayer but was also a second home in which we shared with other members of our congregation. As a doctoral student studying health, I cannot help but revisit my early memories of going and attending the mosque. Indeed, it is hard to imagine life without the mosque in my life, beginning with our sponsorship and continuing to this day. Through my recent community work on mental health, I have slowly begun to consider the many ways mosques can be integrated in health promotion initiatives, by connecting the dots in my own life and the many benefits my family and I have accrued from our participation in the mosque.
How did you develop the idea for the Mosque Mental Health Promotion series?
I am a graduate student studying kinesiology and health science at York University, with a passion for health promotion. I developed the idea to create mosque based mental health promotion series following my experience working in TARIC mosque as a research assistant. It was through this experience that I gradually began to comprehend of the many roles that the mosque played in the lives of Muslims. As I learned more about the mosque and the people that worked there, I also began to learn of how they all contributed to the mental wellbeing of the Muslim congregation. The Imam (Imam Imran Ally) really inspired me because of his mental health advocacy in the Muslim community in Toronto, and also counselling of families and youth.
Due to this experience, I became motivated me to apply for a small grant at York University, which offered assistance to students to create a "healthy initiative" in their community through the Agents of Change program. Alhamdulilah, I was awarded this grant and thus began my journey of implementing a mental health promotion series at TARIC mosque. During this time, I was able to work on another project examining how mosques can be used as a place for physical activity health promotion for South Asian Muslim women living in Toronto, which has also added to my appreciation of mosques as sites of health promotion.
How were you able to collaborate with TARIC?
Given my experiences with TARIC, I expressed my interest to work with them on this project. Alhamduilah, the mosque executive and Imam have been so helpful in helping me launch this program. If it were not for their genorosity and genuine interest in this project it would not be possible.
Discuss the topics of your first session.
The first session explored the topic of youth mental health. This session included three panelists, all of whom had experience working as youth workers with Muslim youth. I wanted to start with the topic of youth mental health given the fact that most mental health issues (70%) arise in youth/childhood. I believe that is important to have discussions on Muslim youth mental health in mosques as it can be used as a means to improve the health outcomes of youth living with mental illness.
With the guidance of the mosque executive, I was able to connect with the mosque youth committee who helped with the coordination of this event. Some of the questions posed on this day related to the stigma of mental illness in the Muslim community and how parents can help their children address/manage mental health issues.
Tell us about what you will be exploring at your upcoming event and why?
For the second mental health promotion event at TARIC we will be exploring the topic of how families can aid a loved one living mental illness. Through my research, I have come to understand the importance of the family in the care of a loved one living with chronic disease. The significance of the family unit is especially pronounced in our faith, however, the role of the family in the care of a family member living with mental illness often goes unnoticed. This can be detrimental not only to the individual living with mental illness but also their family members as they may struggle to cope and address the health needs of their loved one. For the second session, I have decided to include speakers who can speak about their experiences of having a loved one (i.e. mother, brother) living with mental illness, the service access barriers of racialized/Muslim communities, and how one ca access mental health care in the GTA.
You have a diversity of speakers, both in terms of lived experience, subject matter expertise, gender and ethno-cultural diversity. Why is it so important that when Muslims organize events around mental health promotion they ensure that there are a diversity of speakers? 
Mental illness does not discriminate and it can impact anyone regardless of their socioeconomic status, race, gender, and/or background. By including a diverse panel, I hope to illuminate the diverse voices of Muslims living with mental illness and their family members, bringing them to the forefront helping to dismantle the taboo/stigma that surrounds this topic in our community currently.
What do you hope to do next with this project?
I sincerely hope to continue with mosque based mental health promotion not only at TARIC mosque but also insh'Allah at other mosques in the GTA, building a social network of mental health advocacy in mosques (which is often their first point of contact of many Muslims for mental health care) on the topic of mental health.
Follow Munira on Twitter here
This article was produced exclusively for Muslim Link and should not be copied without prior permission from the site. For permission, please write to info@muslimlink.ca.