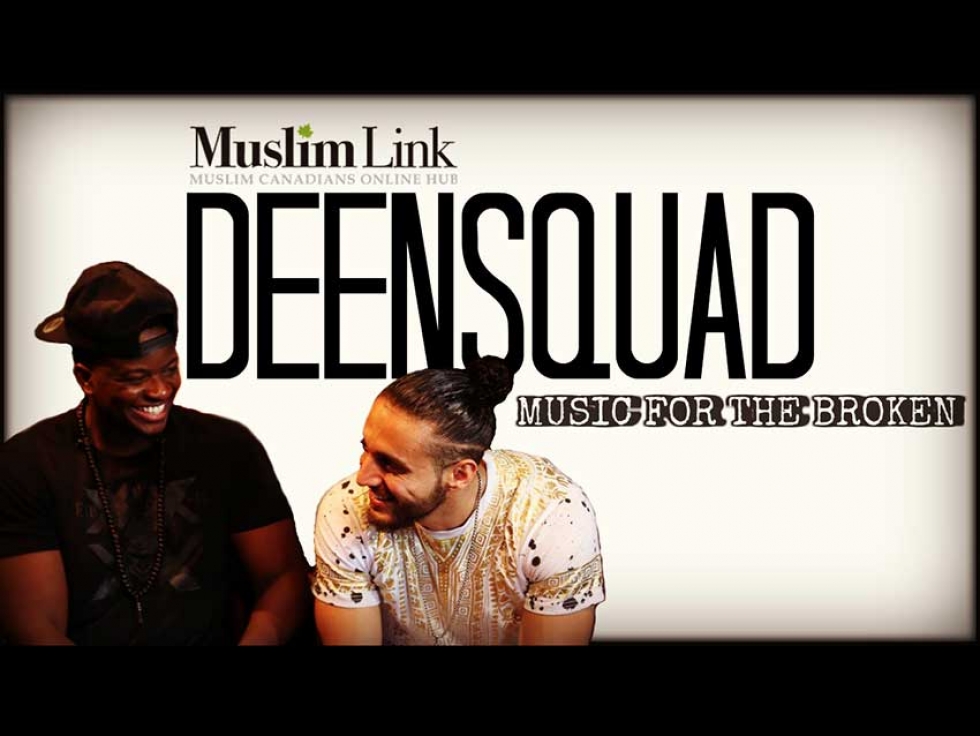 21
Nov


2017
Music for the Broken: Canada's Deen Squad Opens Up About Their Journey So Far
Written by Aicha Lasfar
Muslim Link's Aicha Lasfar had an opportunity to interview Deen Squad this summer while they were recording in Ottawa. Accompanied by her husband Ryan Fournier, an Islamic School teacher and long-time friend of Deen Squad's Ghanaian Canadian Jae Deen and Lebanese Canadian Karter Zaher, the interview explores the group's journey from Ottawa to Dubai and beyond.
Muslim Link would like to thank Ottawa's Poet Laureate Jamaal Rogers for providing space for the interview at The Origin Arts & Community Centre.
Part 1: Straight Outta Ottawa
In Part 1, Deen Squad discusses how the city of Ottawa has influenced their music,  performing on Canada Day in Scarborough, and opening for Canadian pop star Justin Bieber in Dubai.

Part 2: Music for the Broken
In Part 2,  they discuss their creative process, the Muslim male experience of Islamophobia, their relationship with fans, handling criticism, and Deen Squad's decision to start incorporating Afro-Beat into their music, reflecting Jae Deen's West African heritage.

Part 3: Youth In Crisis
In Part 3, Ryan Fournier - a teacher and youth worker - asks Deen Squad to reflect on the struggles Muslim youth are facing and the best ways to reach out to them. Karter Zaher discusses the impact of the murder of Ottawa rapper Shylock on their lives. They also discuss why they have made certain choices with their lyrics, such as not using any swear words.

This article was produced exclusively for Muslim Link and should not be copied without prior permission from the site. For permission, please write to info@muslimlink.ca.