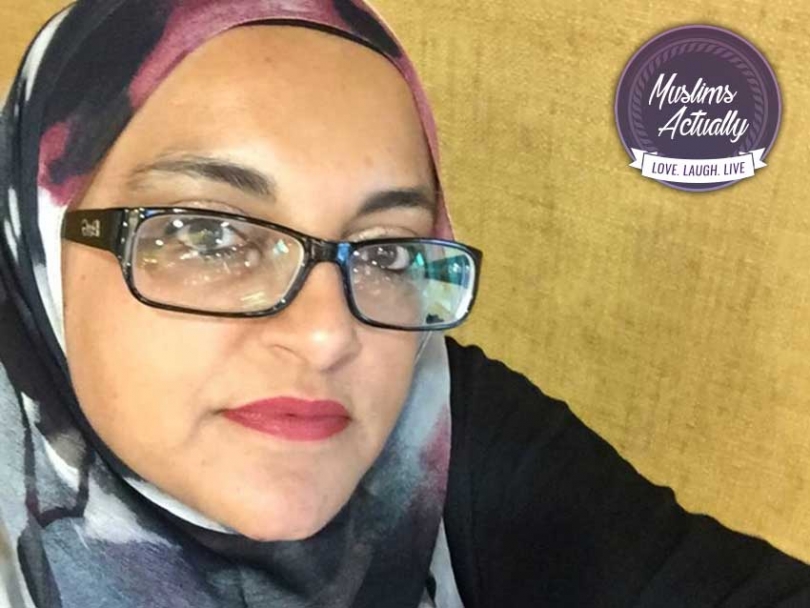 Interview with Fatma Nurmohamed, director of operations for Modah.
02
Jan


2017
Interview with Fatma Nurmohamed, director of operations for Modah.
Where were you born and raised?
Born in Uganda 1971 during the reign of Idi Amin. My family is originally from Cutch, India. We were forced to leave by his regime in 1972 and came to Canada. Grew up in Brampton with a brother 7.5 years younger than me. My parents worked very hard as we were growing up to find a better life for us. Was a struggle to be Muslim surrounded by many non Muslims. I was born Muslim but didn't start practicing until I was 24.
What did you study?
I went to University of Manitoba to work on my Bachelor of Science in 1989. Came home 4 years later to take Dental Assisting and then Dental Hygiene.  .
What do you do for a living?
I'm a dental hygienist, Director of Operations at Modah and CEO of Nti. I've always had a passion for business. It feels like I've always been selling things to people. So it's just been a thing I'm naturally good at.
What role did family play in your journey?
I met the love of my life in 1991. As our relationship got more serious I started to appreciate the legacy of Islam that I had seen growing up. I started to learn and read about Islam and got engaged in 1993. We married in 1995 with much difficulty as I was the first girl in our family to marry outside of our "tribe", many disowned me and few showed up to the wedding. Our first year of marriage was very difficult as we tried to navigate through so many family trials as well as learning Islam and trying to find a balance of practice in our lives. I started wearing hijab while pregnant with my first daughter who arrived in 1997 and then two more followed soon after.
How did you get into business?
I started Hijabpins Canada in 1998 as a hobby as I was struggling with making my hijab pretty and feeling good about my outer self. It grew into something that helped me fund my Homeschooling endeavours. I homeschooled my three children until they were in Grade 7/8. They went off to school and I spent the next two years being close to the school and volunteering so they knew I was always close by. During those two years I also developed relationships with people who were prominent business people in our society. I started a partnership with Nti and opened my store in 2012. In 2014 I was approached by my current partners to assist in creating a unique shopping experience in Mississauga now known as Modah.
What's it like being a Muslim business woman?
Being a Muslim business woman has been interesting. Many items I sell are strictly for Muslims. And other items can be sold to anyone. I have found that many Muslims have a hard time paying a fair price for product do it can be challenging as they don't necessarily always look for Muslims to do business with. They are looking for the best deal. Lol. On the other hand I've also found that it's been the most rewarding experience in that I've met some genuinely kind and caring Muslim sisters who really want the best for me.
How do you strike a good work life balance?
Finding balance is the most challenging piece. There are times there is absolutely no balance and things start to fall apart (the family unit starts to suffer, my children and my husband have to pay for the busy times in my life). Other times I work hard to strike a healthy balance. Gym in the mornings starts the day off right. Followed by a work day at the store or at home one the computer. Generally dinner gets started around 3pm when everyone comes home and then family time. My kids are grown up. One in university and the other two in high school. I didn't work like this when my children were younger. I didn't make this commitment to work until they started going to school in grade 7/8. I've homeschooled them and they've always been my number one priority.
What advice would you give other mothers that are interested in pursuing a career or a business?
I'd tell moms to always find the thing that they love because it is the thing that will decrease stress for them in their lives. When their children are small they should focus on their little ones and do the things that make them happy during down time (and there always needs to be down time) to reduce the stress and be the best moms. When the kids are grown up. There's always time to put more effort into the things that you have started.
Where do you see yourself in 5-10 years?
5-10 years from now I see myself as semi retired? Lol. I don't know. I like working too much.
This article was produced exclusively for Muslim Link and should not be copied without prior permission from the site. For permission, please write to info@muslimlink.ca.