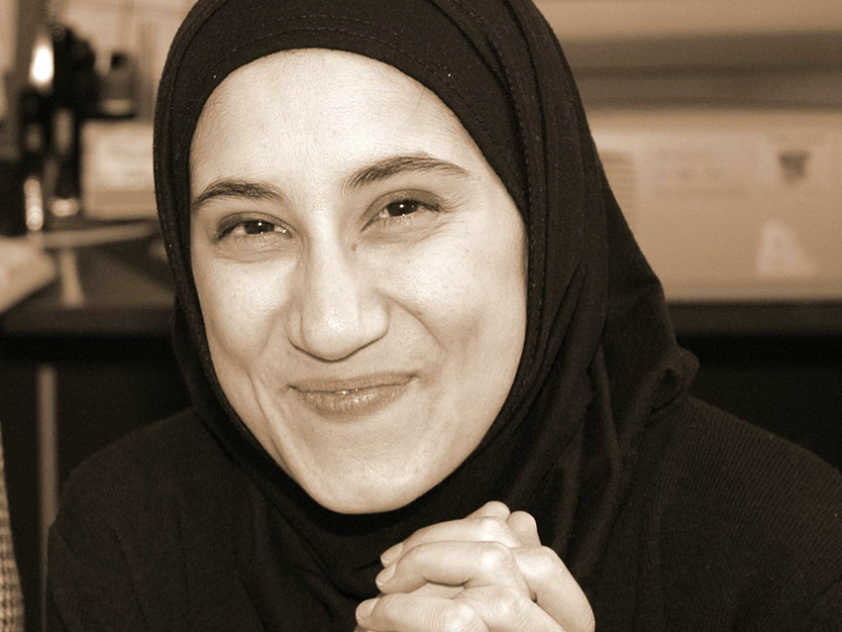 07
May


2014
In this installment of my column, I interview just one local convert about her experiences raising her children as Muslim while having non-Muslim parents. Dr. Aisha Sherazi was born and raised in the UK, and migrated to Canada in 2000. She hails from a Hindu family, and is of Indian origin. She writes freelance editorials in various newspapers and resides in Ottawa, Canada. She now works as a spiritual counsellor for teenagers and teachers at Merivale High School, and conducts workshops across the city on the dangers of stereotyping. She helps represent the Muslim Community of Ottawa on COMPAC for the Ottawa Police Service and sits on the board of the Islamic Social Services Association of Canada. Happily married with two busy children, she also writes poetry and fiction in her spare time
What challenges do you believe are the most difficult in raising Muslim children when you come from a non-Muslim background?
For me, one of the biggest challenges is helping my children navigate through the fact that part of their family is not Muslim, and part of it is. I expect them to behave respectfully and love them equally of course, but there are numerous cultural and religious practices that we may not share with my side of the family. Nonetheless, we overcome such challenges by sharing other things with them, such as a common blood bond, food (of course!), and love that God has placed in our hearts.   
At what point did you consider the Islamic education of your child?
Before they were born!  I was pregnant with my son when I went for Hajj, and made a lot of dua'a (supplications) that both my children grow up to serve God in some good way.  
What was the process you started with in the Islamic education of your children?
Their Islamic education began from when they were born.  The athaan (call to prayer) was whispered into their ears at birth, and I pray that they hold fast to the values we have tried to install within them.  Both of my children attend Islamic schools, they always have.  That helps us get family time at weekends, because we don't have to send them to Saturday/ Sunday schools.  I have always volunteered at their schools to be a part of whatever they are doing.   
What are the pros and cons about Ottawa in particular as a Muslim convert parent?
Ottawa is a wonderful city, fueled with community spirit, numerous opportunities for interfaith work and volunteer opportunities. Those things benefit Muslims, new Muslims, and non-Muslims alike.
What suggestions do you have for the local mosques and Islamic organizations that would help you and other converts raise children Islamically?
I can see that newer Muslims may need a support network, as well as culturally pertinent social services at times. If a convert has found Islam but is struggling with issues like family acceptance, as well as trying to find a balanced view towards practicing Islam, I think they would need help and guidance. There are plenty of wrong and unacceptable messages available online. Mosques and organizations can and do help provide a support network for new Muslims, as well as lectures and opportunities for converts to raise important questions and concerns in a welcoming, warm environment. We are very blessed to have wonderful imams and leaders in Ottawa who strive to do just that.  
What do you believe are some mistakes made by our organizations in dealing with converts and their children in terms of their teachers and programs?
We must sustain the support we give and ensure it is not sporadic and given in a moment of happiness, only to be forgotten later. I recall an experience I had in a London mosque. I wanted to learn to read the Qur'an. I went to the mosque that was closest to my home. I was told by the imam that the teacher was a young man, and he could not teach a young lady such as myself, as it would not be appropriate. He then became agitated with me, asking my father's name. I realized that he was upset with my father, who had not taught me how to read Arabic early on in life.  I explained to him that I was a convert and he changed his tune completely and seemed quite ashamed of his behaviour. We must provide warmth and compassion if we want to welcome people to the beauty that is Islam.  
The author of this column welcomes any emails from converts in and around Ottawa who wouldn't mind answering just one question a month in order to participate in this column.   Please email Sakina bint Erik at This email address is being protected from spambots. You need JavaScript enabled to view it..  
This article was produced exclusively for Muslim Link and should not be copied without prior permission from the site. For permission, please write to info@muslimlink.ca.