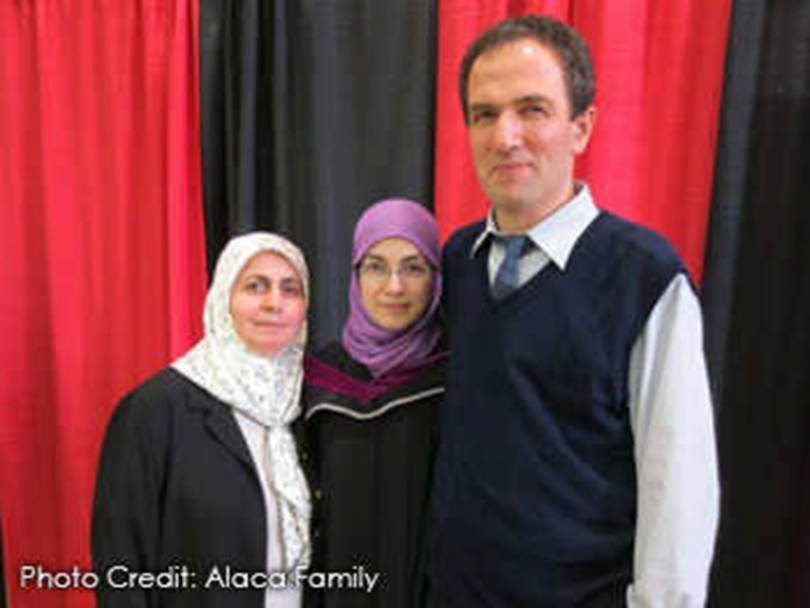 07
July


2013
Zahide Alaca: Top student shares her secrets for a perfect GPA
Written by Zahide Alaca
Zahide Alaca recently graduated from Carleton University's Bachelor of Social Work Program with a perfect Grade Point Average (GPA). She also won the Governor General's Medal, awarded to students at the head of their graduating class, and the University Medal in Social Work, awarded to students with the highest academic standing in their program. In September, she will start her Master's in Social Work at Carleton.
Muslim Link asked Ms. Alaca to share the secret to her academic success.
Zahide Alaca: All accomplishments are achieved by the will of Allah, Glory be to Him in the Highest, so I thank Him first and foremost for granting me my degree and medals. Thinking back to 12th grade, I remember considering many different options for university and choosing social work because it was really what I was the most passionate about. So when I started university I was already quite motivated and wanted to do well in my classes. I put my best effort into every course, which meant studying regularly and taking even the smallest assignments very seriously.
I developed good relations with my professors and asked them a lot of questions both inside and outside class. Actually, one advice I would give to new students is to go to their professors' office hours regularly. Office hours are a great time to ask questions to professors, and to receive their feedback on your coursework.
I also had to manage my time very effectively, especially during my third and fourth years when I worked as a teaching assistant and a coordinator of a research project. Of course, like other students, I went many nights without sleep!
I learned a lot from my family at home. Although my parents, brother, sister and I are all in different fields, we regularly talk about school and academic topics with each other. This definitely had a major role in helping me to strengthen my own academic skills.
This article was produced exclusively for Muslim Link and should not be copied without prior permission from the site. For permission, please write to info@muslimlink.ca.