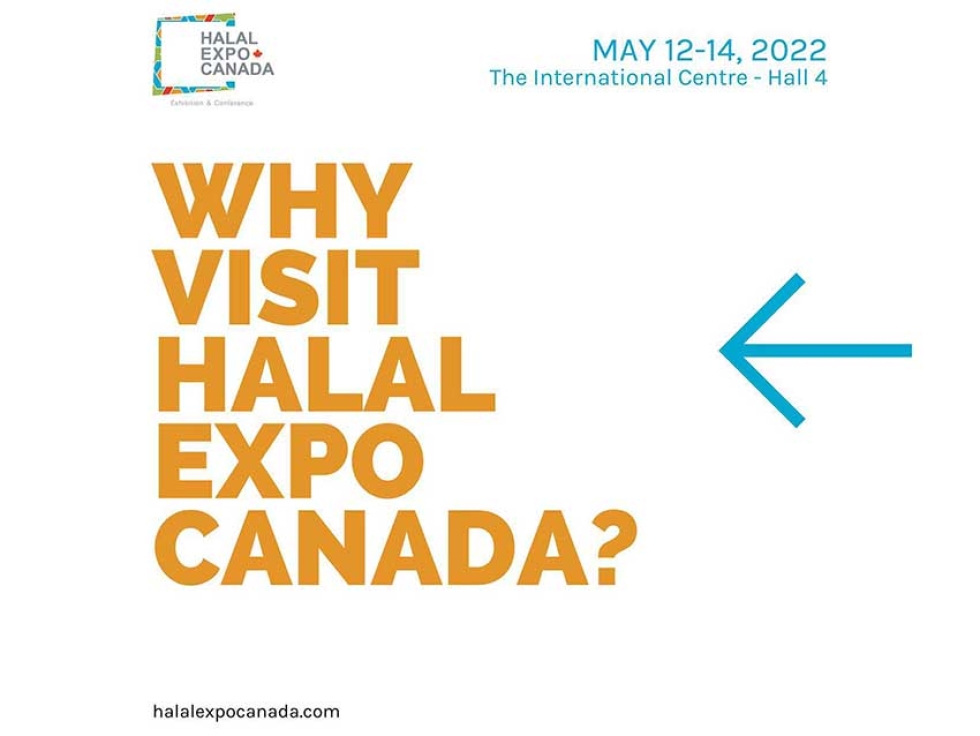 10
May


2022
From May 12-14, 2022, Halal Expo Canada 202, taking place at the International Centre in Mississauga, gives manufacturers, distributors and suppliers of halal certified products and services the opportunity to reach thousands of mainstream and independent halal trade buyers locally and internationally.
The best connections happen face-to-face
With 100+ exhibitors participating from different sectors of the industry this is a great opportunity to reconnect, collaborate, have powerful conversations and secure new business across Canada and North America.
All on-floor sessions are included with Conference or Expo registration.
Learn from the best of the Halal Industry leaders who have experienced it, lived it and succeeded in doing it. Get inspired, well educated, and keen by the time you leave.
With a series of keynote lectures, panel discussions, and case study presentations, Halal Expo Canada 2022 Conference will be an opportune platform for you to get in-depth insights into:
Halal and Healthy lifestyle
Halal Trade & Economy
Halal Investment & Finance
Franchising the Halal Business
Halal Travel & Tourism
Modest Fashion & Design
and more!
Yvonne Maffei, How to Navigate an Entrepreneurial Journey in the Halal Industry

Yvonne Maffei, How to Navigate an Entrepreneurial Journey in the Halal Industry

Dr. Siti Sofiah Ramli, State of the Halal Industry

Dr. Siti Sofiah Ramli, State of the Halal Industry

Selcuk Erincik, Tourism and Culture in the Halal Industry

Selcuk Erincik, Tourism and Culture in the Halal Industry

Maruf Yusuf, The Potential of the Halal Industry in the Canadian Economy

Maruf Yusuf, The Potential of the Halal Industry in the Canadian Economy

Kal Salem, Blockchain Based Digital Economy, The Key to Strengthen B2B Halal Ecosystem

Kal Salem, Blockchain Based Digital Economy, The Key to Strengthen B2B Halal Ecosystem

Dr. Hamid Slimi, Launch of Centre for Halal Accreditation Research and Training

Dr. Hamid Slimi, Launch of Centre for Halal Accreditation Research and Training

Dawood Zwink, Challenges of Protecting and Monitoring Halal Food Industry and Certification in North America

Dawood Zwink, Challenges of Protecting and Monitoring Halal Food Industry and Certification in North America

Mrs. Dyah Lestari Asmarani, Tourism and Culture in the Halal Industry

Mrs. Dyah Lestari Asmarani, Tourism and Culture in the Halal Industry

Shaykh Abdalla Idris Ali, Challenges of Protecting and Monitoring Halal Food Industry and Certification in North America

Shaykh Abdalla Idris Ali, Challenges of Protecting and Monitoring Halal Food Industry and Certification in North America