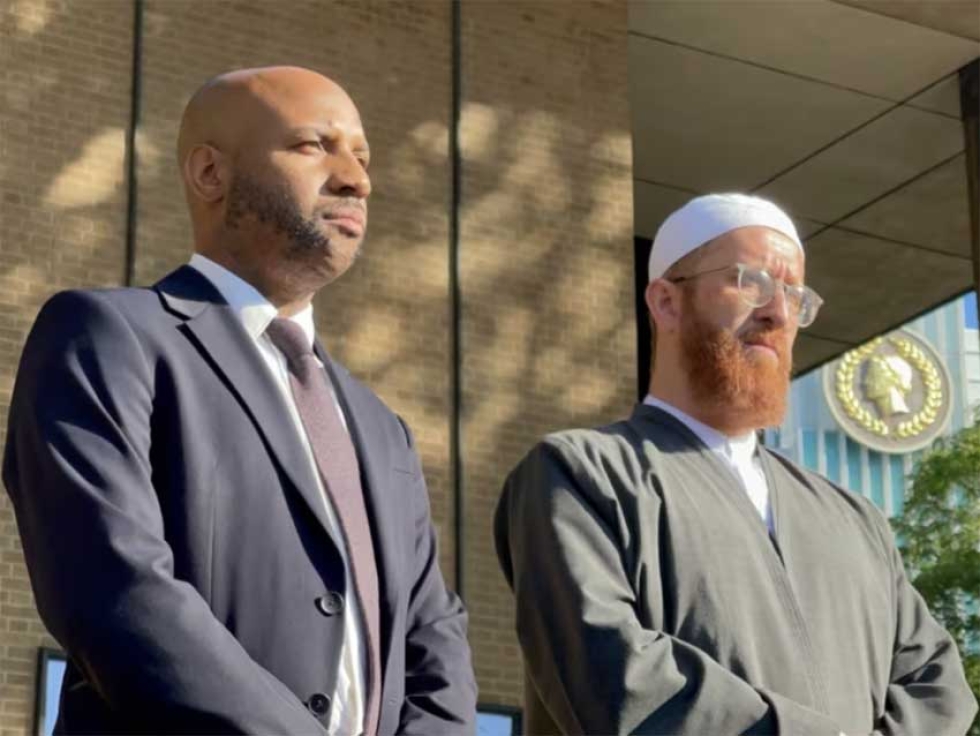 Uthman Quick, from the National Council of Canadian Muslims, and Imam Abd Alfatah Twakkal, chair of the London Council of Imams, left to right, stand outside the Superior Court in Windsor, Ont., on Tuesday morning as jury selection for the trial of the London Terrorist began
NCCM
09
Sep


2023
On June 6, 2021, a Muslim family was taken from this earth by the accused London Terror attacker, who struck them with his vehicle.
The youngest son of the family was the only survivor.
This is not the first time that the Muslim community have had someone taken from us in Canada because of hate.
The Quebec City Mosque shooting and the IMO attack remind us of the deadly impact of hate and Islamophobia in Canada.
We will be watching this trial closely.
We ask all of you to keep the Our London Family in your dua and your prayers during this difficult time.
As Aasiyah Khan, Chief Operating Officer, said at the press conference "Ultimately, we are looking for justice for our London family and for our community to feel protected, to feel safe, and to know that our justice system will do what is necessary to deter this from ever happening again."
It is time for Canadians to reflect on the effects of Islamophobic hate and violence.
You can watch the entire press conference below: