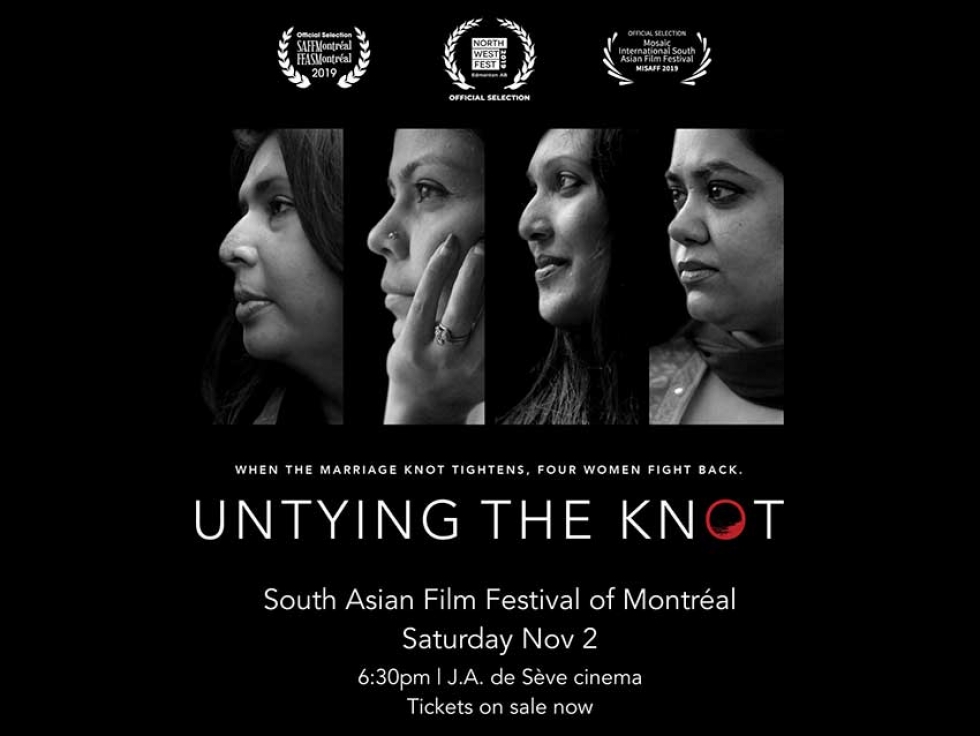 27
Oct


2019
Watch the Documentary Untying the Knot about Bangladeshi Canadian Domestic Violence Survivor Rumana Monzur
Written by Making Headlines
"Untying the Knot", by Bangladeshi Canadian filmmaker Zana Shammi, is screening on November 2 in Montreal as part of the South Asian Film Festival of Montreal, click here for details.
The documentary will also have its Canadian broadcast premiere on CBC's documentary Channel Sunday, November 24, 2019, click here for details.
"Untying the Knot" tells the powerful story of Rumana Monzur, a Bangladeshi-Canadian woman who was viciously assaulted by her husband in Bangladesh, leaving her totally blind. From the aftermath of the attack to Rumana's present life in Vancouver, the film traces Rumana's journey and her courageous pursuit of a challenging goal: to become a practicing lawyer in Canada.
After hearing news of Rumana's attack in Bangladesh, students and faculty at the University of British Columbia, where she was study for her Masters at the time, raised nearly $100,000 to cover Monzur's medical and living costs once she returned to British Columbia.
Rumana's extraordinary story has been covered by The New York Times, CTV News, Macleans, and other media outlets.
Interwoven with Rumana's story, the documentary also follows the unfolding journeys of three women in Dhaka, Bangladesh's capital city, whose relationships mirror aspects of Rumana's own abusive marriage.
"Untying the Knot" lays bare the unspoken sacrifices women must make in the name of marital expectation. With remarkable access to the subjects' lives, the film is an intimate portrait of how women are surviving, and fighting to change, the social codes that bind them.
You can also hear part of Rumana's story by watching her talk at TEDxStanleyPark below. (It may take a few moments for the video to load from YouTube).
To learn more about the documentary, visit its website here.