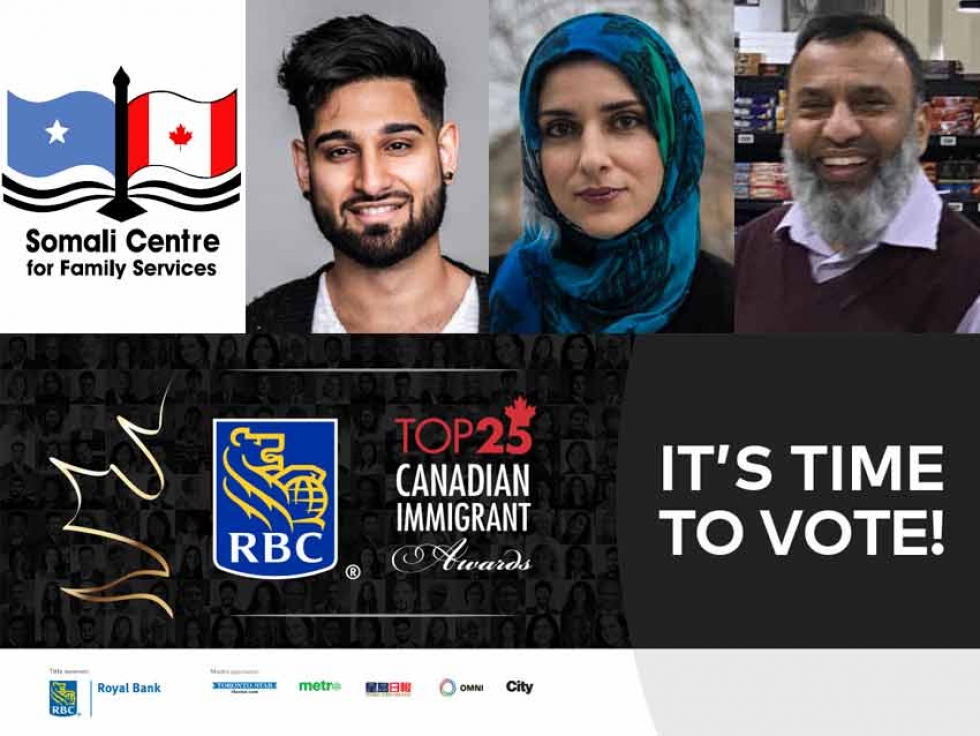 06
Apr


2019
Vote for the Top 25 Canadian Immigrants and Top Settlement Agency
Written by Making Headlines
Canadian Immigrant Magazine is pleased to announce the top finalists for their 11th annual RBC Top 25 Canadian Immigrant Awards.
The deadline to cast your vote is May 16, 2019.
Founded in 2004, the magazine began with a mandate to "inform, educate and motivate" immigrants to Canada and assist them in their new found journey. Since then, the magazine has grown to be the only national multi-platform brand for all immigrants to Canada, on topics from careers to education to settlement. Canadian Immigrant not only connects newcomers in Canada, but also aspiring immigrants from more than 150 countries.
The Canadian Immigrant Magazine received hundreds of nominations for the Top 25 Immigrants, and their judges have had a tough task of choosing the top 75 finalists from such an inspiring and deserving group of individuals.
In addition, this is the second year of our Settlement Agency Award which celebrates the contributions, dedication and hard work that agencies undertake each year to help Canadian immigrants settle into the country and succeed.
The Top 25 Immigrant Awards and Top Settlement Agency Award is sponsored by the Royal Bank of Canada with the support of media partners The Toronto Star, OMNI, City News, Star Metro News, and Sing Tao Media.
Muslim Link has chosen to highlight the many Muslim and/or Syrian finalists as these stories are quite inspiring.
Please view all of the finalists stories online HERE and Vote for the story that inspires you most!
Please also take a moment to view the top agency finalists. Muslim Link has included a profile of Somali Centre for Family Services, based in Ottawa, Ontario, which is a settlement agency that originally worked supporting Ottawa's Somali refugee community but has now grown into a settlement agency assisting refugees and immigrants from diverse religious and ethno-cultural backgrounds.
Please view all of the finalists for Top Settlement Agency online HERE and Vote for the one that inspires you most!