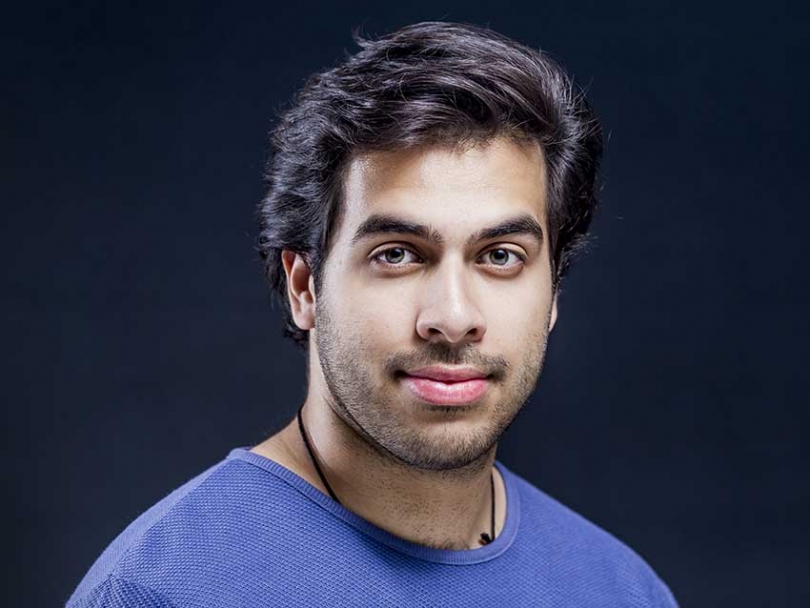 uslim Link spoke with actor Yusuf Zine who is crowdfunding for a documentary to share the stories of the Rohingya refugees he has been working with in Kitchener-Waterloo over the last few years.
Courtesy of Yusuf Zine
20
December


2016
Using Theatre to Tell The Stories of Rohingya Refugees in Canada: An Interview with Yusuf Zine
Written by Chelby Daigle
What started out as a play made by Rohingya refugee youth in Ontario is on its way to becoming a full length documentary. Muslim Link spoke with actor Yusuf Zine is crowdfunding for a documentary to share the stories of the Rohingya refugees he has been working with in Kitchener-Waterloo over the last few years.
Tell us about yourself 
I'm an actor, writer, and a producer/co-founder of Innerspeak Digital Media. I started my career in the entertainment industry by working as a professional actor in the Toronto film and television scene. After completing my MA in Social Justice and Community at Wilfrid Laurier University, I began working on various narrative storytelling projects including theatre, short films, apps, and a web series with Innerspeak. 
How did you become connected with youth from the Rohingya refugee community? 
I was working as an intern with Muslim Social Services KW and I was assigned the task to organize some programs for the Rohingya youth. Instead of organizing some programming by myself, I decided to meet with them to see what they were interested in. When I did, the first thing they expressed was their desire to tell their story. They felt no one knew who Rohingyas were, and that bothered them. When one of them suggested doing a play, I thought that would be perfect since I have a background in it. And then we began to put the play together.
How/when did you realize that your experience and education as an actor could be used to empower the Rohingya refugee youth you were working with? 
When they suggested doing a play, I knew that my background and education in theatre and acting would be a perfect fit. Teaching them acting skills has certainly had noticeable impacts to many of their personalities in coming out of their shells. But I don't like to think of it as I empowered them. They already had the power, they just needed a space and platform to express it. And that was essentially my job as director.
In most traditional theatre productions, you do what the director tells you. But this was much more of a collaborative creative process. There were moments where I had to step back as a director and let them take over. They know the stories, they lived through it. So I wanted to give the space to play and kept telling myself "it's their story to tell". And they took that opportunity and ran with it.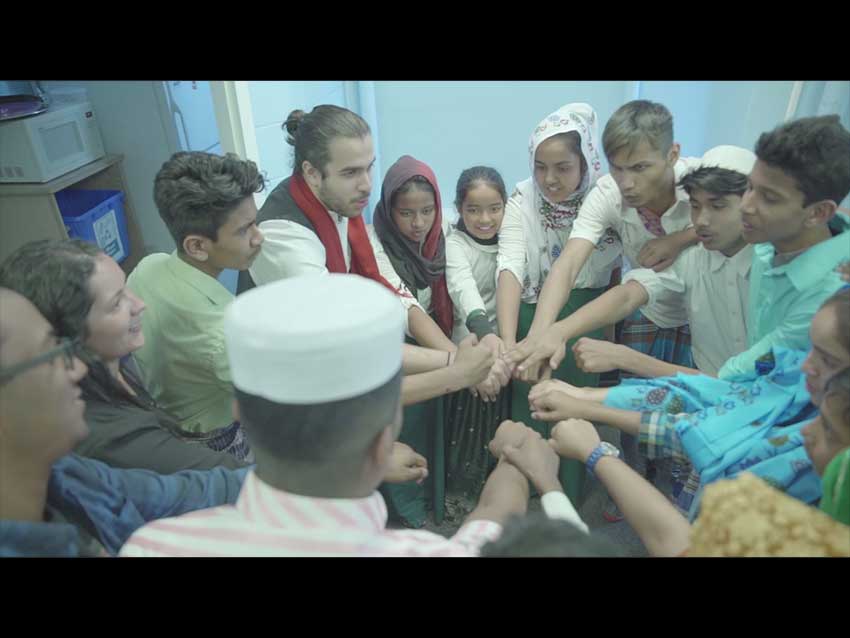 What did you learn personally and professionally in the process of making the play "I Am Rohingya"? 
Personally I learned how the marriage of social justice and the arts works. This has been the first time I have personally been witness to a piece of art having a substantial difference on a social justice or human
rights issue. It made me realize that art isn't always something to admire from afar as neutral. Sometimes it's a call to action, a reminder, or a tool to ending war and genocide. And as a professional in the field, I know how to take what I've learned from this project and continue to apply it to other narratives that need to be told. 
How did the idea of making a documentary about the making of the play come about? 
The idea for the documentary came pretty early on. I had feeling something powerful could come out of this project, and it might be worth documenting. If it falls through, then at least we tried. But if it becomes something, then this is a great and necessary story to tell. As time and rehearsals went on, my producer and I realized not only did we want to make this film - but we had to. There was only so much we could tell in a one hour stage play. The documentary is an extension of that play and in many ways a companion.
How can people support the production of the documentary? 
We are in the last week of our crowdfunding campaign on LaunchGood for the film. Making a full-length feature documentary is a lot of work and not cheap. Funds will go towards helping us finish it and sending
it to international film festivals. You can donate there or if the campaign is done, send us an email at This email address is being protected from spambots. You need JavaScript enabled to view it. to learn about other donation options.
You can also spread the word about the film to your friends and family. We have a Facebook, Twitter, and Instagram page where you can see posters, teasers, and other cool info about the film to share around!
What are you plans after the documentary is produced? 
Once the film is complete, we will be submitting to several international film festivals such as TIFF, Sundance, Tribeca, Hot Docs, SXSW, and more around the world. We're also working on a summer tour of the play in 2017 to be incorporated with screenings of the film. So if you're in Canada, you might get the chance to attend a screening of the film and see the play live with the whole cast!
Is there anything you would like to add?
This is not just any film. This documentary represents a form of protest against those who seek to erase the Rohingyas and their culture from existence. The brave youth at the centre of the film view theatre and storytelling as a vehicle for keeping their heritage alive, and accordingly, this film stands as a symbol of hope and resilience.
If this film is seen at film festivals around the world, it will send a message to the oppressive Burmese government: we see what you are doing, and we refuse to be silent.
This article was produced exclusively for Muslim Link and should not be copied without prior permission from the site. For permission, please write to info@muslimlink.ca.