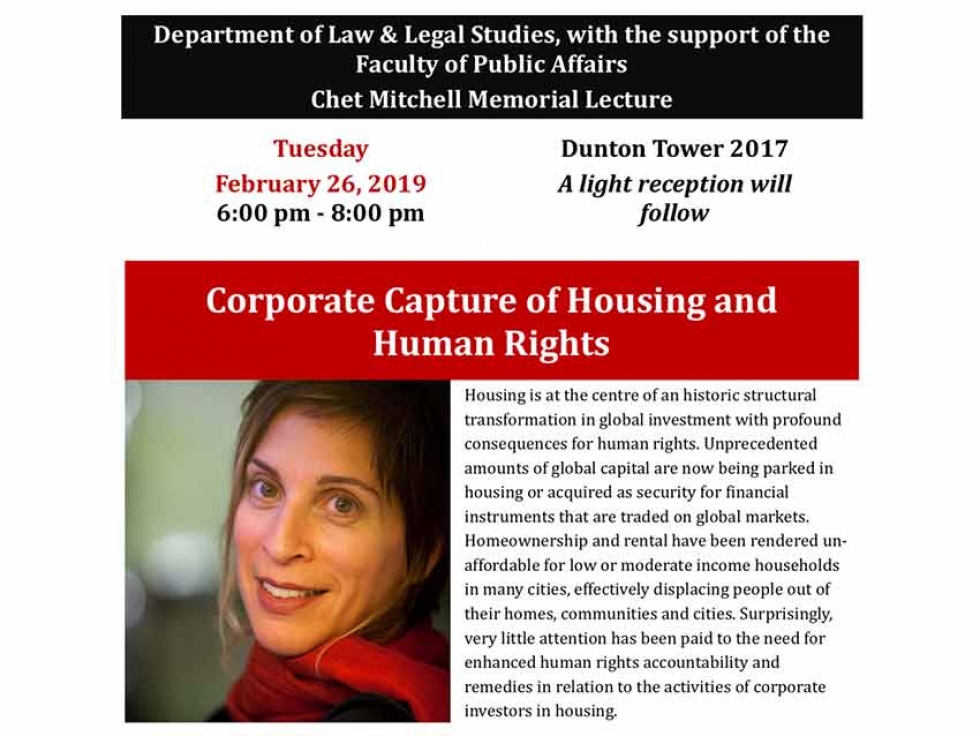 Leilani Farha is the UN Special Rapporteur on the Right to Adequate Housing.
24
February


2019
UN Special Rapporteur on the Right to Adequate Housing Leilani Farha Speaks at Carleton University Tuesday
Written by Herongate Tenants Coalition
If you are at all concerned with what is happening in Herongate and would like to learn more about the massive economic and political pressures that are tearing neighbourhoods like ours apart and keeping tenants awake at night, then please consider attending this talk if you are able to.
Farha has been supportive from Day 1 of Herongate tenants working together to refuse and challenge Timbercreek and the City of Ottawa's mass displacement of 2018. Watch Farha speaking to tenants at our June 2 meeting below (May take a few moments for the video to load from YouTube).
It was Farha who recommended we conduct a neighbourhood census with our neighbours, localized to the parcel of townhouses targeted by Timbercreek this past summer. This turned out to be one of the most valuable tasks we undertook. Below is the census we completed.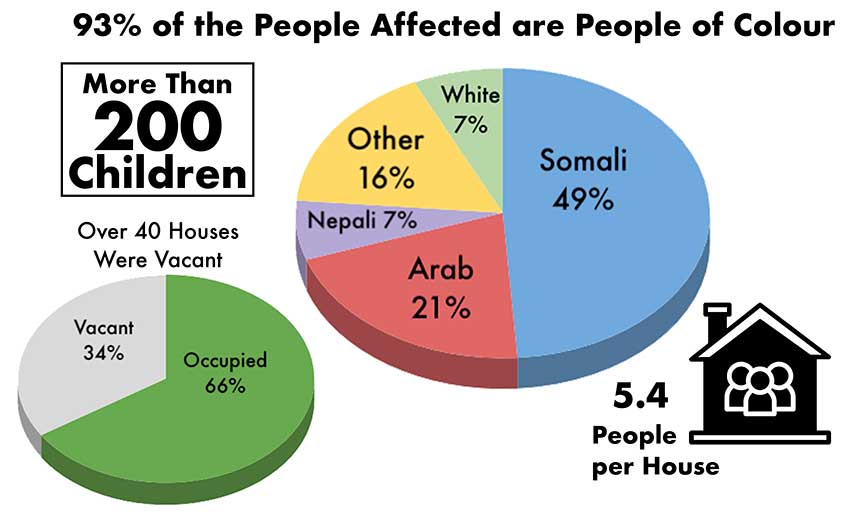 According to the UN Special Rapporteur website:
During her time as Special Rapporteur, Leilani has presented reports to the UN on homelessness, the connection between the right to housing and the right to life, and the financialization of housing. She has traveled on official missions to Serbia and Kosovo, India and most recently to Chile, amongst others, to investigate and comment on the state of the right to housing.
In addition to her requisite work, Leilani has used her platform to start The Shift, a global movement to reclaim and realize the right to housing, which calls for everyone to approach housing as a human right, not a commodity.
A lawyer by training, Leilani assumed the role of Special Rapporteur in 2014, but she has been tirelessly advocating for the realization of the right to housing throughout her career. She is the current executive director of the NGO Canada Without Poverty.
In her previous role as Executive Director of the Centre for Equality Rights in Accommodation, she was instrumental in launching a historic challenge to government inaction in the face of rising homelessness.
She has been a member of the Advisory Group on Forced Evictions for UN Habitat, and was a founding member of ESCR-Net, an international network of actors committed to economic, social and cultural rights.
Watch Leilani Farha's TEDxQueensU talk below (May take a few moments for the video to load from YouTube).